'American Idol' Alum Haley Smith Passed Away in a Motorcycle Crash at the Young Age of 26
The news of the death of a former American Idol contestant has shocked the world. Haley Smith, who was on the show's eleventh season died after crashing her motorbike while riding on a residential road in Maine.
Phillip Phillips may have won the 2012 edition of the famous television music reality show, "American Idol," but a contestant by the name Haley Smith made an impression on the judges, though her time on the show was short.
Hence, it was both shocking and disheartening when news of her death filtered in. 
HOW HALEY SMITH DIED
The 26-year-old died in the early hours of Saturday in Millinocket, Maine due to a motorcycle crash. According to the police, Haley who was riding her motorcycle on a residential road with highways, might have failed to make a sharp turn. She was confirmed dead at the crash scene.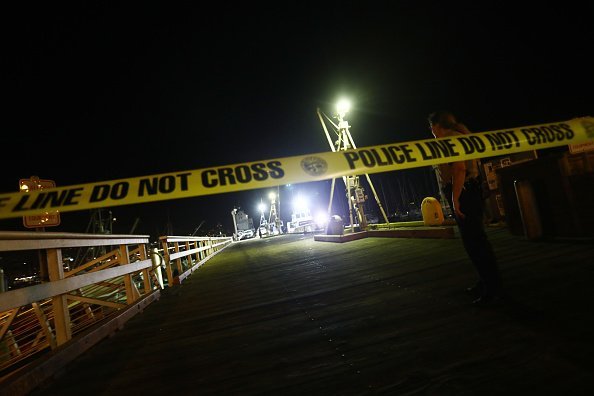 Though the Police statement said Haley might have lost control of her motorcycle, her father, Mike Smith, doesn't believe such insinuation as he believes her crash might have been caused by a deer, as she was a good rider, who couldn't have just lost control of her motorbike. 
HALEY SMITH'S MOMENTS ON AMERICAN IDOL
Haley made her way into the grand finale of the show's 2012 edition after she auditioned in Colorado. Her journey that season didn't go beyond the Hollywood round but her performance of Rufus and Chaka Khan's hit song, "Tell Me Something Good" impressed the show's judges.
Haley Smith, a former contestant on "American Idol," died over the weekend in a motorcycle crash in Maine. She was 26. https://t.co/xfRxbHM49k

— USA TODAY (@USATODAY) September 3, 2019
One of the judges, Steven Tyler, was so impressed with her delivery of the song that he confessed it was an honor for him to hear her sing, as she was out of his era with her sound, vibe and look. 
Haley's family were preparing to celebrate her 27th birthday in November, but would now be mourning her passing. May her soul rest in peace.
we are sorry to hear of the passing of Haley Smith and our thoughts and prayers are with her family.

— American Idol (@AmericanIdol) September 3, 2019
AMERICAN IDOL'S MEMORABLE CONTESTANTS
The show has come a long way and has helped to start the careers of many artists in the music industry today. Many of the show's memorable contestants such as Carrie Underwood, Adam Lambert, and Scotty McCreery went on to have successful careers.
This may not have been possible without the exposure granted to them by the platform.