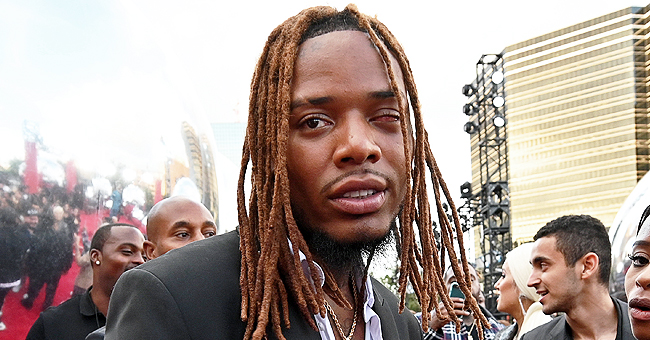 GettyImages/GlobalImagesUkraine
TMZ: Rapper Fetty Wap Arrested after Allegedly Punching 3 People Employed at a Las Vegas Hotel

Fetty Wap landed himself in trouble as he got arrested after claims that he hit three people in Las Vegas surfaced.
The internet and fans of rapper Fetty Wap went wild when TMZ broke news that authorities had arrested the rapper in Las Vegas. The rapper, whose real name is Willie Maxwell II, allegedly got into a dispute with employees of Mirage Hotel and Casino.
Fetty had allegedly hit a parking attendant after a verbal altercation and landed nothing less than three punches on the attendant. Another Mirage employee quickly stepped in and made a citizen's arrest until authorities of Las Vegas Metropolitan Police showed up to take him into custody.
Fox News reports that the police statement first claimed the 28-year-old had hit one Mirage worker. But later changed the statement to include two other victims. Fetty got released after only a few hours, but he has to appear before a judge soon.
This incident isn't the first time that the "My Way" rapper is getting in trouble with authorities as
reported
by UPI. Back in November 2017, he got arrested on a 15-count charge. Fetty was racing another driver while driving his Mercedes faster than 100 mph in a 50-mph area.
The then 26-year-old had not only handed over an expired driving license but had also failed the sobriety test conducted by officers at the scene.
The charges leveled against him at the time include but are not limited to drag racing, drunk driving, reckless endangerment, driving without a valid license, unsafe lane changing.
In 2016, authorities started an investigation into Fetty's "Wake Up" music video which he filmed at Eastside High School in Paterson, New Jersey. He had attended and then dropped out from Eastside to focus on his music career.
UPI claims that the video made references to marijuana and showed off what some school board officials found unacceptable. Fans protested online and eventually, an investigation into what led to the creation of the music video began.
Fetty Wap
rose to fame when he released his chart-topping single "Trap Queen" in 2015. The song not only earned him a number two spot on the U.S. Billboard Hot 100 chart but also got him a record deal with 300 Entertainment.
He went on to release "679" and "My Way" which also made it into the U.S. Top Ten chart.
Please fill in your e-mail so we can share with you our top stories!