'Empire' Star Taraji P. Henson Praised for Knowing How to Make Twist Outs with Her Natural Hair
Taraji P. Henson stuns with her natural hair and vows to keep it that way.
Two years ago Taraji P. Henson took a stand and chopped off her hair. and vowed that she would never straighten it again
And the truth is that the short and chic look suited her, and emphasized her exotic beauty.
"I'm not straightening my hair again." Taraji P. Henson
FROM SHORT AND SLICK TO EXHUBERANT CURLS
But of course, Taraji's hair grew, but she kept her word and instead of straightening it, she has nurtured her gloriously exuberant natural curls.
" What we've been told, 'Your hair is nappy.' It's not nappy, it's curly. That's a curl, that's a coil. That's energy leading up and I was like, we need to convey that message because I see a lot of girls, natural, is it for fashion or do you really understand what that is?" she said. 
As her hair grew Taraji experimented with braids, detachable ponytails and wigs- but underneath it all, is her crowning glory, her natural hair.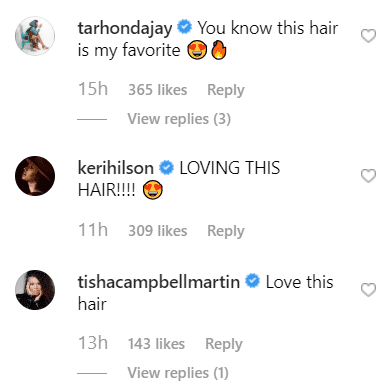 After the release of her hit movie "What Men Want," the actress is riding high on a wave of success.
A STUNNING HALO OF CURLS
Taraji's hair has now grown to bob-length and is a stunning halo of long beautifully conditioned curls. Taraji has promised her fans that she will be revealing the secret behind her amazing hair soon.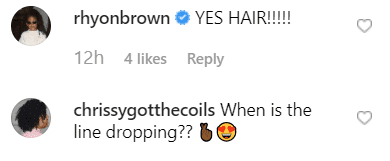 Taraji is so committed to her new look that she will soon be launching her own hair care line.
"I can't wait to share my hair care system with you. #TPHBeauty coming VERY SOON!!!" she wrote.
THE GLORY OF BLACK HAIR
For Taraji, black women have been blessed with hair that naturally defies gravity, and possesses the volume and bounces so many other women aspire to and can only get through expensive and damaging treatments.
TARAJI GLOWING AND GROWING
Taraji is looking fabulous from her hair down to her toes. After the release of her hit movie "What Men Want," the actress is riding high on a wave of success.
She has also started a foundation that promotes pay equality for women of color and hopes to help the many women who silently suffer from depression.
Mental health is a big issue for Taraji, who has admitted that she suffers from recurring bouts of depression.
It is admirable that this dynamic woman dedicates so much of her time and energy to helping others.
TARAJI P. HENSON GOT ENGAGED
On Mother's Day, Taraji P, Henson's boyfriend, NFL player Kelvin Hayden proposed.
The romantic player first gave her a delicate love bracelet, then upped the ante by presenting her with a stunning diamond solitaire and asking for her hand in marriage.
"He started with the Cartier love bracelet BUT that was my #Mother's day Gift, and then he dropped to his knee, and I almost passed out!!!," she wrote.
Taraji accepted Kelvin's proposal but is keeping the prospective wedding date a secret.