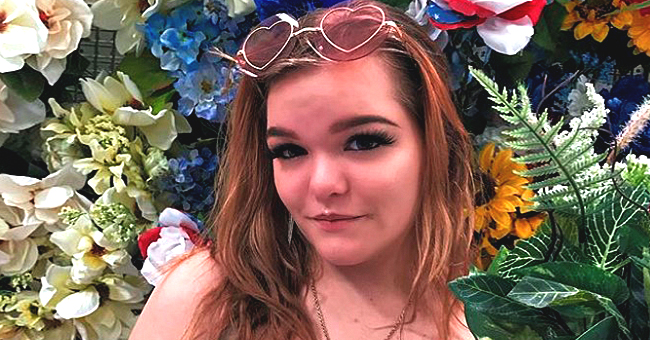 instagram.com/bonniejoc
Bonnie Chapman Shared, 'Already in Tears' Ahead of 'Dog's Most Wanted' Premiere featuring the Late Beth
With WGN set to air the premiere of the new series, "Dog's Most Wanted," Bonnie Chapman is getting more emotional as she get set to see new footage of her mum, Beth Chapman, two months after her death.
The last two months have been an emotional rollercoaster for the family of late Beth Chapman, who appeared in "Dog the Bounty Hunter," and would feature in the new WGN series, "Dog's Most Wanted."
Her family has been very vocal about the sense of loss they feel, and the deceased's daughter, Bonnie Chapman, is sharing her pain once again.
In a new Twitter post ahead of DMW, the 20-year-old daughter of the late reality star, wrote,
"I'm already in tears," with a crying emoji.
The premiere would be the first time Bonnie and her family would see Beth since she died, and her followers responded to her tweet with words of support.
One Twitter user wrote,
"Stay strong girl! We are all sending you guys extra love and support," while another wrote, "Me too! Your mom was a beautiful and amazing person."
Earlier, Bonnie shared a post on how excited she was that DMW was about to premiere and she'll get to see her mom again. However, she also added,
"I'm also pretty scared I'm [going to] cry seeing footage that I haven't seen before."
She also got a lot of support from her followers after those words.
Fans of the bounty hunting family also started the hashtags, #DogsMostWanted," and "#ThisOnesForBeth," in anticipation of the premiere of the show that will chronicle Beth's fight to beat throat and lung cancer.
In August, Bonnie opened up about the last moments of her mum's life, saying,
"She literally choked on her cancer."
The young woman explained that after the deceased stood in the bathroom and asked her father, Duane "Dog" Chapman to look at her, she started gasping for air.
That was the last time the late TV star was genuinely conscious, and after a brief hospitalization, she died on June 26, surrounded by her family.
Her daughter believes that Beth had love until the moment she died. She pointed out that contrary to the belief that her mother never went back to chemotherapy, the deceased did, but quit for good, after having a severe reaction to it.
Bonnie and her family will bond together to watch the premiere of DMW, and together, they'll deal with all the emotions that come with it.
Please fill in your e-mail so we can share with you our top stories!