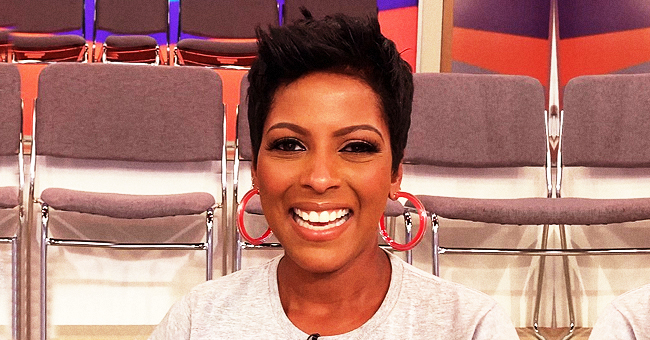 Instagram/tamronhall
Tamron Hall Speaks about Returning to TV with Self-Titled New Talk Show after Maternity Leave

Tamron Hall can't keep calm as she prepares to return to daytime television with her eponymous show in just a few days. The new mommy has had quite the whirlwind couple of years but is happier than ever now.
In 2017, when NBC shocked Hall with news that her "TODAY" slot was being handed to Megyn Kelly, the Texas native was devastated. Fast forward two years later and life couldn't be better.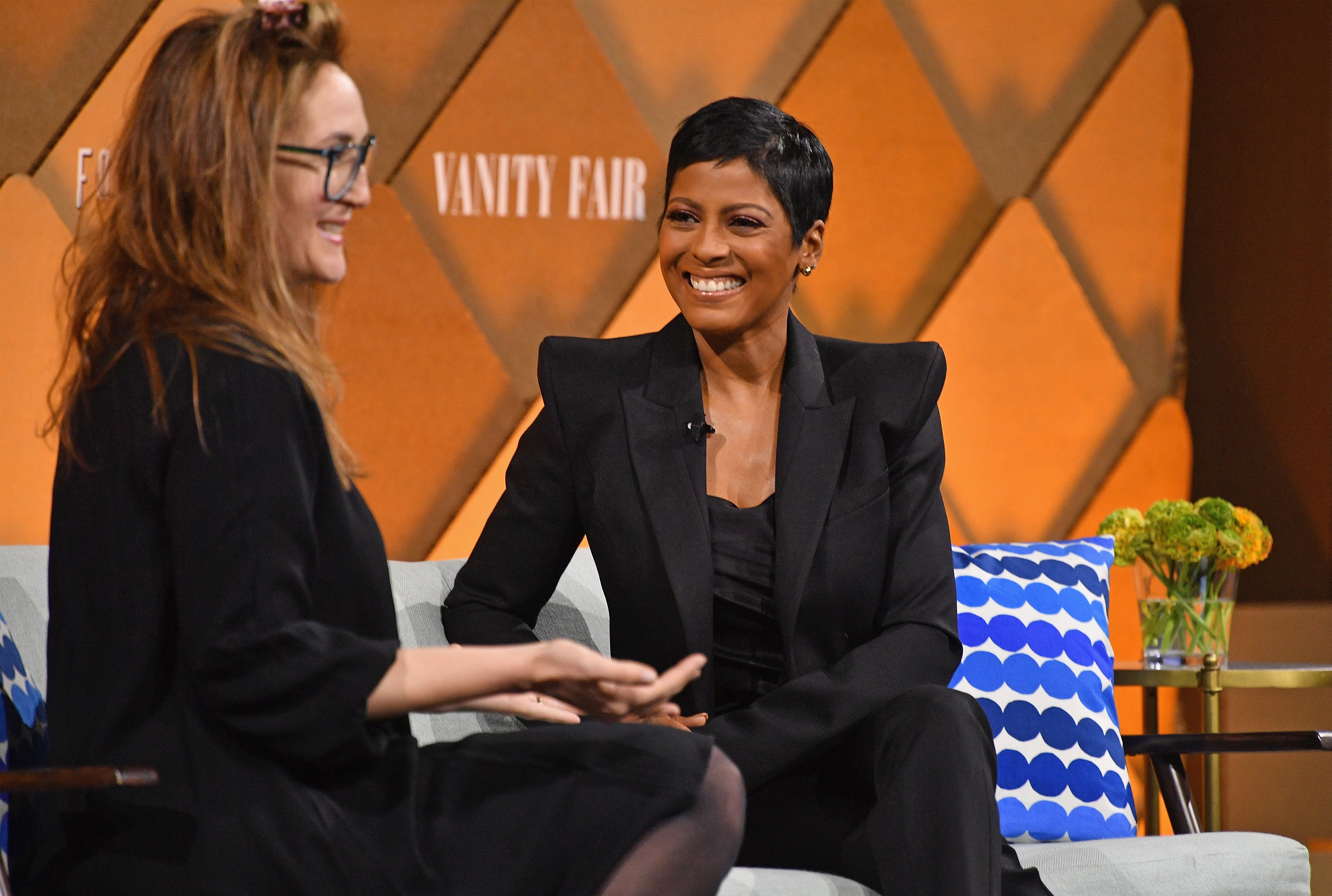 Tamron Hall at work during Vanity Fair's Founders Fair on April 12, 2018 in New York City | Photo: Getty Images
On Monday, September 9, Hall will resume doing what she does best on "Tamron Hall," her new nationally-syndicated ABC talk show. Opening up about her anticipation, Hall told PEOPLE:
"It's like when you're a child and you see Christmas on the calendar but it's only June and you think it will never happen. Then suddenly it's right there. A year ago I could not have imagined this."
The 48-year-old said as much in a recent interview with Good Housekeeping, admitting that the new show "is one of the most exciting things in [her] life currently."
"I never imagined this. Never. It's surreal, it's like being on a magic carpet, and you're just floating," she added.
A DARK TIME
And Hall couldn't have been more accurate. When she left NBC in February 2017 following her controversial replacement, a self-titled daytime show was the farthest from her mind.
"When I walked out of that NBC building, I was in a fog," she previously shared with PEOPLE of the organization she served tirelessly for ten years.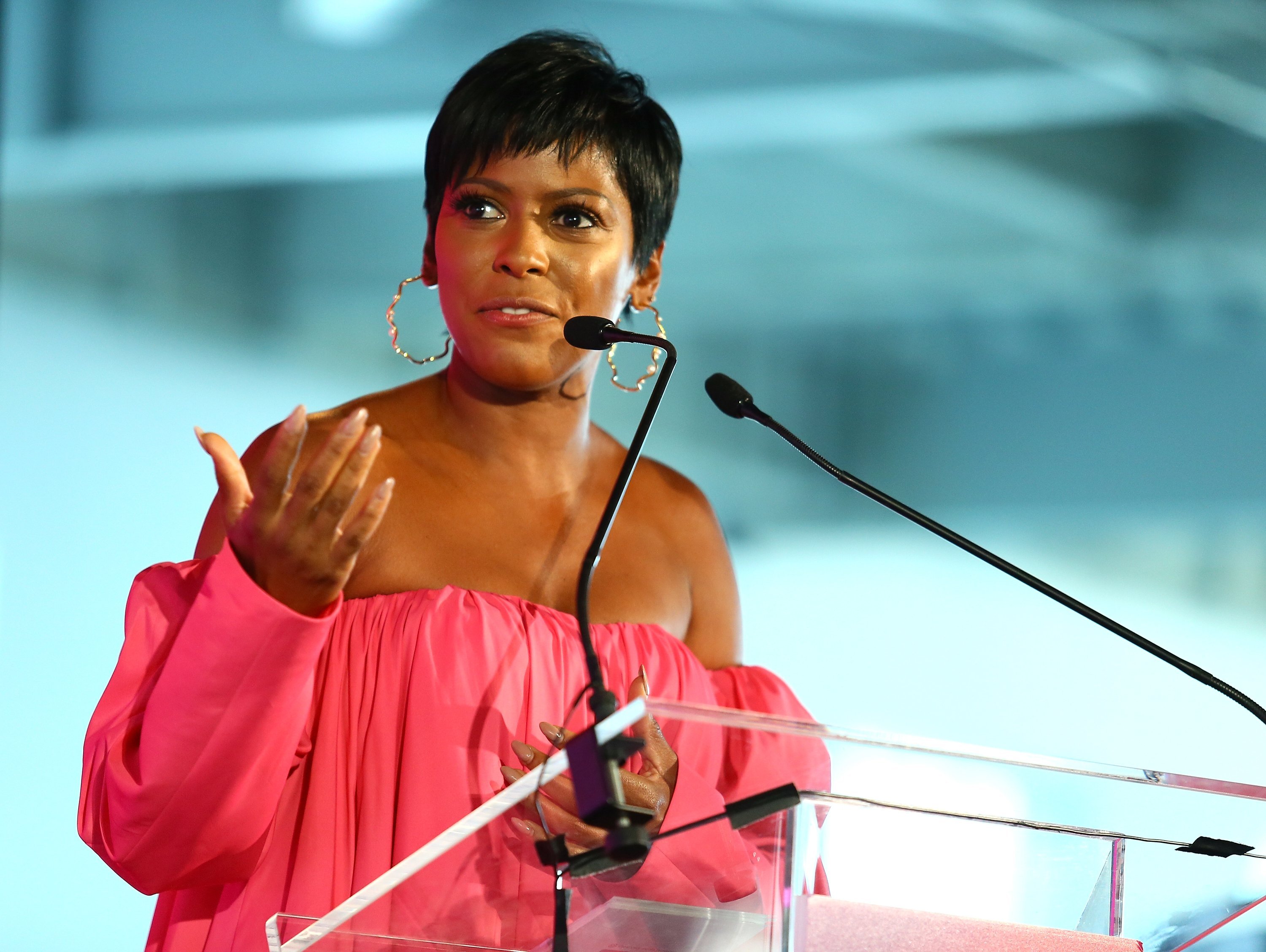 Tamron Hall speaks during the #BlogHer18 Creators Summit on Aug. 9, 2018 in New York City | Photo: Getty Images
WORKING THROUGH THE PAIN
"On the outside, it looked like it was all together," she further revealed to GH. "'Look at her, she's walking out, her head up.' My head is never going to be bowed, but I had to pray not to be broken."
Despite going through feelings of discouragement and self-doubt, Hall chose to keep her head up, and her heart opened to future possibilities.
THE MINDSET
Employing the perfect analogy, she described the situation in a sit-down with Chicago Sun-Times:
"There's a saying that your rearview mirror is smaller than your front windshield for a reason because looking back should be small. Looking forward should be wide and open, and that's how I approach difficult times and the advice I give to people."
TAMRON'S TURNAROUND
Hall did look forward, and today, not only is she taking a significant step in her TV career, but she is also the glowing mom of a four-month-old son Moses, with husband, Steven Greener.
Hall shocked fans in March when she revealed via Instagram that she was 32 weeks pregnant and also casually chipped in the words "My husband Steven and I," thus announcing her marriage.
Today, life couldn't be better for Hall. With a doting husband, a son that defied previous infertility struggles, and the chance to make career role models like Oprah Winfrey and Phil Donahue proud, anything is possible.
"I don't think you can ever overuse the word grateful," Hall said to PEOPLE. And she's right!
Please fill in your e-mail so we can share with you our top stories!