Meet 'Law & Order: SVU' Philip Winchester's Wife and Their Two Kids
Former "Law & Order: Special Victim Unit" star Philip Winchester is a proud husband and the father of two beautiful girls. Meet his adorable family. 
Philip Winchester has been in the entertainment industry for 20 years.
The handsome actor was born in Belgrade, Montana but grew up in London, his mother's hometown, and studied at the prestigious London Academy of Music and Dramatic Art
HIS ACTING CAREER
He started his acting with a small role in the 1998 film "The Patriot," and after graduating from high school, he began to do some theater, eventually taking the part of Edmund in "King Lear" opposite Ian McKellen, in the 2007 Royal Shakespeare Company production.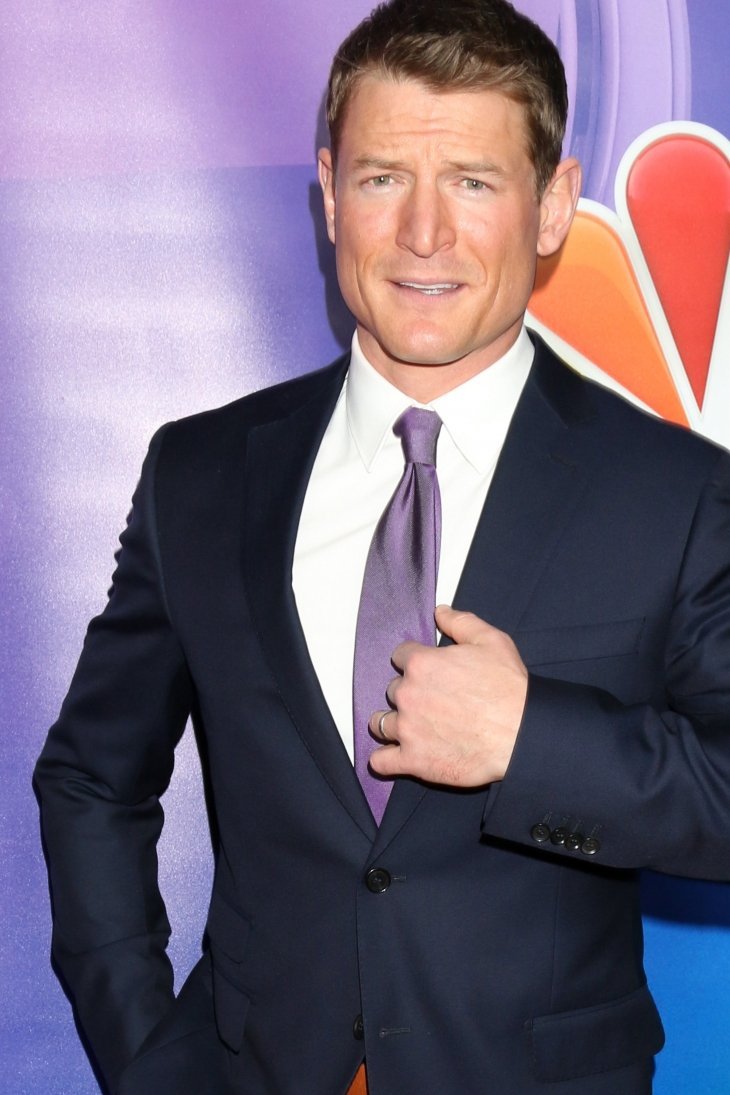 In 2008, Winchester gave life to Robinson Crusoe on NBC's "Crusoe," he also appeared on several seasons of "Strike Back" and is better known for his role as lead prosecutor Peter Stone in "Chicago Justice" and "Law & Order: Special Victims Unit."
Although Winchester has been very busy career-wise, he's also a dedicated and loving husband and father of two.
FAMILY LIFE
Winchester is married to his high school sweetheart Megan Coughlin.
The couple met in their hometown of Belgrade, Montana and dated for years before eventually tying the knot in 2008.
Although Philip is very reserved when it comes to his family and private life, it's known he has two daughters: Charlie, 4, and a baby girl they welcomed in February.
The actor shared the big news with fans by posting a photo of Megan wearing hospital clothes and looking out a window while getting ready to welcome the new addition to the family.
"Game Time! #baby2 #strongmomma #soon," he captioned the post.
Hours later, Philip shared a close-up of the newborn girl resting on her mother's chest while big sister Charlie laid next to them, and added in the caption:
"Momma bear. Sister bear. And little bear. #thenextadventure."
BALANCING FAMILY AND WORK
Although Philip and Megan have a home in Montana, the actor spends most of his time traveling in between New York, Chicago, and Montana.
And even if he recognizes that the traveling around can get a bit annoying, the fact that he gets to spend time with his loved ones makes every sacrifice worth it.
Talking to the Strike Back Crib fan page a few years ago, Philip explained how important it is to have some downtime with his family:
"It's ironic because it sounds like there's a lot of traveling. And there is a lot of traveling involved, but I'm able to have real quality time with my daughter and with my wife. If I have a two-day break, I go to Montana; I just make it happen.
And there's a sacrifice: there's a financial cost, there's a time cost, and I spend a lot of time on an airplane; but, the quality of time I have when I get there is just fantastic."
And continued:
"And Megan and Charlie make a sacrifice and come out here periodically. We're able to enjoy the city, go to the theater, go to the zoo and just walk around [the city,] and it's great. New York is a tremendous city that teaches you a lot about yourself and a lot about how you want it, you know?"
Winchester strives to be like his father, who is also an actor and managed to balance his life without neglecting neither his family nor his career.
For the actor, it is all about showing up and just being present.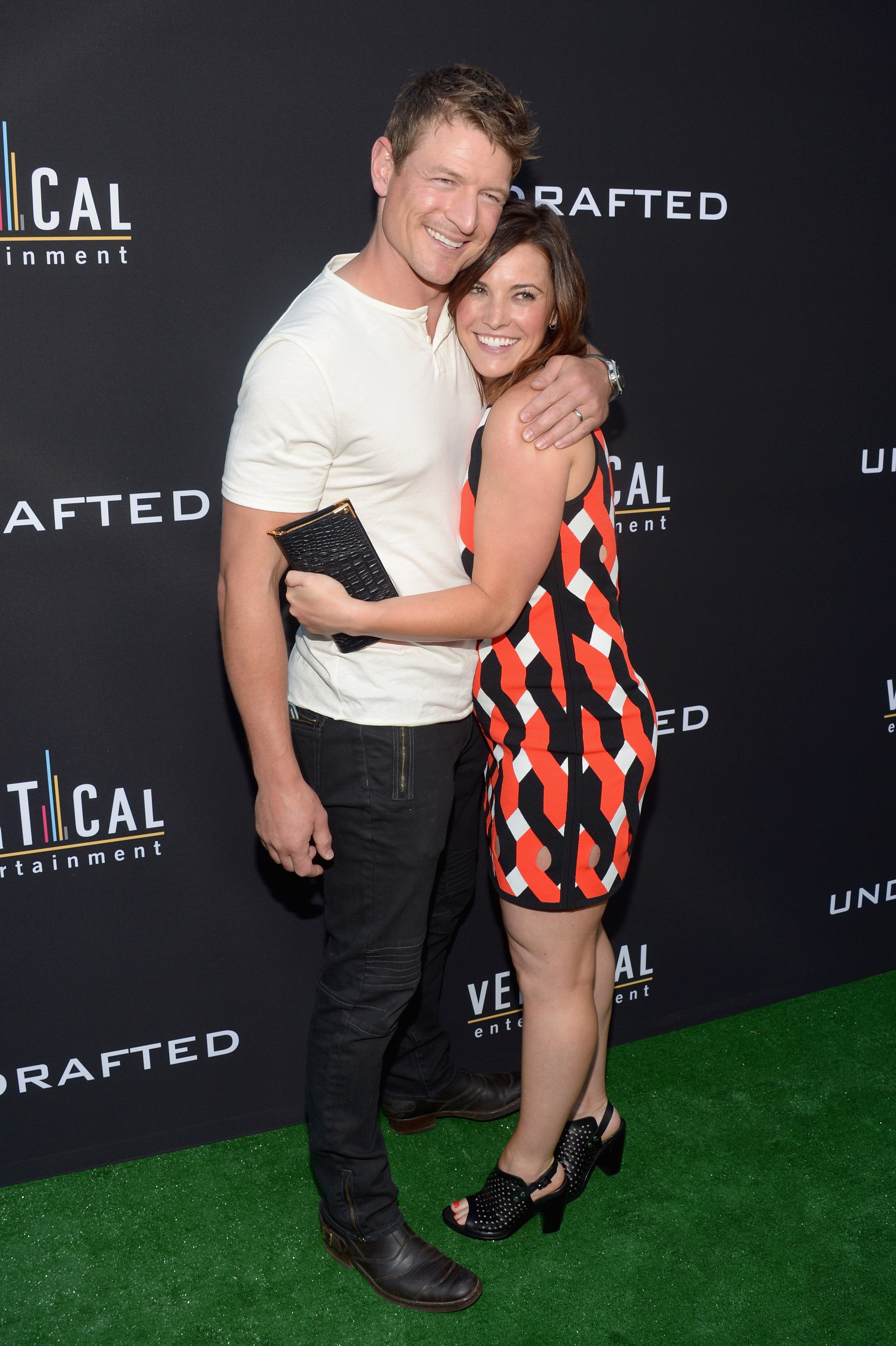 "When I look at the cost on relationships, because of the job, I think, 'Yeah man, 99% of life is showing up. Just show up and just be with the people you love,'" he said. "You know, they don't have to have an agenda, you don't have to have a plan to show up."
LEAVING "LAW & ORDER"
Although Winchester was only on "Law & Order: SVU" for two seasons starting in 2017, he was eager to participate in the show's record-breaking season 21.
"Ideally, I would like to stay on the show until we get the record, which is next year," he told Strike Back Crib. "So that's season 21 which would be through 2019, I believe."
However, earlier this year Winchester announced he would be leaving the show after season 20.
"Sadly for me, Peter Stone and his 'the facts don't care about your feelings' attitude will not be returning," he wrote on Twitter. "A huge tip of the hat to my amazing fans and not so big fans. You ALL make me work harder. Thank you! See you on the next adventure."
NBC declined to comment on Winchester's departure.
Winchester hasn't announced a new project yet, and it seems like he's focusing on spending time with his 6-months daughter and the rest of the family.