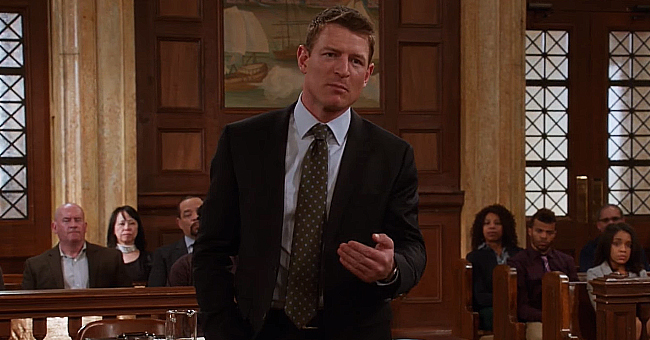 youtube.com/Law & Order: Special Victims Unit
Philip Winchester Wishes Remaining Cast Well for the New 'Law & Order: SVU' Season

Phillips Winchester, the latest member of the "Law and Order: SVU" cast to leave the show, sent the remainder good wishes as they prepare for the new season.
"Law and Order: SVU" has been around for two decades, and in that time, fans have witnessed some of their favourite characters come and go, the latest being, Philip Winchester.
BREAK A LEG
Winchester took to Twitter recently to send good wishes to the remainder of the cast of the NBC hit show. The actor in his tweet wrote:
"To the cast and crew of season 21 SVU. Break a leg! Enjoy!"
The kind words brought about similar reactions, as his fans wrote that they'd miss him when the show returned and wished he had stayed.
Winchester announced in March, his decision to leave the show on Twitter, after congratulating it for securing a renewal with season 21.
WHY DID WINCHESTER LEAVE?
In another tweet, he thanked his fans for the two seasons he spent on the show and his critics for making him a better actor.
The "Chicago PD" star joined SVU in season 19 as "Peter Stone," an Assistant District Attorney, and during the final episode of season 20, he decided to leave his job after he put Mariska Hargitay's character "Olivia Benson" before the law.
While Winchester's reason for leaving his on-screen job is not a secret, the one behind why he left the one in the real world remains elusive, as neither the actor nor the show has said anything to that effect.
However, it's obvious there's no bad blood between the "Chicago Justice" star, the network, and cast and crew of SVU.
WHEN DOES SVU RETURN?
While fans will miss "Peter Stone," the show must go on, and it will when it returns in the fall. SVU premiers on September 26 at 10 pm and the return makes it the longest running show on primetime on NBC, and the only one left in the "Law and Order" franchise.
Paul Telegdy and George Cheeks, the co-chairmen of NBC said in a joint statement at the time the show got renewed that it owed its success to the synergy between the producers, writers, and actors and the fact that every year, they create a show that effectively speaks to the audience.
Although Winchester is not coming back, fans can expect Hargitay, Ice-T, Kelly Giddich, and Peter Scanavino.
Please fill in your e-mail so we can share with you our top stories!