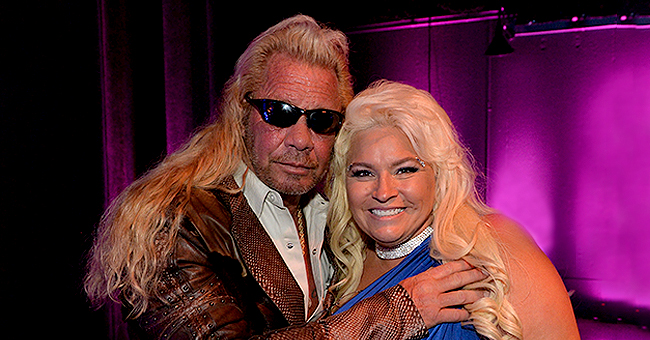 Getty Images
'Dog's Most Wanted' Fans Are 'Very Sad' to See Late Beth Chapman Again during New Show Premiere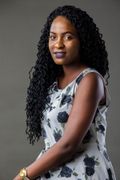 The debut episode of "Dog's Most Wanted" has finally aired and it has opened old wounds for fans who still sorely miss Beth Chapman.
The world said goodbye to one of television's most-loved, Beth Chapman on June 26. Although she is gone, there is no doubt that her legacy lives on.
The quite anticipated "Dog's Most Wanted" premiered on Wednesday and it brought back painful memories for loyal fans of the bounty hunting enterprise, as revealed by PopCulture.
The reality television series, which happens to be Beth's final footage before her demise, made viewers emotional, and many of them took to Twitter to express how they felt about seeing Beth again.
This user praised her legacy writing:
Another user couldn't help but shed some tears:
This netizen was very sad to see Beth:
While this user was confident that Beth was watching her husband with so much pride:
The first episode shows Beth getting the bad news of her failed immunotherapy and the suggestion of chemotherapy from the doctors. Luckily, the reaction of fans towards the debut episode wasn't all melancholic.
Fans were thrilled to see the Chapmans back in full force after Beth's devastating demise. It was refreshing to see the gang, including Beth, chase down criminals weekly.
This super- excited fan wrote:
For Duane, carrying on with "Dog's Most Wanted" was a way to honor his wife's legacy. He explained to TV Insider, saying:
"I always did this job to make her proud. I just thought on every arrest how proud she would be."
FANS UPSET THEY DON'T HAVE WGN AMERICA
While some fans were sad about seeing Beth again, others were upset that they didn't even get the chance. Some took to Twitter to complain that their cable provider did not include WGN America, and as a result, they have no access to the show.
This user wrote:
Another netizen complained:
Others were furious because the show was not available outside the United States.
Please fill in your e-mail so we can share with you our top stories!