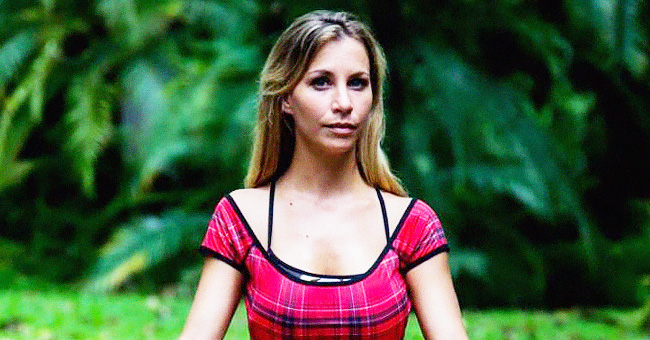 facebook.com/babylyssac
Lyssa Chapman on Seeing Late Beth Chapman on 'Dog's Most Wanted' Premiere: 'Good to See You Again'
The premiere of "Dog's Most Wanted" has aired and it has affected members of the "Dog the Bounty Hunter" family differently. For Lusaka Chapman, she felt good seeing her late stepmom again.
Fans of the bounty hunter franchise have long anticipated the premiere of "Dog's Most Wanted", and on Wednesday, it finally aired.
It brought back bittersweet memories not only for lovers of the show but also members of the Chapman family as they got to see Beth Chapman on screen for the first time since her demise.
One particular member of the Chapman family who was touched watching the debut episode was Lyssa Chapman, Beth's stepdaughter.
When the show began, Baby Lyssa took to Twitter to drop a sweet message for her late stepmom, while tagging her handle. She wrote:
"Definitely good to see you again."
Many fans related with Lyssa on her remarks and agreed that it was amazing to see Beth back on their screens despite the grief her family experiences.
Lyssa's tweet shows that she and her stepmom indeed mended their broken bridges before her death on June 26.
As revealed by PopCulture, Beth's husband, Dog, carried on with the show even after her death because he knew how much it would mean to his wife.
He reportedly said in a statement in July,
"My wife is, was, and always will be the heart and soul of Dog's Most Wanted. Beth wanted nothing more than for the show to go on, and I am so proud of the legacy that she left behind. She lived and died for this show, and she would be so proud of how hard we worked, bringing these criminals to justice."
BONNIE CHAPMAN BRACES FOR TEARS AHEAD OF THE PREMIERE
Lyssa isn't the only Chapman child that has a sentimental feeling towards the airing of "Dog's Most Wanted." Hours before the show premiere, Beth's daughter, Bonnie, took to Twitter to express her thoughts.
The 20-year-old revealed that she was excited to watch the show as she had been waiting the longest time, and in a following tweet confessed that she had her fears about seeing her mother on the screen again.
Beth Chapman might be gone from this world, but her legacy lives on forever.
Please fill in your e-mail so we can share with you our top stories!