Queen Latifah & Rumored Partner Eboni Nichols Are All Smiles in Rare Public Appearance at US Open
Queen Latifah made a rare appearance with her partner Eboni Nichols during this year's US Open, who both were all smiles as they watched defending champion Naomi Osaka compete against crowd-favorite Coco Gauff. 
This year's US Open Women's Singles division has been quite a ride, with all of it ending with Serena Williams heading back to the Women's Singles finals stage against Canada's Bianca Andreescu. However, before that all happened, a young match between Naomi Osaka and Coco Gauff took place, and Queen Latifah made sure not to miss it.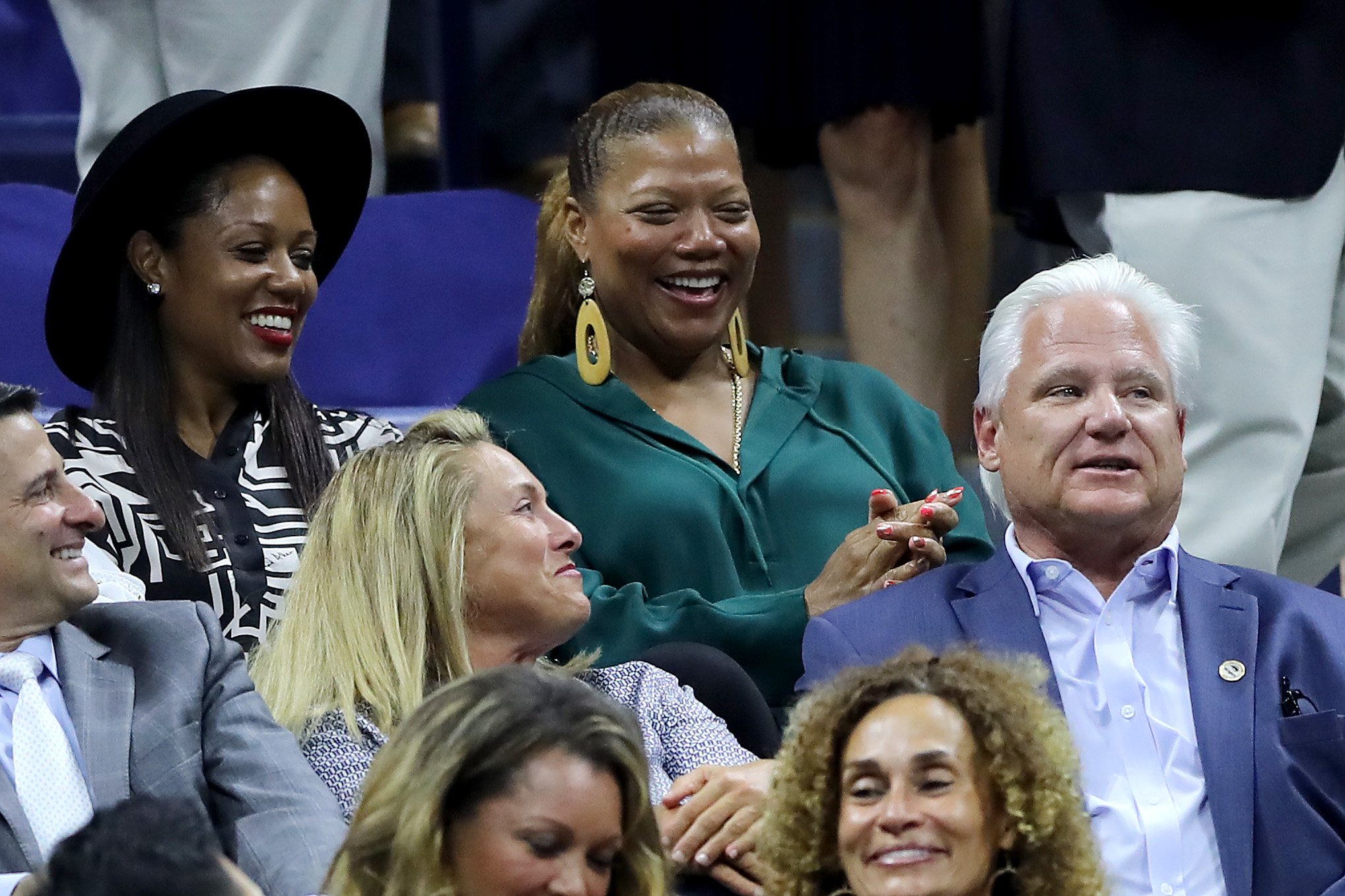 US Open Date
Latifah and her partner Eboni Nichols have been present in a lot of the matches, with both of them supporting Serena Williams and Novak Djokovic since the tournament began. However, when their favorites weren't playing, they also made sure to watch the likes of Naomi Osaka and Coco Gauff, who are defending champions in their own rights. 
The couple, who has regularly been going to the US Open since 2016, cheered on the two young players during the entire match, which ended with Naomi Osaka winning against Gauff. 
Gigi Hadid und Queen Latifah : Promi-Fans bejubeln Serena Williams bei US Open https://t.co/sMe2PT2j0n pic.twitter.com/XZuudC6uuD

— StN_News (@StN_News) August 29, 2019
Before their appearance at the US Open, they were last seen at the MTV Video Music Awards last month, where Latifah stole the show with an epic rap performance for the Awards Night's finale. 
The Couple at the VMAs
It was "Black Girl Power" the entire night for the 2019 MTV Video Music Awards, where the likes of Normani, H.E.R., Lizzo, and Queen Latifah performed for the crowd. 
Closing the show was Latifah, who was joined by artists Naughty By Nature, Wyclef Jean, Fetty Wap, and Redman, who closed out the VMAs with their own songs. 
Latifah belted out her chart-topper "U.N.I.T.Y.," delivering an epic rendition of her hit song and proving that through the years, she's only gotten better. 
After delivering a stellar performance, it's only right she gives herself some well-deserved vacation time, spending it at the US Open with the love of her life, Eboni Nichols.