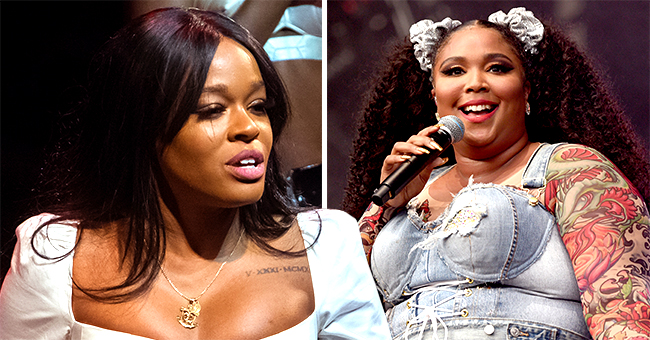 GettyImages/GlobalImagesUkraine
Azealia Banks Attacked Lizzo's Character, 'for Making a Fool of Her Black Self' for White Americans

Azealia Banks is of the impression that Lizzo changed her personality as an African-American to please the white populace. Well, she didn't waste time sharing her opinion and stirred up a huge online controversy.
Banks is known for initiating a dispute, especially when an artist is winning. Some would call her a 'hater' because she primarily targets successful personalities like what she is doing with Lizzo.
While Lizzo is celebrating her success as one of the top five female musicians to climb the Billboard Hot 100, Banks isn't sold on the breakthrough. Banks gave a piece of her mind in the Instagram comment section.
As
reported
by Complex, Banks began by writing,
"Lmao the fact that the public and the media has been keeping this fat girl joke going for so long is honestly peak boredom," said Banks, holder of zero Hot 100 top 10 singles."
She continued saying:
"The song is not good, nor is the dumpy fat girl spectacle live set she does. Saddest bit is that the girl is legit talented and truly only being allowed to shine so long as she allows herself to be this millennial mammy of sorts."
Although the "Truth Hurts" crooner gave no response whatsoever, Banks pressed on with the unnecessary rants. She even called out legends such as Queen Latifah and Missy Elliot, stating that they kept it real and they did "represent" the culture, unlike Lizzo.
Banks didn't stop there. She continued further in the comments to insult Cardi B and Lil Nas X, declaring that Beyoncé is the one deserving of the "accolades" they're getting.
Unsurprisingly, Banks' fans are not in support of her ridiculous claims. One Twitter user, @tysandsnyc
wrote
:
"Azealia feels a way because Lizzo took her audience. Lizzo used to hit those mainstream gay circuit party circles hard. That was Azealia's audience until she fell off. Now she has a number one and sis is in her feelings. Was supposed to be her. Oh well."
To conclude, it is evident that Banks is doing her usual rounds. It is appalling that the only time her name is mentioned is in controversial topics. We hope she starts to do better.
Please fill in your e-mail so we can share with you our top stories!