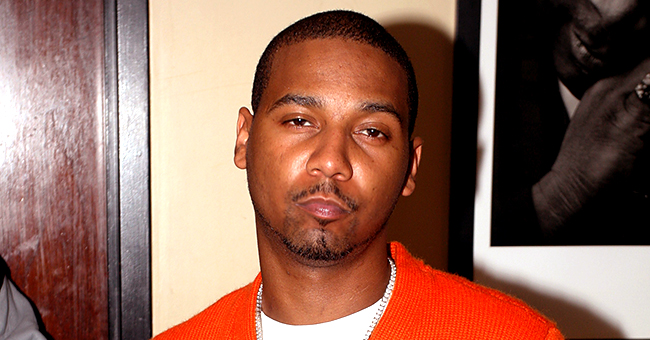 Getty Images
Juelz Santana's Condo Was Set for Foreclose by the Bank While Rapper Is Serving Time in Prison
The bank is about to foreclose on rapper Juelz Santana for defaulting on his mortgage and may leave the currently incarcerated rapper homeless.
Juelz Santana's troubles seem to be piling up. He is serving time in federal prison for carrying a loaded gun into an airport, and when he is released in 2021, he may find himself missing his cozy cell.
All this because he defaulted on his mortgage on his New Jersey condo, and we all know what happens then...The bank came to call, and Santana didn't respond.
LOSING IT ALL
Wells Fargo Bank had informed Santana that he was in default of his mortgage since July 2018 but obtained no response.
The bank has now filed papers with the court requesting a foreclosure on the property, and a possible auction in a Sherriff's Sale, leaving his wife and children without a home.
Santana and his wife Kimbella are now facing yet another lawsuit brought by the homeowner's association
A BACKBREAKING MORTGAGE
The 2,300 square foot condo was sold to Santana in 2005 for $540,000 and partly financed with a $486,000 mortgage with 8.5 percent interest rate. This signified a monthly payment of $3,754 for 30 years.
JUELZ SANTANA WON'T GET A CENT
If the court agrees to the bank's appeal, the property will be sold, and Santana won't get a cent of the equity that he's already paid off in the last 15 years. In addition, the property's value has now dropped to $391,000, and its value at auction can may be even lower.
ANOTHER LAWSUIT ON THE HORIZON
Santana and his wife Kimbella are now facing yet another lawsuit brought by the homeowner's association claiming $17,000 in unpaid fees.
Santana and Kimbella got married shortly before Santana started serving his sentence, and share three children, Juelz Santana James, 9, Bella Monroe James, 7, and a son named Santana James who was born in 2019
AN UNEXPECTED WEDDING
After nine years together, celebrity couple Kimbella and rapper Juelz Santana decided to tie the knot in January 2019 and celebrated the event with an extravagant party.
Santana, who was facing federal charges at the time, was jailed in 2018, and shortly after that, "Love and Hip Hop New York" star Kimbella revealed that she was expecting their third child.
Little Santana James who was born in the summer of 2019, and joins brother Juelz Bellnd big sister Bella.
Please fill in your e-mail so we can share with you our top stories!