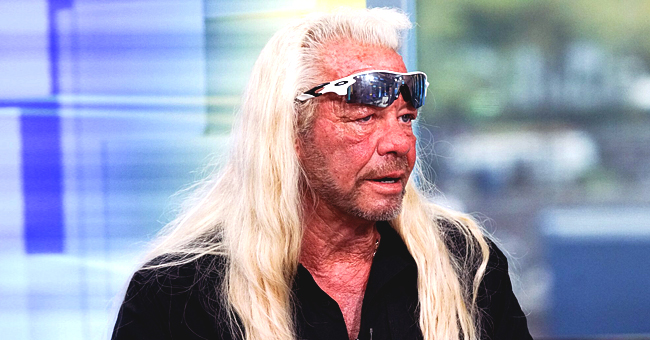 Getty Images
Duane Chapman of 'Dog the Bounty Hunter' Shares His Granddaughter Can Still Smell Late Beth's Scent in Closet
Duane Chapman has revealed that his granddaughter, Madeline still smells Beth's scent in her closet.
It has been more than a month since the world said goodbye to the angelic Beth Chapman, but her family is doing all they can to keep her legacy forever alive.
During a sit down with Page Six, Duane talked about the various ways the family, especially his grandkids, has been trying to keep Beth's memory alive.
The bounty hunter recalled tearfully that his granddaughter Madeline went into the closet and came out to tell him:
"'Grandpa, I still smell grandma.'"
She then asked the "Dog the Bounty Hunter" star if he was going to give all her clothes away, to which Dog replied:
"Those clothes are going to always be there Madeline, forever, as far as grandpa is concerned."
Duane further explained that it wasn't only Beth's clothes that kept her memory alive as her presence reflects in every aspect of their lives. He also recounted that his late wife was a good singer who could make one cry whenever she sang titanic, so the family would look out for songs she loved.
"She loved animals; she carried weenies on the bounty to feed these dogs that are abused. We see a puppy, we see a dog, or we hear a song … She loved rainy days. So when it rains, there are so many things that remind the family of her, he added."
He concluded his interview, saying that he knows that all of these memories will never fade away.
THE HEARTBREAKING MOMENT BETH AND THE FAMILY LEARNED THAT HER CANCER RETURNED
"
Dog's Most Wanted
" premiered on Wednesday and apart from showing the family catch up with criminals, it also
details
how they handled the news of her returned cancer.
In a YouTube video shared on WGN America's channel, the family was seen driving when the doctor called Beth to updates on her health. Over the phone, the doctor explained that her tumor was not improving based on immunotherapy and that he would advise her to begin chemotherapy.
On hearing the bad news, Beth told the doctor that she needed to process the news and ended the call after which she began crying. Dog stepped out of the car and began pacing while Cicely was wiping tears off her face.
Beth passed away at the age of 51 after sling battle with throat cancer. The world will surely miss her.