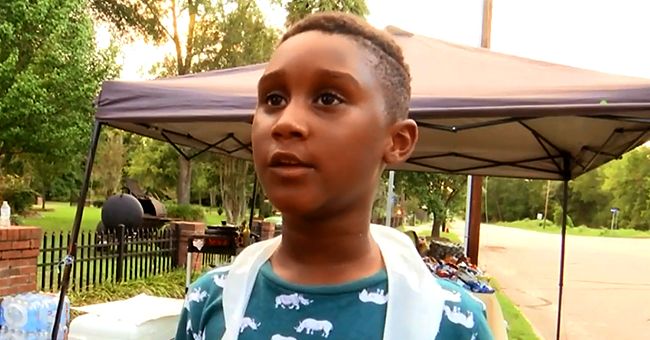 Youtube/WJBFo
Boy, 6, Uses Birthday Money Saved for Disney Trip to Feed Coastal South Carolina Evacuees Fleeing Hurricane Dorian

A 6-year-old boy gave up his money for a birthday Disney trip to help feed evacuees of Hurricane Dorian.
In a world where there seems to be so much darkness, this 6-year-old has brought a ray of light with his selfless deeds.
Jermaine Bell has been saving up for a trip to Disney for his 7th birthday on September 8, but amid Hurricane Dorian plaguing its way to the Palmetto State, he gave up his pleasure to help others.
As reported by WJBF, Jermaine used up all of his Disney trip money and traded it in for hot dogs, chips, and water, to feed the evacuees of coastal South Carolina.
The little angel said:
"The people that are traveling to go to places, I wanted them to have some food to eat, so they can enjoy the ride to the place that they're going to stay at. I wanted to be generous and live to give."
Living by his word, Bell positioned himself along Highway 125 in Allendale and had handcrafted placards placed on each end of the highway to get the evacuees' attention.
His grandmother, Aretha Grant, joined him, and together they distributed food items to nearly 100 evacuees on his first day out, according to CNN.
Aretha told the news agency that her son did much more than just hand out food items as he has a bigger message to convey. She said:
"He actually even prayed for a family while they were here in reference to their house being okay when they got back, so that was really tear dropping."
She wants her grandson to know how blessed and lucky he is to be of great help to the evacuees during such harsh times.
The little hurricane helper is, however, hopeful that once Hurricane Dorian is over, he can still get the chance to fulfill his dream of going to Disney.
A
GoFundMe page
has been set up to help Jermaine and his family fulfill that wish.
UPDATE ON HURRICANE DORIAN
As reported by CNN, the National Hurricane Center revealed that the hurricane strengthened into a category 3 storm on Wednesday.
According to the center, Hurricane Doria was expected to approach the coast of South Carolina, near Charleston on Thursday, and on Friday, run parallel along the coast of the Carolinas.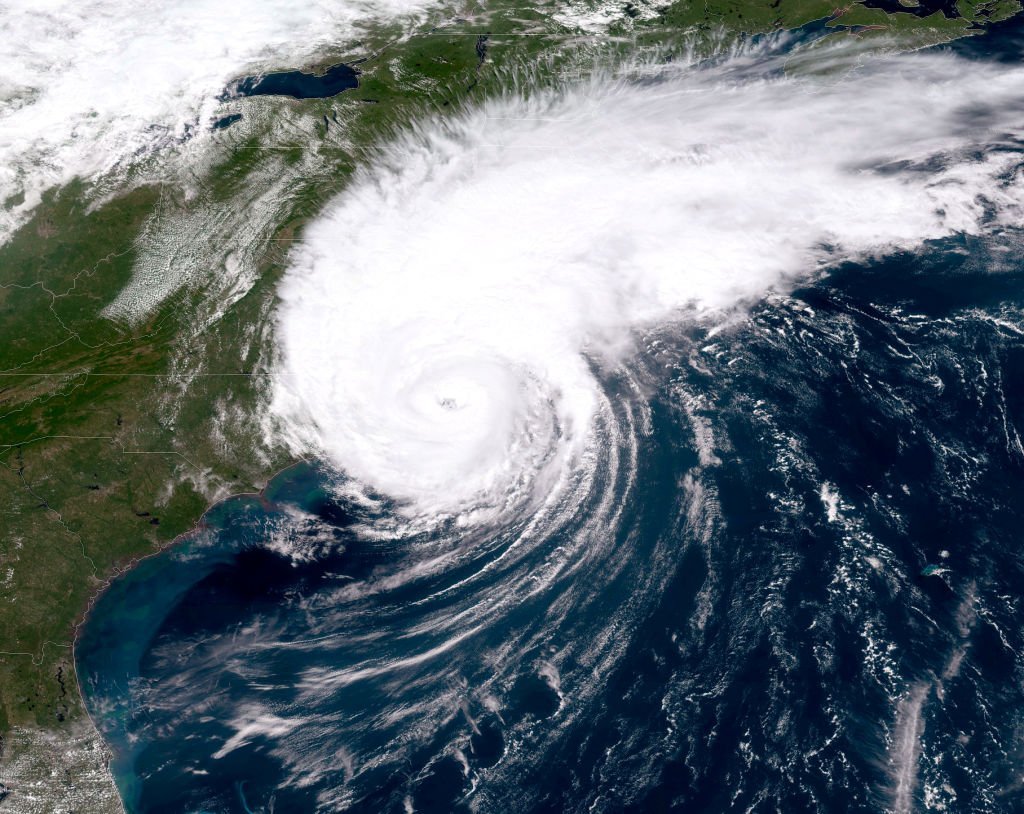 East satellite handout image of Hurricane Dorian. | Source: Getty Images
As a result, more than a million residents in parts North Carolina and South Carolina have been asked to evacuate the area.
Our prayers are with those affected in one way or the other by Hurricane Dorian.
Please fill in your e-mail so we can share with you our top stories!