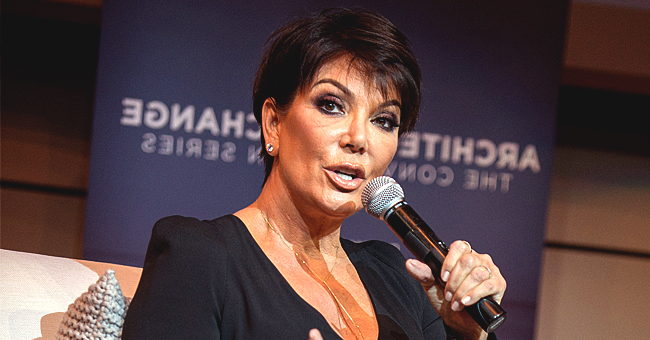 Getty Images
Kris Jenner, 63, Emotionally Denies Affair Rumors between Her and O.J. Simpson, 72 on KUWTK Season 17 Trailer
Keeping Up With The Kardashians star, Kris Jenner, denies affair rumors between her and former San Francisco 49ers football player, O.J. Simpson in the season 17 trailer of her show.
The trailer for "Keeping up with the Kardashians" season 17 dropped last Thursday, and to no surprise, the age-old rumors of Kris's affair with O.J. Simpson have resurfaced.
"They printed a story that I was sleeping with O.J. After 25 years, you'd think it just wouldn't be a thing," she tells her daughter, Khloé Kardashian.
KRIS GETS EMOTIONAL IN THE LATEST SEASON TRAILER OF KUWTK
In the trailer, Kris looks upset about having to keep off another accusation as she breaks down in tears. The momager hides her tears behind a pair of sunglasses as she complains about it to Khloé.
It has been more than two decades that these rumors have been floating around. However, Norman Pardo's documentary, "Who killed Nichole?" brought these rumors into the light again.
The director claims that O.J. admitted to having a sexual relationship with the Kardashian matriarch. The former NFL star allegedly admitted to having sexual relations with Kris in a hot tub while they were out on vacation with their spouses.
Robert Kardashian, Kris's late husband, was a close friend to O.J. Simpson and his defense attorney in the 1995 murder trial.
NETIZENS DON'T TAKE O.J WORD FOR NOT HAVING A PHYSICAL RELATIONSHIP WITH KRIS
Although, the former football star said in a twitter video that the claims of him and Kris being involved are completely tasteless, the rumors that Khloé is O.J.'s daughter has been widespread amongst tabloids for quite some time now.
Apart from the emotional turmoil that Kris goes through, the trailer also has a clip of her medical scare. In the clip, she has a brace around her neck with EMTs surrounding her. Most likely from a neck injury.
It is not yet clear what actually happened to Kris, Kim and Jonathan seem to be panicking as they receive news of the ambulance arriving at their residence.
Please fill in your e-mail so we can share with you our top stories!