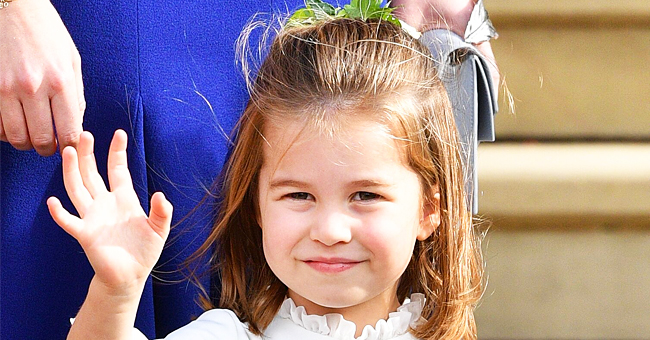 Getty Images
Prince William's Daughter Princess Charlotte Will Reportedly Not Be Referred to by Titles at School

Prince William's daughter, Princess Charlotte, will not be referred to by Titles at their school, and instead will go with another name.
As Princess Charlotte heads to school. her parents, Kate Middleton and Prince William will be at the gates to drop her off. While everyone knows her as Princess Charlotte, what exactly will her classmates be calling her at school?
The princess' full name is Charlotte Elizabeth Diana, with an official title of "Her Royal Highness Princess Charlotte of Cambridge." With both being such a mouthful, one could wonder what she'll actually be called in school.
The Cambridge Family
Just like Prince George, it's likely that she'll follow the same footsteps as her older brother and parents, using their surname - Cambridge.
To her peers, she will be known as Charlotte Cambridge, the same way her brother is known as George Cambridge.
The toddler will be joining the Reception class at Thomas's Battersea, just southwest of London, a couple of miles away from Kensington. Her older brother, Prince George, is currently a student in the private school as well, so there will be eyes and ears right there to guide her.
Learning New Things
This school year, Princess Charlotte will be studying French, Art, Music, Drama, Ballet, and Computing. She'll get to learn all this while following specific Royal protocols that are not common for others. For starters, she won't be able to play the game "Monopoly."
Princess Protocols
When she and her friends become legal to vote, she won't be able to do so. Unlike her friends who can eat on the same tables as their parents during special occasions, she is not able to do so until she has learned the "art of polite conversation."
The fourth is that while her friends can go around in whatever they choose to wear, Princess Charlotte should always be in a smock dress in a Peter Pan collar, the same way her brother George is always seen in shorts and a shirt in public.
The Princess also needs to always be wearing a bow in her hair, which should always match the color of her dress. On special occasions, she always has a flowered garland in her hair.
However, regardless of the rules that Princess Charlotte has to follow until she grows up, her parents will be sure to give her the most normal childhood as possible, the same way Prince George has been enjoying one.
Please fill in your e-mail so we can share with you our top stories!