Actor Mickey Rourke's Fans React to Seeing His Facial Transformation on 'Good Morning Britain'
Hollywood legend Mickey Rourke shocked fans earlier this week. The star's fans were completely stunned by how different he looked.
Appearing on Good Morning Britain on Monday morning, actor Mickey Rourke did not impress fans. Many were shocked and some fans even felt he left them with a bad taste in their mouths.
The 65-year-old appeared to be unrecognizable and very "awkward" on the show. Many fans pointed out that he looked out of sorts on the show.
Rourke appeared on the show to promote his new movie "Night Walk." However, fans were more focused on the actor's mannerisms and face during the interview.
Many pointed out that Rourke seemed to misunderstood why he was being interviewed by Piers Morgan and Susanna Reid. Most fans, however, were most stunned by Rourke's appearance.
Fans wondered if the actor has dabbled in too many cosmetic surgeries as his appearance has drastically changed. The interview took place over video chat.
Rourke was sitting in his home wearing an all-black outfit with a grey cowboy hat. His shirt was unbuttoned to show tattoos on his chest.
Lies, can't be rourke

— damon watts (@damon_watts) September 2, 2019
Viewers quickly noticed that the actor's face appeared to be different.  As a result, fans began questioning whether or not he was wearing a lot of makeup or if he had undergone cosmetic surgery.
"Well. Sounds like Micky Rourke. Doesn't look like him," one person tweeted, "what on earth has he done?"
Had to look twice then rerun it pause it bring up old photos up on computer
No it's can't be him as for the hair

— me (@quicknigel1) September 2, 2019
"Who even was that?? He didn't look anything like Mickey Rourke," added another.
Besides his shocking appearance, the interview was even more strange. He appeared shocked when Morgan and Reid asked him questions about the movie and seemed to have forgotten which movie he was promoting. 
"What film?" he asked at one point.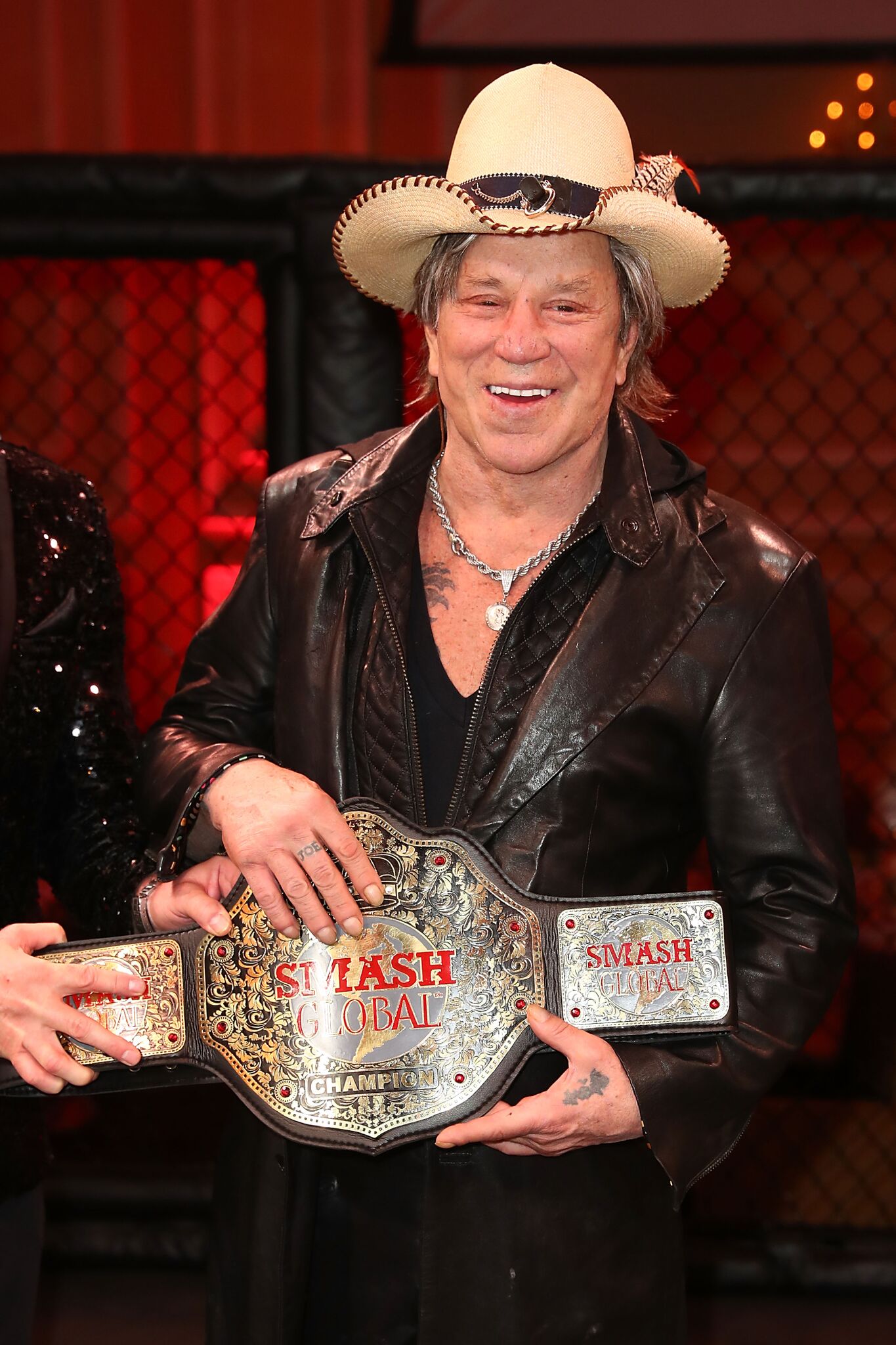 After being reminded, Rourke praised the director. He said: 
"It was really nice to work with as it was a first time director who wasn't scared of working with me he was excited. It was a really good experience, I went out and spoke to some people about white supremacists."