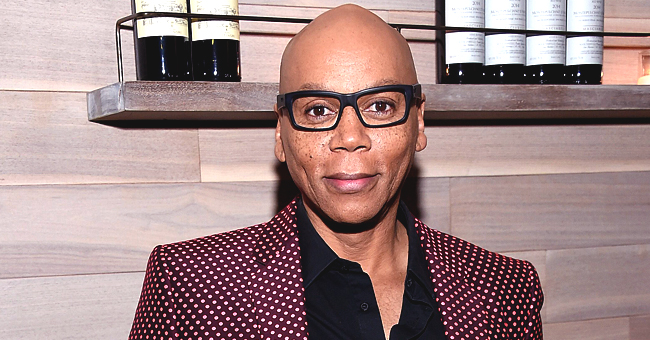 Getty Images
RuPaul Andre Charles' Husband, Georges Lebar, Is a Big Part in the 'RuPaul's Drag Race' Star's Life

RuPaul's marriage with his husband, Georges LeBar, is a testament of dedication, partnership, and a willingness to sacrifice for love.
RuPaul has lived life as a nonconformist, on his terms, and revolutionized pop culture, and the drag race. But like every genuinely great person, he has someone in his life to come home to when it's time to step away from the camera.
WHO IS RUPAUL'S HUSBAND?
Since home is where the heart is, the actor found one with Georges LeBar, the Australian who inherited a 60,000-acre ranch that sits in Wyoming and South Dakota, from an American grandmother.
RuPaul considers his husband a modern rancher, whose job revolves around leasing out his land, and managing the terms of those leases. When the TV personality is not living in LA, he returns home to LeBar who prefers to stay entirely out of the spotlight.
In a 2017 interview, the "The RuPaul Show" host said of his husband,
"He doesn't care about the show business at all. He could care less."
The rancher-celebrity dynamic works for them, and the Aussie is content to cheer on his man.
WHAT MAKES THEIR RELATIONSHIP SO SPECIAL?
The couple's relationship also works because despite RuPaul's larger-than-life persona, and daring attitude, his number one soft spot is the man he considers to be his greatest love, and "My Favorite person that I've met."
LeBar's lack of false airs, and down to earth persona, also helps to make the relationship of over two decades work.
Interestingly, the actor and the ranch owner have an open relationship. In a recent interview with Vogue, RuPaul explained the rationale behind it. He said:
"I love him too much to try to put shackles on him. Love is free; it's not that sort of romantic surface thing we all bought into."
HERE'S HOW IT ALL STARTED
The couple has experienced that freedom since they met on the dance floor, on the day LeBar turned 21, in '94. At the time, the "RuPaul Drag Race" creator was 34, and a known figure in the drag race community.
Although the nonconforming actor never wanted to let a piece of paper define his relationship, he decided to tie the knot with his man in 2017 because of "What's happening in the world, and Washington."
The two had a private ceremony, and also had an official outing as a married couple at the Times 100 Gala.
LeBar would love to have children, but RuPaul is not ready for that yet, and in the meantime, they remain committed to each other, and the life they've built together.
Please fill in your e-mail so we can share with you our top stories!