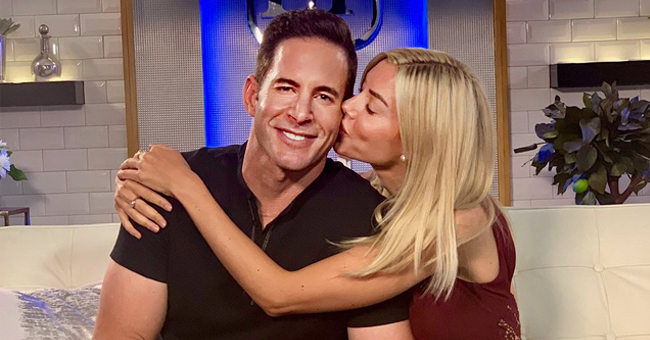 twitter.com/HeatherRaeYoung
Christina Anstead's Ex Tarek El Moussa Is 'Confident' about His Future with Heather Rae Young

"Flip or Flop" star Tarek El Moussa only went public with his new girlfriend a few months ago. The pair, however, seem to be way ahead of the game as Tarek publicly declares confidence in their future together.
Tarek, who fathers two children with his ex-wife, Christina Anstead, recently spoke in an interview with Hollywood Life. There, he fondly spoke about his newfound lover, 31-year-old Heather Rae Young.
News of their relationship is of great interest to netizens as Tarek has remained single since breaking off his marriage to Christina Anstead in 2018. Anstead has since moved on; she tied the knot with Ant Anstead and they are now parents to a new baby boy.
It is indeed a great news to hear that Tarek has also found love again. The stunning couple sweetly commented about their relationship sharing that they are "very happy" with the current state of things.
The couple were all lovey-dovey as they answered questions asked by the interviewer. When it came time to share the secret to keeping their relationship smooth,
"100 percent transparency, honesty, and just being open. That is it! Communication," Tarek, 38, tells Hollywood Life.
In agreement, Heather added,
"Lots of communication and that is it! We have a lot of fun together. We laugh a lot, and I think that is important."
Tarek further expressed confidence in the state of their relationship. He said:
"I am very happy with our relationship and very confident and hopeful about our future. We are really having a good time!"
While Heather expressed high hopes of getting married and starting a family, Tarek is much more focused on the present.
"I wish I had a crystal ball, but right now everything is going amazing, and we don't know what the future holds – but whatever it holds, it is going to be amazing!" he said.
In an early August interview, Tarek had shared that they had tried to keep the relationship quite. That, however, failed thanks to the paparazzi photos circulating about the media.
Now that they are "public," the couple seem to have gotten into it with the pair displaying affection for each other on social media. As per his relationship with his ex, Tarek has remained on friendly terms with her.
Following the divorce and his battle with cancer, Tarek does deserve love and Heather, as he fondly shared, has been all that and more.
Please fill in your e-mail so we can share with you our top stories!