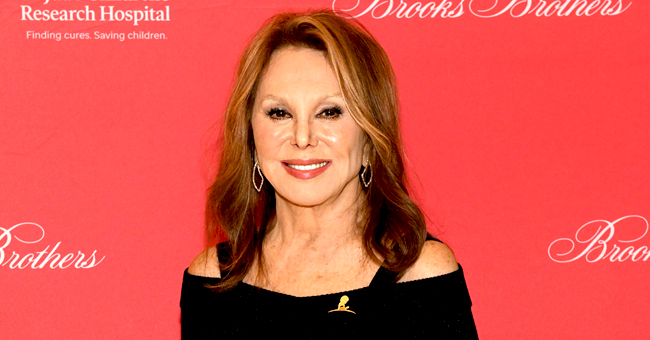 Getty Images
Marlo Thomas Sends Birthday Wishes to Her Character Ann Marie from 'That Girl' in a New Post
Hit television series, "That Girl" which held sway in the mid-90s had many special characters notably Ann Marie, whose character was portrayed by Marlo Thomas.
The 81-year-old veteran paid a special tribute to her character and the show via a post on her Facebook page. September 8, 1966, marked the year in which hit television series, "That Girl" hit the television screens.
It may have been fifty-three years ago, but the allure of the show is not lost on some of its fans and cast, including Marlo Thomas. Recently she took time to wish Ann Marie, the character she played, a happy birthday.
MARLO THOMAS'S POST
The octogenarian posted a picture of herself (as Ann Marie) on social media smiling happily, with her hands raised on her head.
In the picture caption, Marlo wrote that 8th September marked the birthday of "That Girl," which first premiered on TV in 1966. She went on to wish Ann Marie a happy birthday, adding birthday emojis and a hashtag.
Her friends who commented wished Ann and "That Girl" a happy birthday, with some adding that they missed the times they enjoyed watching the show.
MARLO THOMAS'S ROAD TO FAME AND STARDOM
Marlo Thomas rose to fame through her acts on the ABC sitcom, "That Girl," by playing the role of Broadway Dreamer, Ann Marie. The show endeared Marlo to many people as she also made history.
At that time, she was the second woman to have ever produced her TV series; the first being Lucille Ball.
Marlo, however, didn't spend too much time on the show, as she left after five seasons to focus on empowering women. She joined forces with other women, including Gloria Steinem, to form the Ms. Foundation for Women, which is the first women's fund in the US.
Her work with the foundation didn't deter her from her work on television, as she waxed even stronger in that front, bagging various top awards along the way.
MARLO'S MARRIAGE
Marlo Thomas is married to Phil Donahue, a former television talk show host, famous for his show, "Donahue," which ran for 29 years. The couple, who got married in 1980, had no children of their own, though Phil had five kids from a previous marriage.
MARLO'S FATHER HAD A HUGE INFLUENCE ON HER
Apart from marrying a famous man, Marlo's father, Danny Thomas was also in the spotlight. He was an actor and comedian, and also founded St. Jude Children's Research Hospital. Danny left a lasting legacy, one his daughter continues to build on.
In an interview with Closer Weekly, Marlo revealed her father was always on her mind and that she wore his ring on her finger all the time, touching it during tough times so that he could help her overcome the difficulty.
Please fill in your e-mail so we can share with you our top stories!