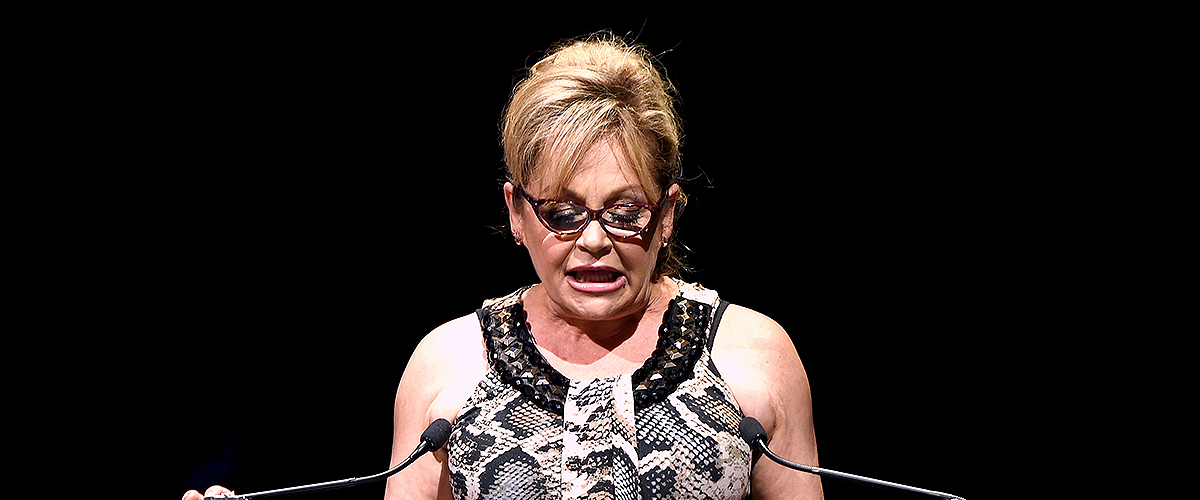 Getty Images
'Dallas' Star Charlene Tilton: Her Difficult Childhood and Life after Leaving the Show
Charlene Tilton, the actress and singer best known as Lucy Ewing on "Dallas," has been very active in the entertainment industry and looks beautiful at 60 years old.
Born on December 1, 1958, Charlene's breakthrough role was as Lucy Ewing on "Dallas," the frequently frustrated granddaughter of Jock Ewing Sr. and Ellie Southworth, played by Jim Davis and Barbara Bel Geddes, respectively.
The show, which aired from 1978 to 1991, followed the life of the Ewings, a wealthy and feuding family in Texas owners of the independent oil company Ewing Oil.
Her friendship with Larry Hagman
Apart from Barbara and Jim, Charlene had the chance to work next to Patrick Duffy, Linda Gray, Priscilla Presley, and Larry Hagman, with whom she had a very good relationship even before working together.
When Charlene was still in high school, she met Larry. At the moment, she was going through a lot as she grew up without her father, and her mother was mentally ill.
The actress considers that Larry, who was 21 years older than her, was her surrogate father during that period. In 1988, when her contract with "Dallas" expired and she left, Larry called her to show his discomfort about her letting go.
Charlene even thinks that he went as far as "to bat" for her to come back to the show as she returned later that year and stayed for two more seasons.
Talking about her audition for "Dallas"
During an interview with Closer Weekly, she admitted that Maj Axelsson, the wife of the late actor, was as "wonderful" as Larry and that she learned a lot from both of them.
"I think about [Larry] a lot because he was so much larger than life. And I know it might sound kind of hocus-pocus-y, but I feel his presence," Charlene added.
Apart from that, she explained that landing her role on "Dallas" was very difficult. Even though she clicked with Lucy Ewing from the very first moment, the casting director considered Charlene was too young.
The actress would "literally sneak into the studio" daily during two weeks trying to get the part, but they kept saying no. Eventually, after seen "like 200 actresses," they accepted Charlene.
Her difficult childhood
Talking about her difficult childhood and why she related to Lucy so much, Charlene said: "I've never seen my father or even a picture of him. I know nothing about him. My mother was diagnosed as a paranoid schizophrenic."
She added: "When I was five, I was shipped to relatives in Nebraska and Illinois, and to foster homes. When I was around six and a half, her twin sister took me to see her, and she was in a straitjacket."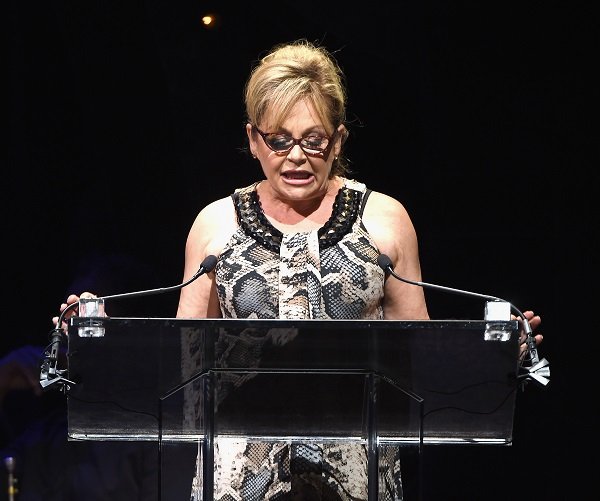 Charlene Tilton at St James Theater on June 29, 2015 in New York City | Source: Getty Images
Charlene's mother was eventually released from the hospital, and the actress was sent back to her. However, her mental struggles never left completely as she used to think that the CIA was spying on her through her coffee cup.
When Charlene was 15 years old, her mother had another breakdown, and both of them were evicted. After living in an apartment with nothing but a mattress in it, the actress decided it was too much and left.
Her professional and romantic life
Eventually, she got the part on "Dallas" and, while working on the show, she accepted roles in different projects, including TV shows such as "The Love Boat" and "Murder, She Wrote," and films like "Big Wednesday" and "Border Shootout."
In 1982, she married country singer Johnny Lee. Together, they have one daughter, Cherish Lee, born in 1982. Unfortunately, they parted ways in 1984.
The following years, nothing much about her romantic life is known. In 2001, she started dating cinematographer Cheddy Hart and even started living together in Oxnard, California.
Sadly, she lost the love of her life in December 2009 when Cheddy died due to heart failure.
At the moment, Charlene, who looks as beautiful as ever, is still linked to the entertainment industry. In 2017, she worked next to Nicolas Cage in a film titled "Vengeance: A Love Story."
Apart from that, she is writing a book, working with Actors for Autism (teaching children on the autism spectrum how to act), and helping her daughter Cherish, who is trying her luck on the music industry, with her son, Wyatt.
Please fill in your e-mail so we can share with you our top stories!