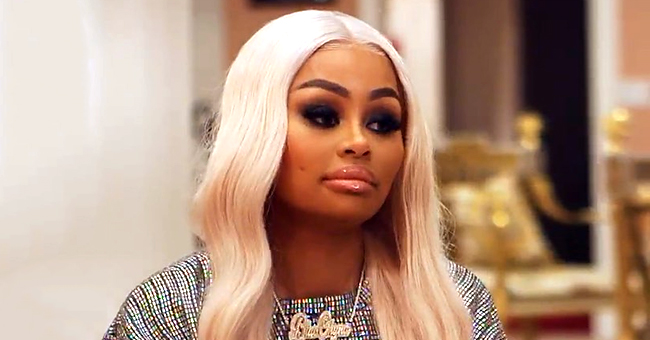 Instagram/blacchyna
Blac Chyna Spotted Holding Hands with Mystery Man after Dinner with RHOBH's Lisa Vanderpump

Blac Chyna is spotted with a new man who doesn't seem to be her type. The pair were photographed holding hands after dinner with Chyna looking sexy in a revealing blazer.
There's a new man holding Blac Chyna's hand and rumors are swirling.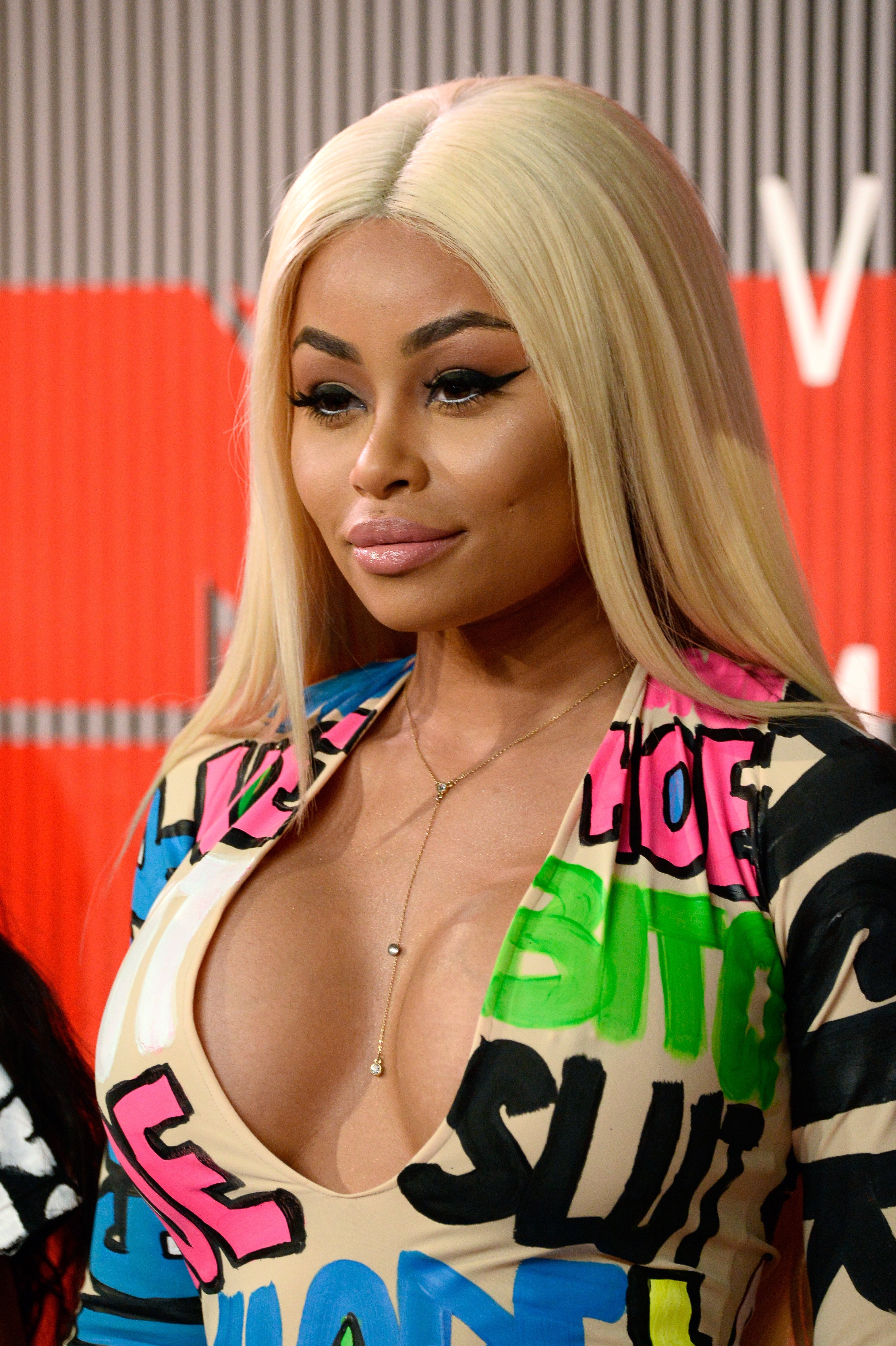 Blac Chyna at the 2015 MTV Video Music Awards | Photo: Getty Images
CHYNA HOLDING HANDS WITH MYSTERY MAN
Chyna stepped out for dinner with Lisa Vanderpump and emerged from the restaurant with a mystery man by her side. Dressed in a dangerously revealing blazer-turned-dress, the rapper was photographed holding hands with the taller man dressed in a black t-shirt and jeans.
Chyna's mystery guy doesn't seem to be her type based on her exes and father of her two children, Tyga and Rob Kardashian but by the looks of how casually the reality star linked her fingers with him, it seems like things are getting cozy between them.
HER PREVIOUS RELATIONSHIPS
It's been a while since we've heard of a man being linked to the mother of two. The last time was when she and Soulja Boy slid into each other's DM's back in February. It was shortly after she ended her turbulent relationship with Kid Buu when things got violent between them.
HER NEW SHOW
Chyna has also been very busy lately due to her new reality show which may also be the reason why her personal life took a backseat. Her Zeus series, "The Real Blac Chyna" premiered in the summer when fans witnessed her complicated relationship with her mother, Tokyo Toni.
FRICTION WITH ROB
The show also became a source of friction between the 31-year-old and Rob who barred her from featuring their daughter, Dream in her show. Chyna called out the sock entrepreneur for allowing his daughter to be part of his family's show but not hers and without her permission.
She also clarified that she had no plans of including Dream in her show and subjecting her to long hours of filming but would appreciate being consulted first when the two-year-old is made to appear in "Keeping Up With the Kardashians."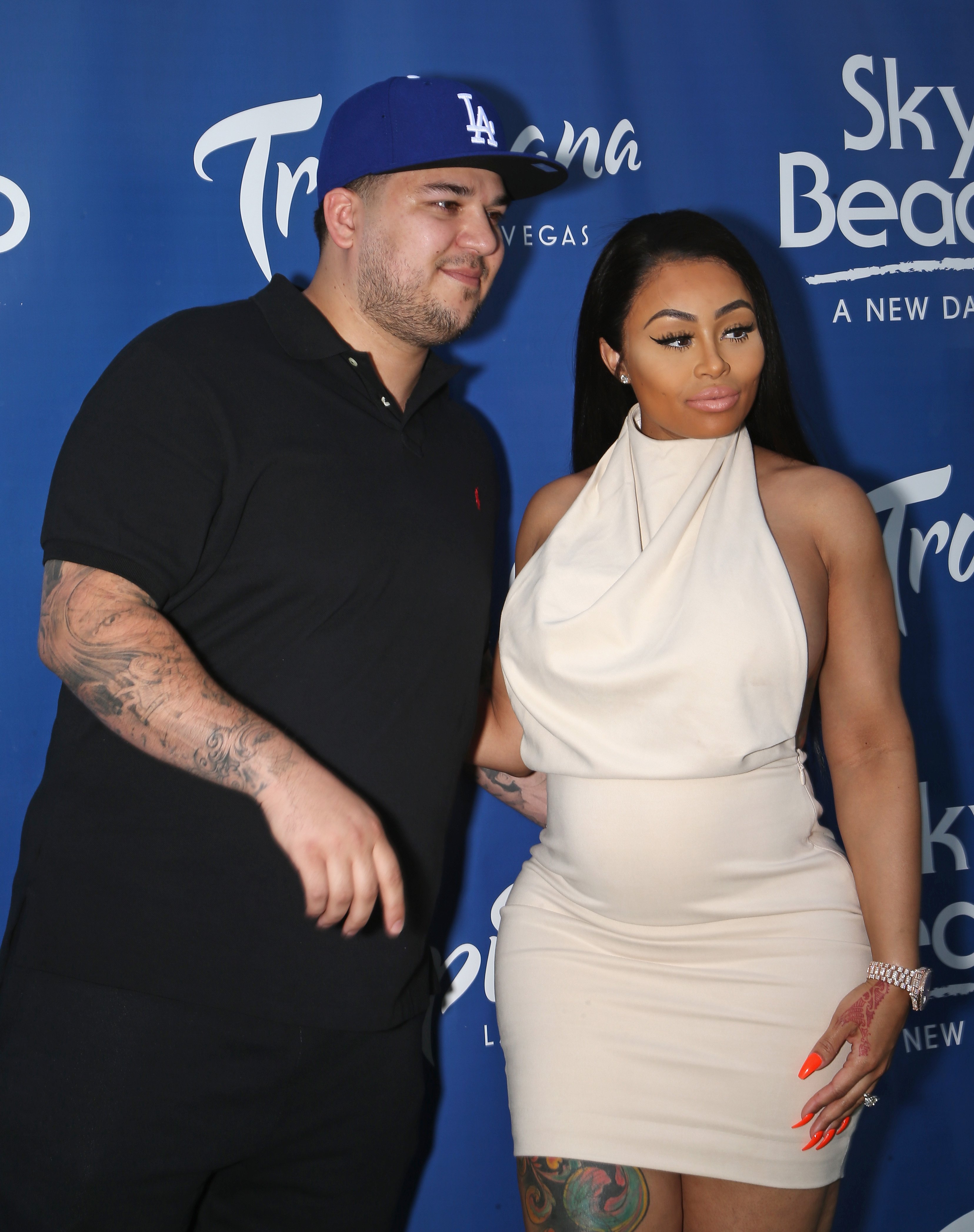 Rob Kardashian and Blac Chyna when they were still dating in 2016. | Photo: Getty Images
ON SUPPORTING HER KIDS ON HER OWN
More recently, she revealed that Rob hasn't been paying her any child support, the same way Tyga, the father of her six-year-old son, King Cairo, isn't. "I'm the one cashing out," she told the hosts of "The Morning Culture" radio show this month.
With the financial responsibility of raising her children lying solely on her, it's good that Chyna is finding time for her personal life when she can. We may be learning more about this mystery man in the coming weeks if things stay cozy between them.
Please fill in your e-mail so we can share with you our top stories!