Blac Chyna Blasts Rob Kardashian for Wanting to Block Daughter Dream from Appearing on Her Show
Blac Chyna is one month away from the premiere of her new reality show. However, her plans to include her and Rob Kardashian's daughter Dream on the show might be stalled, as Rob didn't give his consent. In response, Chyna has called out Rob and his family for their hypocrisy.
Blac Chyna's upcoming reality show "The Real Blac Chyna" is set to be released on July 14 on the Zeus Network, an SVOD service.
An extended trailer from the series gave fans a sneak peek on the drama that is about to go down in the show, which seems to be focused mainly on Chyna's estranged and toxic relationship with her mother, Tokyo Toni.
Probably aware of the nature of the show, Rob Kardashian sent a letter to Chyna and the Zeus Network through his lawyer, Marty Singer, where is stated that Dream cannot appear on the reality show without her father's consent, which he's denying.
THE LETTER
"Mr. Kardashian and Ms. White share joint custody of their daughter, Dream Kardashian," the letter obtained by TMZ reads. And continues:
"On or around Friday, June 7, 2019, Ms. White sent our client the attached document, which appears to be a draft: Appearance Release for Dream to appear on the Series. My client does not agree that his daughter Dream Kardashian appear on the Series."
Singer also made a light threat to the network, stating that if they proceed to use Dream in any way to promote the show, they will be "acting at their own peril and exposing themselves to significant liability."
CHYNA FIRES BACK
In response, Blac Chyna has released a statement on her Instagram account, and she's not happy about the situation.
She started by saying that if Kardashian had acted like an adult and contacted her, "the mother of his child," directly instead of sending his lawyer, he would have learned about Dream's participation on the show from her, as Chyna is not only the star but also an executive producer.
"Robert and I only concern is what's in the best interest of our daughter that we both equally love. Additionally, Robert is a wonderful father to our Dreamy!"
Bling blaww burr 😁☁️❄️💙 pic.twitter.com/7rfcwOmw3o

— ROBERT KARDASHIAN (@robkardashian) January 19, 2019
Chyna continued stating that she would never subdue her 2-year-old daughter to "long hours on the set," and clarified that the "very real and intense drama" that took place between her and her mother didn't occur in the presence of Dream.
"I would never allow my daughter to be present as me and my mom tried to work through our many issues to reach peace in our relationship," Chyna wrote.
The mother of two continued stating that as an executive producer, she has the power to control what comes out in the show, something that Rob would have learned if he had spoken to her.
SLAMMING THE KARDASHIANS
Chyna then proceeded to call out her ex and his family for their hypocrisy, stating that Dream has appeared on their reality show, "Keeping Up With the Kardashians" and calling the girl's presence on camera a "desperate attempt to boost the dismal ratings for their stale and contrived show."
Chyna also pointed out that she never approved Dream's appearance on "KUWTK."
"My show is about my life, and my kids are a huge part of my life," she continued. "It's really sad that everything I do to better myself or my family the same people have something to say to stop or hinder it."
THE TABLES HAVE TURNED
Rob and Chyna share joint custody of Dream, an agreement they reached in September 2017 after a messy custody and child support battle.
Although they had an estranged relationship, the exes assured the fans earlier this year that they were in a good place and working to strengthen their co-parenting relationship.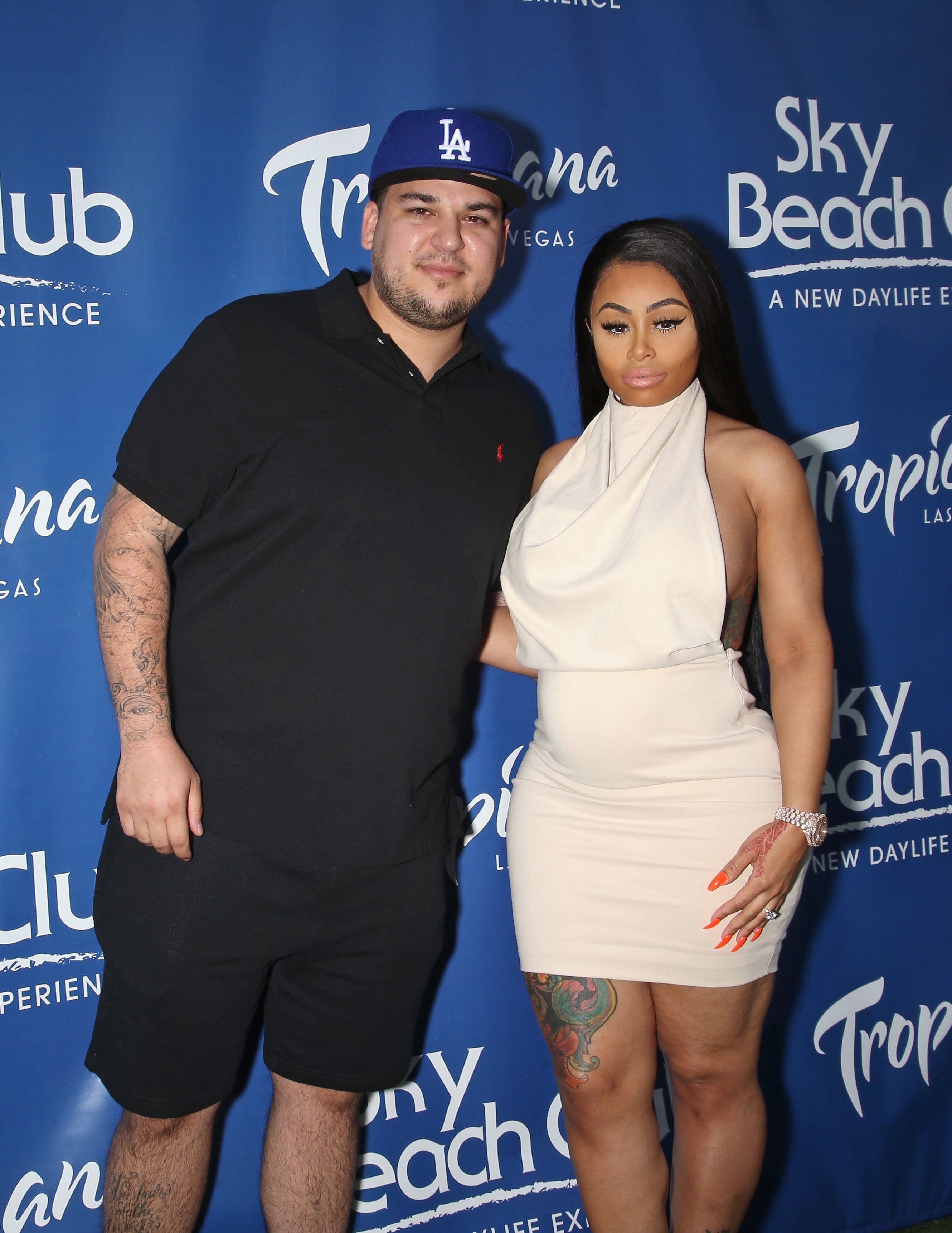 "I just feel like having a good relationship with the other parent and co-parenting is a healthy type of thing," Chyna told Entertainment Tonight last month. "It's something that a lot of people need to practice."
An in February, Rob took to Twitter to let everyone know that there were no more legal fights between him and Chyna, stating that: "Angela and I are both actively co-parenting and there are no pending or active custody cases."
To which Chyna responded: "Robert and I [sic] only concern is what's in the best interest of our daughter that we both equally love. Additionally, Robert is a wonderful father to our Dreamy!"
Neither Rob nor his lawyer has responded to Chyna's Instagram claims.