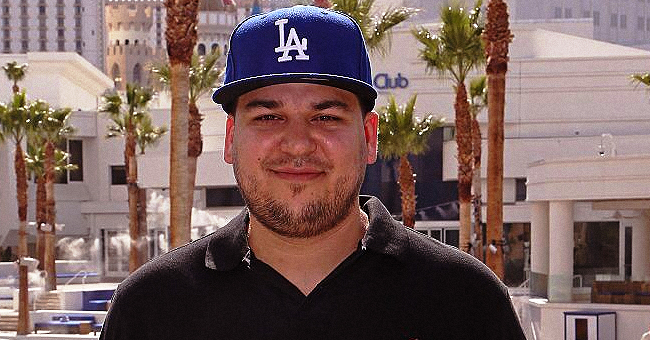 GettyImages
Rob Kardashian's Daughter Looks All Grown up in a Pink Track Suit & Sneakers (Photo)
Rob Kardashian melted hearts by sharing a cute photo of his 2-year-old daughter Dream on Twitter. The former reality star recently came to a custody agreement with ex-fiancé Blac Chyna, leaving the drama behind and embracing a peaceful co-parent relationship.
Although Rob Kardashian prefers to stay away from the spotlight and social media these days, sometimes the proud dad can't help but share photos of his adorable daughter Dream, for the delight of his family's fans.
On a recent tweet, the 32-year-old shared a photo of Dream looking all grown-up in a pink tracksuit with a colored print, and matching sneakers. The girl was caught entering a silver pit-ball in Rob's house, and he captioned the tweet only saying "lol hi."
FANS' GUSH ABOUT DREAM
Fans were glad to see Rob was spending time with his little girl, and some couldn't stop gushing about how cute she is.
"Beautiful and her hair soooo cute she has the perfect name looks just like you wow," wrote one user.
Another added, "Her name suits her.... she is DREAMY!! So soo beautiful baby girl."
And a third one chose to commend Rob for his parenting skills, replying:
"Rob I don't know you personally, but I'm proud of you. You are helping yourself to be there for your daughter, and that's what good fathers do. Keep up the good work. You look great, and never let no one tell you otherwise."
MOVING ON FROM THE DRAMA
Rob welcomed Dream with ex-fiancé Blac Chyna in November 2016. By February 2017, they had called off their engagement and started a legal battle not only over Dream's custody but also accusing each other of physical abuse in separate lawsuits.
After almost two years facing off in court and making headlines thanks to their tumultuous relationship, Chyna and Kardashian seem to be on the same page finally.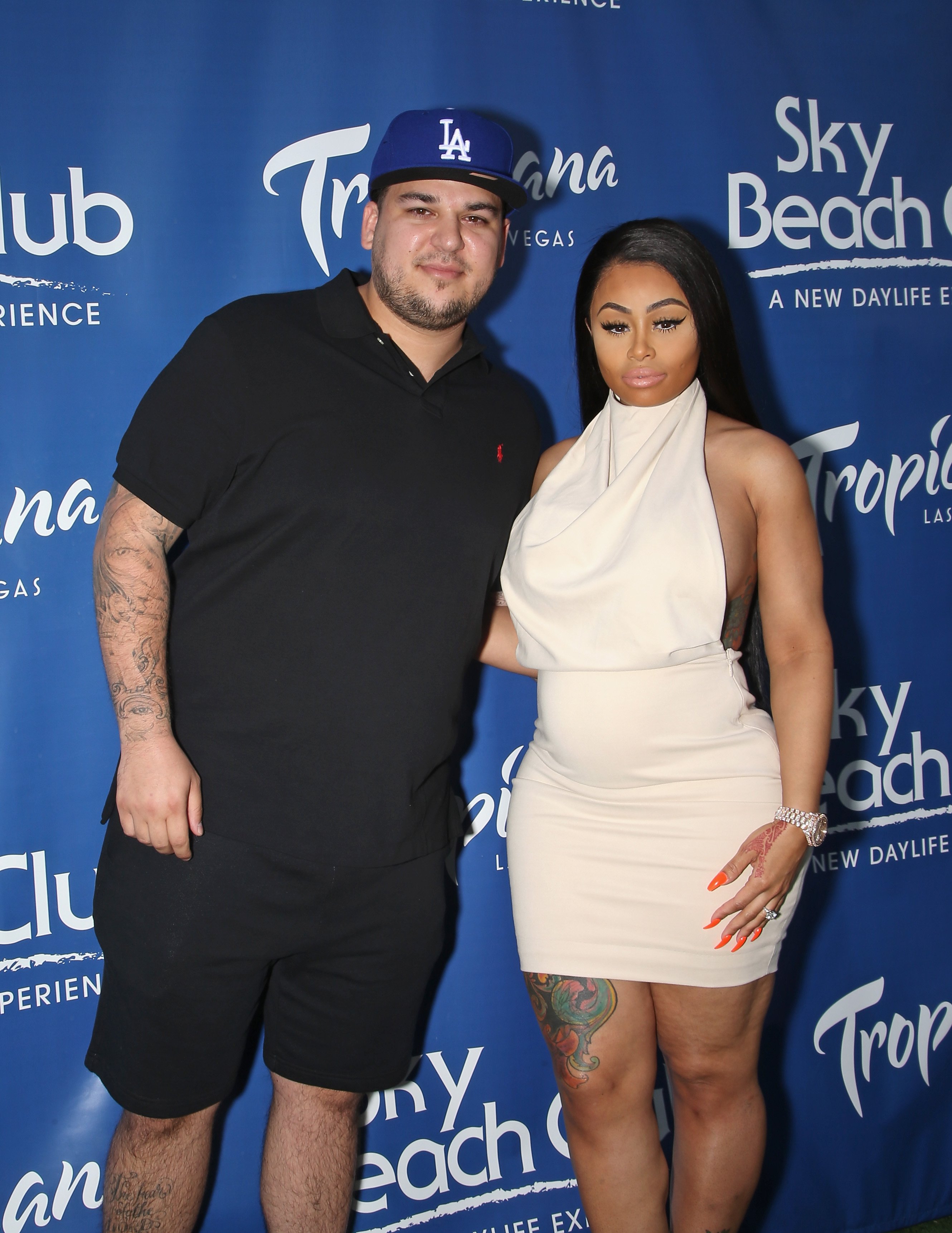 Rob Kardashian and Blac Chyna attend the Sky Beach Club at the Tropicana Las Vegas on May 28, 2016. | Photo: GettyImages
Angela and I are both actively co-parenting, and there are no pending or active custody cases," Rob shared on Twitter last February. To which Chyna added:
"Robert and I only concern is what's in the best interest of our daughter that we both equally love. Additionally, Robert is a wonderful father to our Dreamy!"
According to reports, the former flames finally settled on splitting Dream's custody 50/50 and in addition, Rob doesn't have to keep paying $20,000 a month in child support. Instead, both parents agreed to "each pay for whatever Dream needs when either one of them has her for custodial time, and any other expenses (school, medical) will be split evenly," according to E! News.
Chyna, 31, who also shares son King Cairo with ex-boyfriend Tyga, recently revealed on "The Wendy Williams Show" that she will be starring in a new docu-series, "The Real Blac Chyna," on the summer.
When asked if Rob would be featured on the show, she replied: "I'm not too sure about that. I'll have to speak to him. 'Cause this is actually a secret until today."
Please fill in your e-mail so we can share with you our top stories!