Dream Kardashian Throws Dad Rob Kardashian an Adorable St. Patrick's Day Themed Birthday Party
Dream Kardashian is every parent's dream child. She recently "threw" her father Rob Kardashian a St. Patrick's Day themed birthday party and invited the best guests anyone could ask for.
Rob turned 32 on Sunday, but his adorable toddler would be with her mom Blac Chyna by then, so she decided to have an early celebration with dad, thanks to a little help from her aunt, Khloe Kardashian.
March Madness ☘️😈 pic.twitter.com/E9h5XxubjZ

— ROBERT KARDASHIAN (@robkardashian) March 17, 2018
PARTY DETAILS
Khloe took to her Instagram Story on Saturday to update followers about Dream's plan.
"Dreamy Dream wanted to throw her daddy a special birthday party before she goes to see her mommy. Her daddy's birthday is on Sunday (St. Patty's Day) but she got her cousins together to celebrate."
The "Keeping Up With the Kardashians" star then shared photos from the adorable birthday party that stayed on-theme with the St. Patrick's celebration.
There were clover-shaped decorations, a white-and-green cake, matching cupcakes, and green cutout letters that spell R-O-B.
Dream likewise matched the décor in a green Minnie Mouse t-shirt and grey pants. One picture shows the two-year-old trying to cut a piece from her father's cake.
Khloe further shared videos from the event, including one appearing to show Dream and her cousins running around and having fun on a miniature slide inside the house.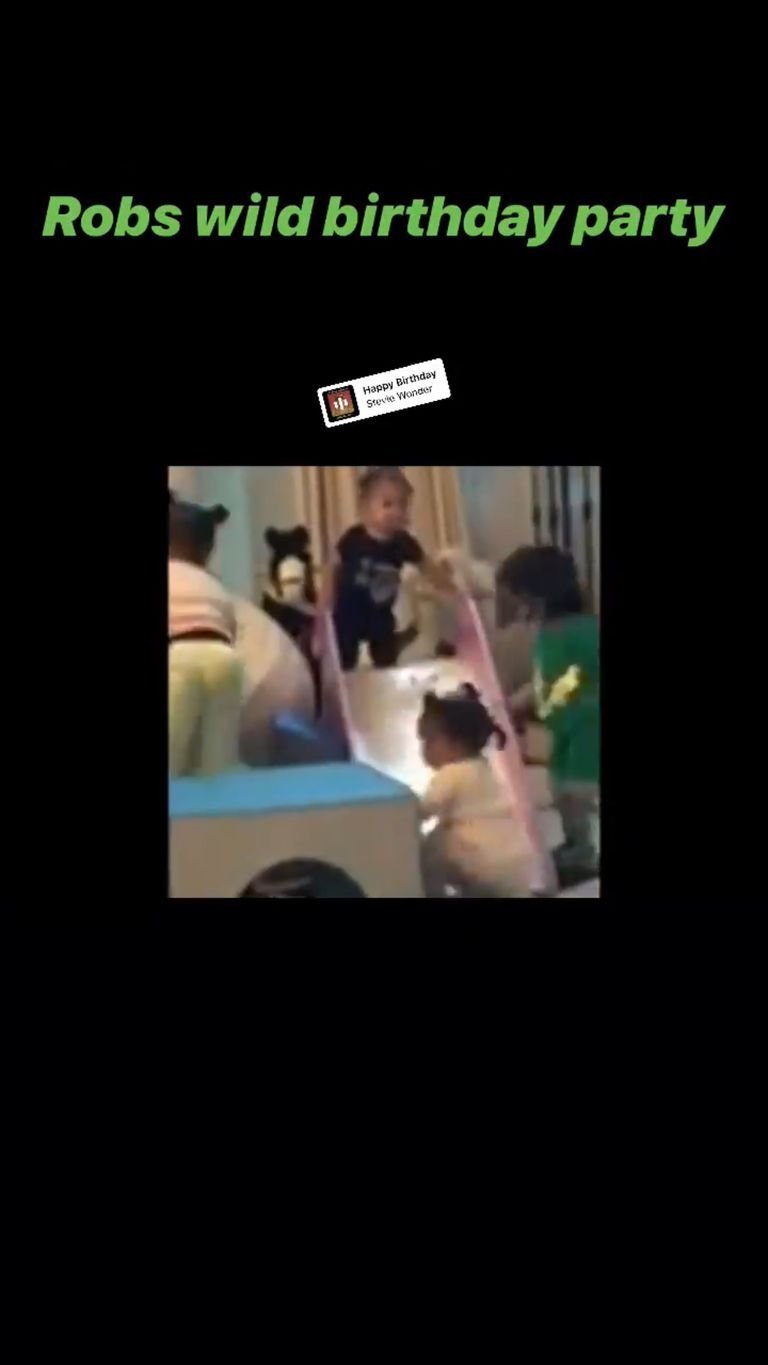 LITTLE PARTY PLANNER
The merry bash, according to Khloe, was all thanks to Dream, who she says is "great at throwing parties!
"Thank you Dreamy!" continued Khloe. "She picked out the decorations, created the invite list and everything. Get ready Rob for another party on Sunday."
SHUTTING DOWN RUMORS
For the most part, Rob keeps a low profile, but the "Arthur George" sock designer made an exception last month when he took to Twitter to debunk rumors of an existing custody battle with his ex-fiancée and Dream's mother, Chyna.
"Angela and I are both actively co-parenting, and there are no pending or active custody cases," Rob tweeted, referring to Chyna, whose birth name is Angela Renee White.
BLAC CHYNA AGREES WITH ROB
In a rare show of support, the former "Rob & Chyna" star shared his tweet and added:
"Robert and I [sic] only concern is what's in the best interest of our daughter that we both equally love. Additionally, Robert is a wonderful father to our Dreamy!"
The statement came after several reports claimed Rob involved his lawyers because Chyna allegedly left their daughter behind to go on vacation with another man in Hawaii.
Robert and I only concern is what's in the best interest of our daughter that we both equally love. Additionally, Robert is a wonderful father to our Dreamy! ☘️ https://t.co/zfIcETpriY

— Blac Chyna (@BLACCHYNA) February 26, 2019
DREAM COMES FIRST
Rob and Chyna's messy split played out in the media, and as early as two months ago, the former stripper filed revealing court documents to counter an existing lawsuit filed against her by Rob, but now it looks like both parties are putting aside all of that to focus on co-parenting their daughter.
Bling blaww burr 😁☁️❄️💙 pic.twitter.com/7rfcwOmw3o

— ROBERT KARDASHIAN (@robkardashian) January 19, 2019
For a thoughtful baby girl like Dream, only the best will do, and it's great to see both parents on board with that.