Rob Kardashian reportedly mad at Blac Chyna for leaving daughter behind to go on vacation
Rob Kardashian is said to be "mad" at his ex-fiancée, Blac Chyna, for jetting off on an island getaway when she was supposed to spend time with their daughter, Dream Kardashian.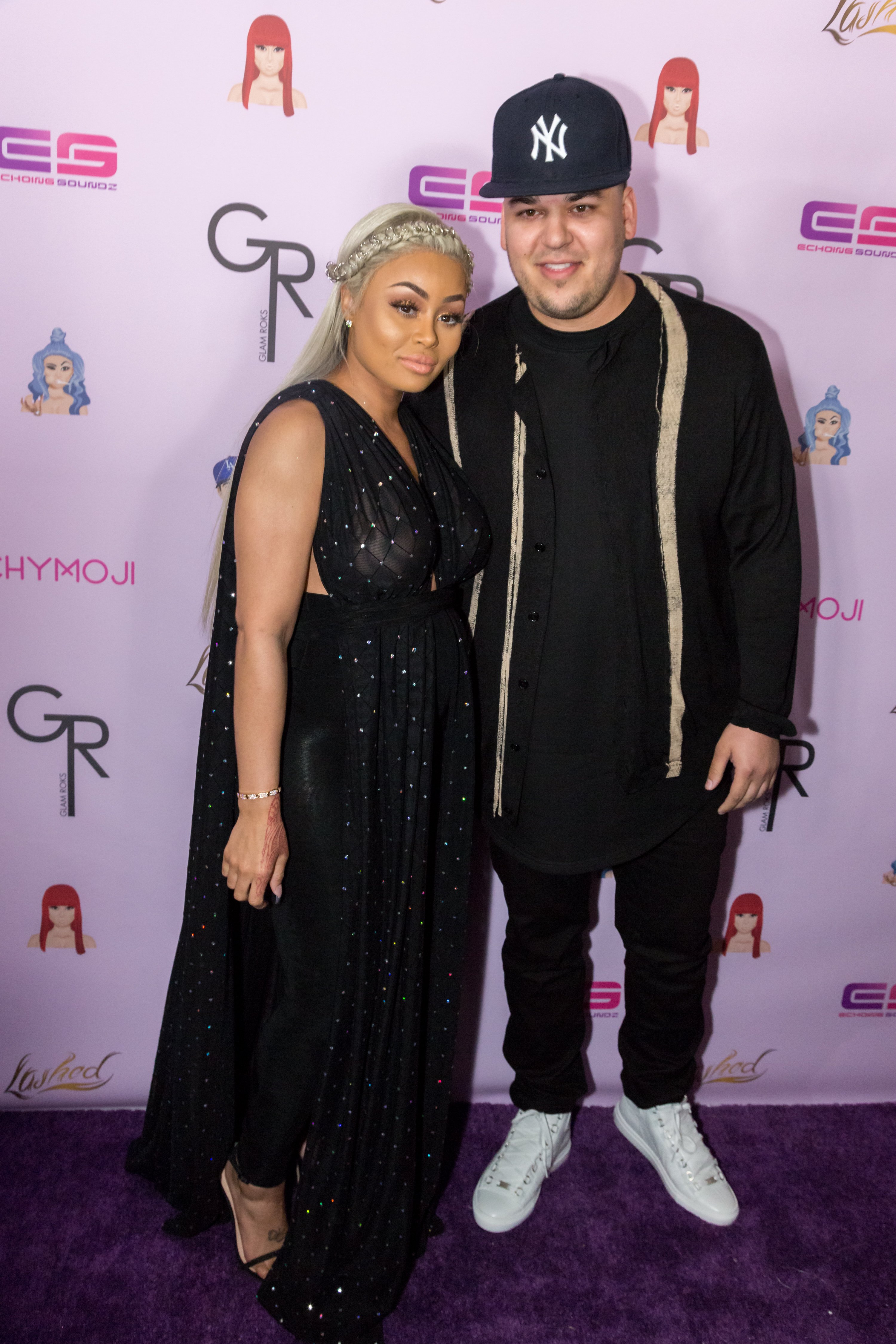 There's been a lot of back and forth between Rob and Chyna in the news lately, thanks to their tumultuous relationship and this latest report is not likely to make things any better.
According to TMZ, the "Keeping Up With The Kardashians" star was set to drop off Dream with Chyna on Saturday when he realized the former stripper was nowhere to be found.
Rob tried contacting Chyna and even reached out to her nanny and her team, hoping to get an update, all to no avail.
When he found out that the mother of his child had jetted off to Hawaii on vacation with her new boyfriend, Kid Buu, Rob was not exactly pleased.
THE REAL REASON HE'S ANGRY
The 31-year-old was reportedly angry "not because he had to care for their kid longer, but because she was missing crucial Mommy time."
Another insider told PEOPLE something similar, adding that Chyna had planned for Dream to stay with a nanny in LA while she was away with her new beau.
The insider added:
"Chyna planned on having Dream stay with a nanny in L.A. while she was in Hawaii. Rob is mad because if either parent is out of town, the other parent is supposed to have the option to keep Dream longer. Rob doesn't want Dream to stay alone with a nanny while Chyna parties in Hawaii. This is what he is mad about. She needs to tell him when she won't be in L.A. so Rob can keep Dream longer. Rob is getting his lawyer involved."
Blac Chyna Says Rob Kardashian Was Jealous She Was in Hawaii With Kid Buu https://t.co/jsFRg5Mm4u

— TMZ (@TMZ) January 29, 2019
TROUBLE IN PARADISE
Some hours after news of Rob's alleged anger broke, reports of a fight between Chyna, 30, and Kid Buu, emerged.
The younger artist had previously posted explicit videos of himself and Chyna, including one of her twerking against his groin, but things apparently turned ugly later.
The incident was confirmed late Monday, and a source revealed that officers and paramedics were called to the scene, "but in the end, no one was arrested or taken to the hospital."
Rob Kardashian and Tyga better get their lawyers to court tomorrow and demand temporary SOLE custody of their children!!!! https://t.co/usARCP03Vb #BlacChyna

— Perez (@ThePerezHilton) January 29, 2019
CHILD NEGLECT CLAIMS
These troubling reports come on the heels of growing speculations surrounding Chyna's parenting abilities.
The police visited her LA home about a week ago after an anonymous caller claimed Chyna was drunk and unable to care for her daughter.
On getting to the house, officers found out that the model was not drunk and that her children (she also has a six-year-old son, King Cairo, with an ex, Tyga.) were adequately cared for.
CPS has long been a weapon to use against Black moms. Jokes about getting kids taken arent funny. CPS kidnaps Black & Brown kids on the daily. If Blac Chyna wasnt famous these cops could have taken her babies & justified it with these false allegations
https://t.co/ixTEroUcEB

— 🖤 Nonbinary Strap 🖤 (@sincerely_rican) January 21, 2019
LEGAL BATTLES
Less than two weeks ago, Chyna, real name Angela White, was attempting to Rob's words to challenge his claim that she physically abused him and should pay $500,000 in damages.
In November, the reality star also filed documents asking the court to modify his child support payments and suggesting that Chyna pay him $2,864 for his 50/50 custody of Dream.
Details on Rob Kardashian's Strategy on Lowering His $20k Child Support For Blac Chyna By Claiming Broke; How Chyna Wants Him to Keep Paying Even With 50/50 Custody (Photos) https://t.co/Rgc6NxBqt9 via @JeandraLeBeauf pic.twitter.com/vRpNXvLTM6

— Robert Littal BSO (@BSO) November 13, 2018
These latest developments are not likely to make things better between the unfriendly exes, but Chyna's team is yet to make any comment.