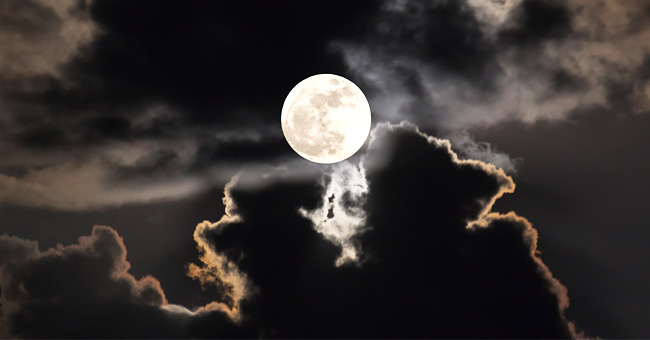 Shutterstock.com
Lunar Phenomenon: Rare Harvest Moon Will Appear This Friday the 13th
In a rare occurrence in the United States, the Harvest Moon will appear across the sky on Friday the 13th.
For those of you counting down for a well-deserved weekend break, Friday, just got even better. According to The Old Farmer's Almanac, the Harvest Moon will appear in the night's sky from Friday the 13th to reach it's peak in the early morning on Saturday.
Unlike typical full moons, which rise about 50 minutes later each night, the Harvest Moon is unique because it rises 30 minutes later each day.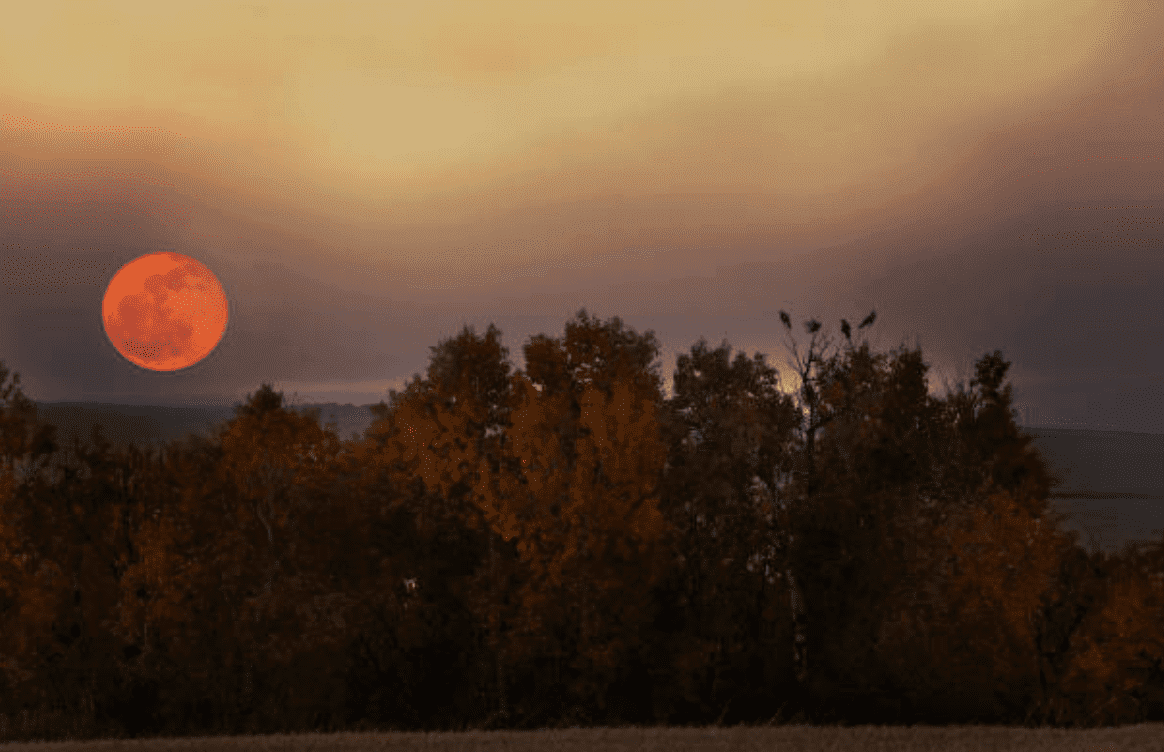 Harvest Moon in Autumn rising over trees in a forest | Source: Getty Images
This will give a great start to any fall barbeque or camping plans that you might have for the weekend, because the moon will rise shortly after sunset. For several days the moonlight will be perfectly circular in the evenings and brighten up the sky a little longer than usual.
It is reported, the moonlight was traditionally a big advantage for famers, who preparing their summer crops because brightness of the night's sky allowed them to work on their harvest into the early evenings. Hence the name, Harvest Moon.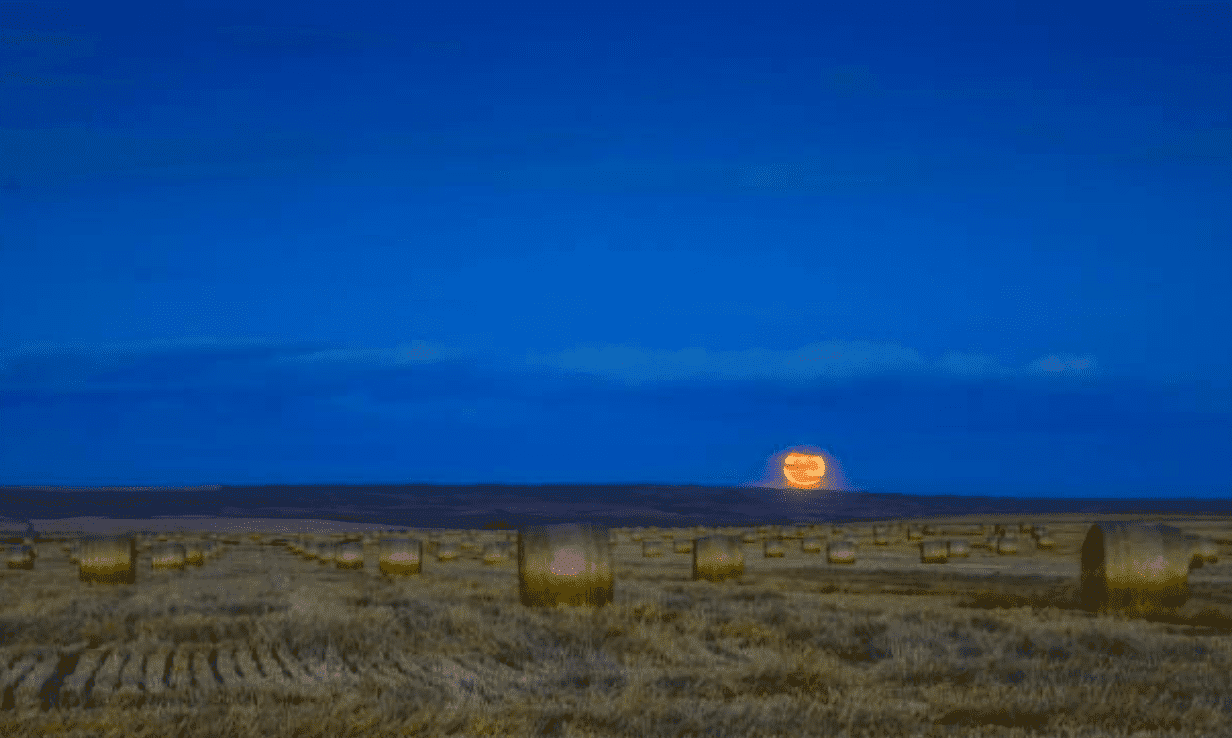 Harvest Moon above hay bales on a farm on September 24, 2018, in Alberta, Canada | Source: Getty Images
News Week reports, the Harvest Moon will appear on September 14 at 12:33 a.m. for people living in the Eastern Time Zone.
In a rare occurrence, for people in the United States, the Harvest Moon will appear in full effect on Friday 13th, September. It is indicated that the last time a Harvest Moon fell on Friday the 13th was in October 2000.
So make a date with the moon this Friday because the next Harvest Moon to fall on Friday the 13th, will be in 20 years, on August 13, 2049.
The Harvest Moon and Friday the 13th all occuring in one night might be a bit too much of coincidence for the superstitious type.
However, according to National Geographic, the fear of this date is more cultural and religious than there is any truth to the bad omens surrounding Friday the 13th.
Please fill in your e-mail so we can share with you our top stories!