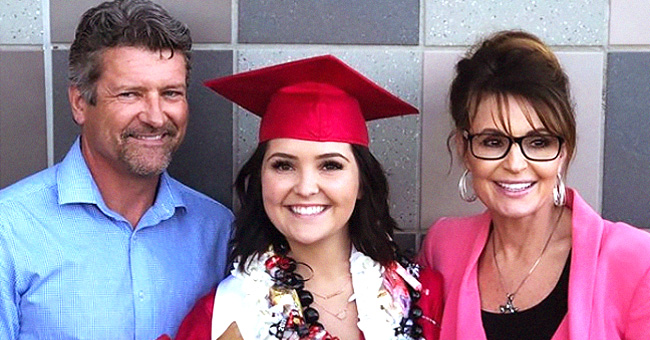 instagram.com/sarahpalin97
Former Alaska Gov. Sarah Palin & Todd Reportedly Faced Divorce Rumors before Their Real Split
Sarah Palin and Todd Palin's 31-year-marriage was heavily plagued with rumors years before their actual split according to numerous reports.
In a shocking revelation, former Alaska governor Sarah Palin and husband Todd Palin called it quits after 31 long years together.
However, as surprising as that might sound, reports show that talk of divorce has been plaguing their union for a long time.
THE $20 MILLION DIVORCE SETTLEMENT NEWS
Sarah and Todd were faced with divorce rumors in 2010 when the former governor stumbled upon a tabloid headline about a $20 million divorce settlement.
Speaking to PEOPLE about the rumors, Sarah denied all divorce news and revealed how she reacted to the information. She recalled, "I call Todd on the cell phone [from the grocery checkout], and I say, 'Todd, you won't believe this cover!' And he says, 'Twenty million? Write me a check,' " she said then. "He's good about laughing some of that stuff off."
Still, the press didn't back down, and this was mostly because of their daughter's ex-fiancé, Levi Johnston.
ALLEGED EXTRA-MARITAL AFFAIRS
Another occurrence happened in 2009 when some Alaskan sites reported that Sarah and Todd had extramarital affairs and wanted to go their separate ways.
It also claimed that Sarah was leaving Todd and moving to Montana with her kids. This time, however, it was Sarah's rep who shot down the rumors saying:
"No divorce. No affairs. Nothing! All lies and fabrications."
THE COSTLY JOKE ABOUT A DIVORCE
As revealed by HuffPost, Sarah once joked about her marriage going down in shambles in a leaked email. This came to light when state officials released 17,000 records in 2012.
Among the leaked information was an email Sarah sent to her aide Frank Bailey, which read:
"So speaking of... If we, er, when we get a divorce, does that quell 'conflict of interest' accusations about BP?"
BP refers to her husband's project on the British oil company, North Pipeline. However, the Slate claims that Sarah was joking as she copied her husband in the email.
All of these rumors seemed to be pointing to the truth of a failing marriage as Todd filed for divorce on September 6, his 55th birthday.
According to a copy of the divorce complaint obtained by PEOPLE, Todd cited "incompatibility of temperament between both parties" as a reason for them finding it impossible to live as wife and husband.
Sarah and Todd eloped and got married in 1988, and they have five lovely children: Track CJ, Bristol Sheeran Marie, Willow Bianca Faye, Piper Indy Grace, and Trig Paxson Van.
Please fill in your e-mail so we can share with you our top stories!