How California Wildfires and Hurricane Irma Affected Celebrities' Homes
As the east coast recovers from the heavy winds and flooding caused by Hurricane Dorian, we're looking back at the celebrities who were affected around this time last year from similar disasters. 
Earlier this month, Hurricane Dorian devastated the Bahamas as a category five storm. Up till now, the death toll is still unclear, but reports have put the count at over 50. 
Luckily, Floridians were spared from the worst of things as Dorian settled down into a category 3 and then a category 1 storm as it skirted the east coast shores. 
#HurricaneDorian: Official death toll climbs to 50, but number expected to rise significantly https://t.co/ZnLQJOjdVV pic.twitter.com/m2hbGeZePh

— ActionNewsJax (@ActionNewsJax) September 10, 2019
In 2017, people weren't as fortunate when Hurricane Irma made its way through the Caribbean and then to Florida. Celebrities affected included Donald Trump, Richard Branson, and others. 
President Donald Trump
Trump's St. Martin property reportedly "suffered serious damage" according to French officials in the location. However, a deeper look showed that his property fared well compared to most others on the island.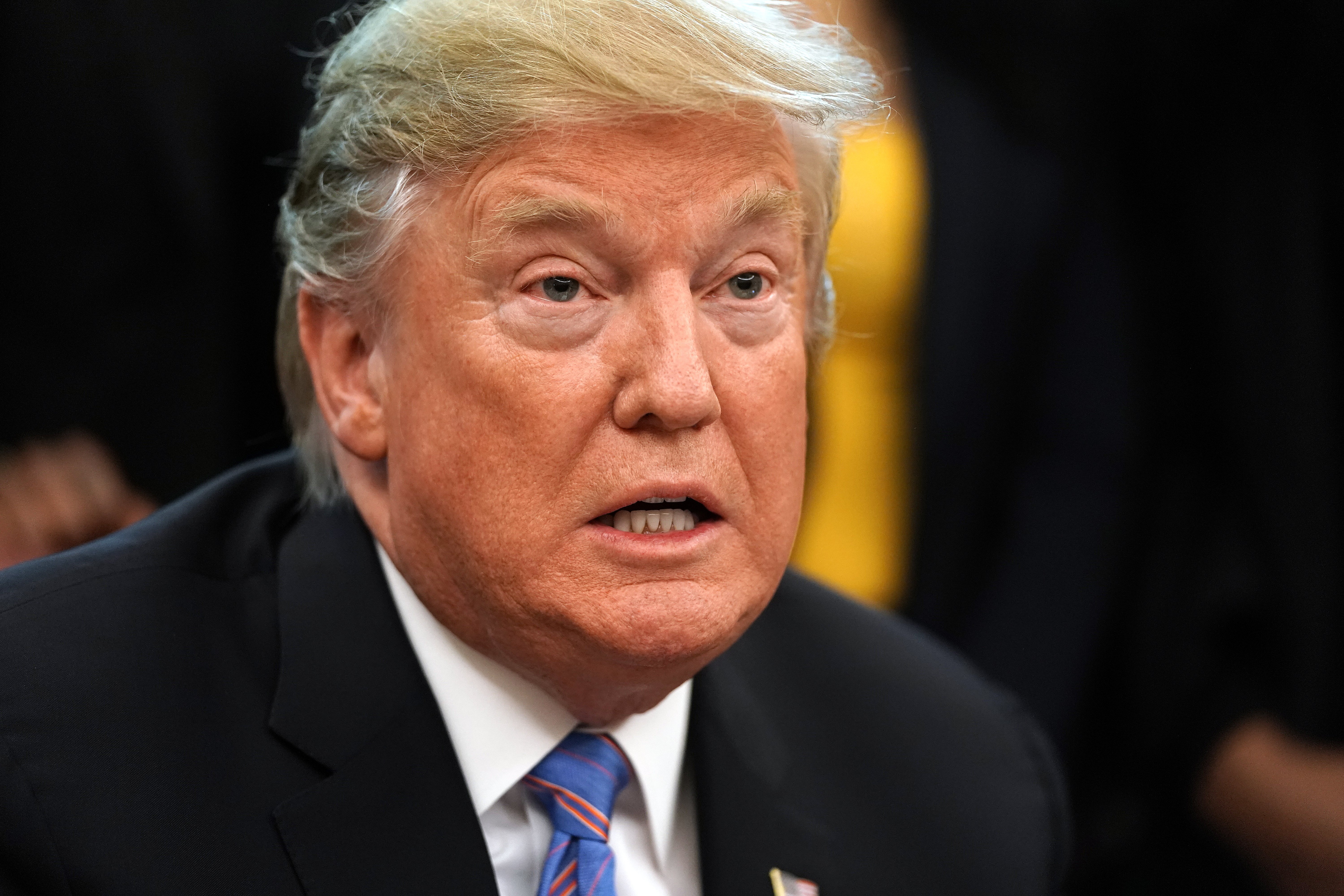 Roman Abrahamovic 
The Chelsea Football Club owner did not give news about his Saint Barts property, but it was in an area which, after Irma passed through, was said to have trees uprooted and houses flattened. 
Richard Branson
The Virgin Atlantic airline owner had an island in the Caribbean that perfectly lined up with Irma's path. He was present when the hurricane passed through, taking cover in a wine cellar at the time. 
According to Press Room, Branson said that his doors and windows flew over 40 feet from his home and described the place as being "completely and utterly devastated." 
I haven't had a sleepover quite like this since I was a kid. Wonderful team here on Necker all well https://t.co/tF84SPx7aB #Irma pic.twitter.com/DnnfUaeXhd

— Richard Branson (@richardbranson) September 6, 2017
Bruce Willis
Celebrities from whom no reports have come in but who had properties in Irma's path included Bruce Willis, who owns a mansion in the Turks and Caicos. 
Johnny Depp
Johnny Depp also has his own island lying in the Bahamas. If it wasn't destroyed in 2017, it may have taken a beating earlier this month. Of course, an island can't be destroyed but the trees may have gotten stripped.
Keith Richards
Keith Richards, the Rolling Stones guitarist, also has a Turks and Caicos property at the Parrot Cay resort. Luckily, the area did not fare too badly and over six months was restored to its previous luxury. 
Eddie Murphy
Eddie Murphy is another island owner whose Bahamanian land Rooster Clay lay in the path of Hurricane Irma. It's unclear what happened to the $15 million property. 
From sea to land, the disasters continued into 2018 when Californian wildfires ravaged large areas of the state. Some celebrity homes were spared, while others crumbled. 
Gerard Butler
Butler, 49, was among those who followed orders and evacuated his Malibu home when the fires began. When he returned home, his house was all but completely gone. 
The "300" star took a selfie in front of what appeared to be only steel, but in his caption, he focused on the work the firefighters did and requested support from fans.
Robin Thicke
"Blurred Lines" singer Robin Thicke also had a home in Malibu, and following the fires, it's still unclear exactly to what extent they were damaged. 
However, Thicke's partner April Love Geary shared a gloomy picture of a huge cloud of smoke and said in the caption, "Our house is somewhere in there." 
Neil Young
Canadian singer and songwriter Neil Young let fans know that his home was destroyed by the fires on his website. He also took time to criticize Trump for the president's tweet about "gross mismanagement" by Californians. 
This was Young's second time losing his home following a 1978 Malibu firestorm. Considering he focused on politics, it's clear that his priority wasn't just his luxurious home.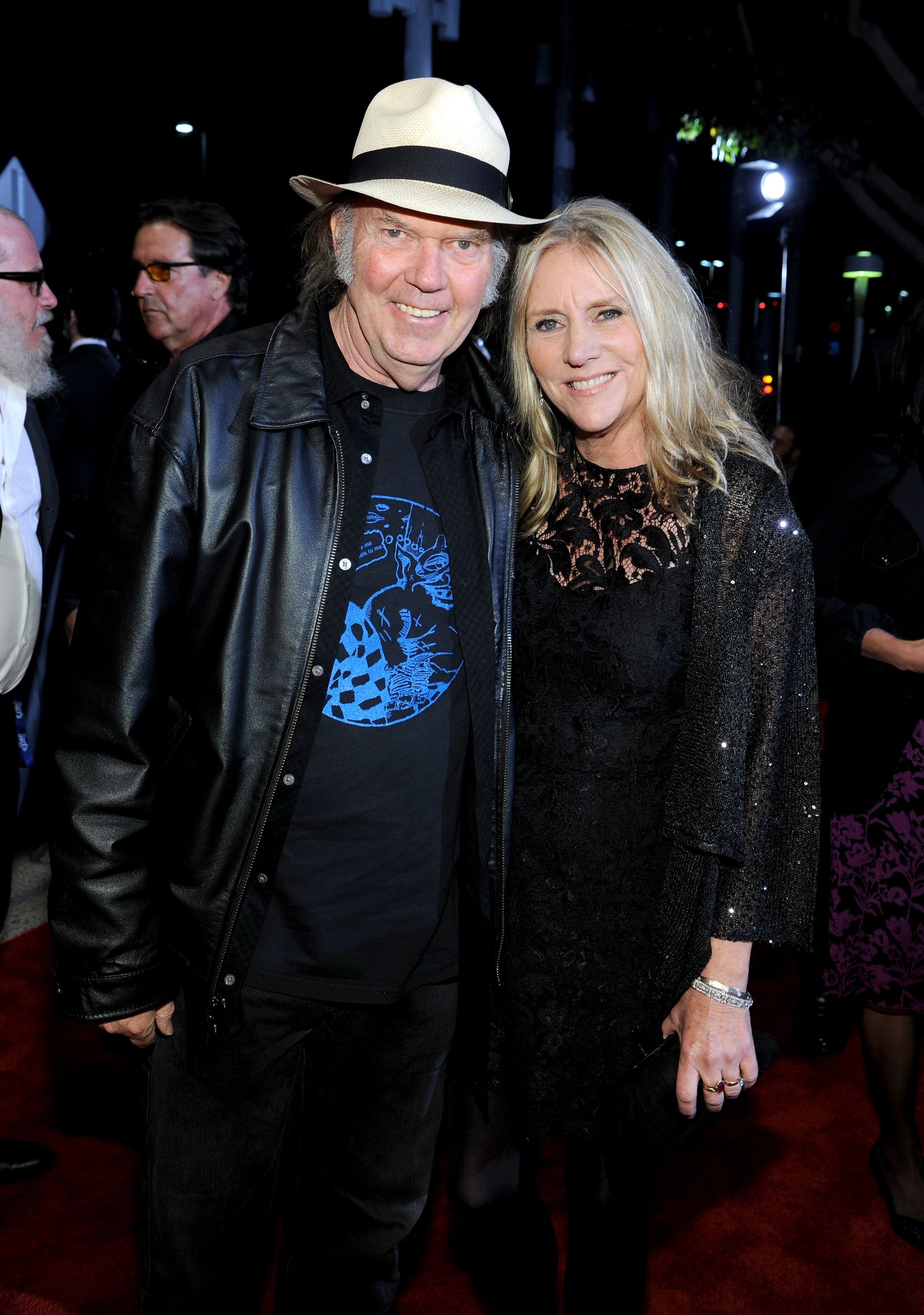 Orlando Bloom
"Pirates of the Caribbean" star Orlando Bloom showed us one of the more intense looks at the storm when he posted a shot of his street which was heavily tinted by the bright orange of a raging fire.
The photo was taken two hours before posting, and Bloom's focus at the time was on the "safety of all [his] malibu fam." He also said thanks to the firefighters working in such conditions. 
Miley Cyrus
"Wrecking Ball" singer Miley Cyrus was engaged to ex-husband Chris Hemsworth at the time when California's wildfires hit them. They evacuated together along with their pets. 
In a tweet, Cyrus said that her "house no longer stands" but she'll always have the memories. She encouraged her followers to donate to the firefights and sheriff's department in the area. 
Completely devestated by the fires affecting my community. I am one of the lucky ones. My animals and LOVE OF MY LIFE made it out safely & that's all that matters right now. My house no longer stands but the memories shared with family & friends stand strong. I am grateful for

— Miley Ray Cyrus (@MileyCyrus) November 12, 2018
Hurricane Dorian
As the season continues, Floridians so far have managed to avoid the brunt of the summer's biggest storm so far. However, three people reportedly died in events related to Dorian. 
One man passed away as he was putting up plywood on his windows. David Bradley, 68, fell to his death from three stories up his beachside condominium.
Crews in the Bahamas keep finding more bodies. The official Hurricane Dorian death toll is rising more slowly. https://t.co/ziDcD7ZMRu

— The Washington Post (@washingtonpost) September 10, 2019
Joseph Waldon, 55, also became a victim of Dorian when he fell while trimming some tree limbs in the wake of strong winds from Dorian which might have caused them to damage his home. 
Another man passed away when he arrived at an emergency shelter where he planned to wait out the hurricane. As to why or how he died, it's unclear. Our hearts go out to all the victims.