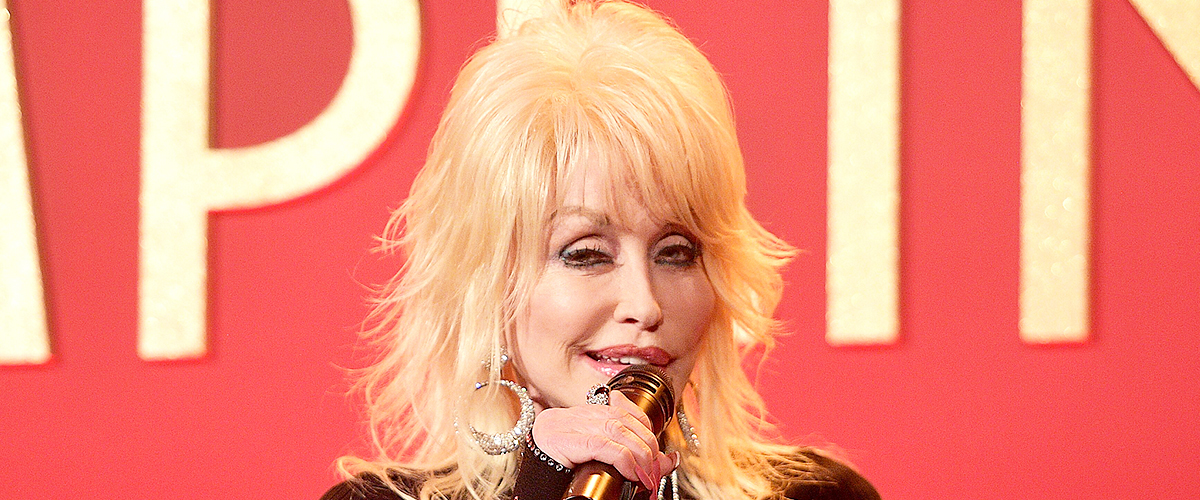 Getty Images
Inspiring Story of Dolly Parton's '9 to 5' That Became an Anthem
Dolly Parton is one of the most successful female singers in recent history. She has won dozens of awards and has sold millions of records. One of her most famous songs is "9 to 5."
The song, written and performed by Dolly for the 1980 comedy film of the same name, became an anthem for office workers in the US and garnered her an Oscar nomination and four Grammy nominations.
"9 to 5" the song
Dolly won two of those four Grammys: Best Country Song and Best Country Vocal Performance - Female.
In an interview with Harry Connick Jr., the singer revealed that the sound produced by her fingernails helped inspire her to write the song.
One of the reasons people loved "9 to 5" so much was how related it made them feel. Dolly focused on the daily routine most workers have before going to work, their desire to receive credit, their ambitions to get promoted or get a raise, and so on.
"Workin' 9 to 5, what a way to make a livin'

Barely gettin' by, it's all takin' and no givin'

They just use your mind and you never get the credit

It's enough to drive you crazy if you let it," sings Dolly in the chorus.
The music video
If the song itself was not relatable enough, the video clip that followed it was the cherry on top.
It portrayed several people walking fast to make it to their jobs on time, a woman running and waving at the bus driver, so they wait for her, and many people looking at their watches to check if they are late.
Apart from that, they chose some scenes of the film "9 to 5" to make it even better, including where Dolly's boss stares at her breasts and when he ends up tied in his office with the string of his phone.
"9 to 5" the movie
The film, which was Dolly's debut on the big screen, had Jane Fonda, Lily Tomlin, and Dabney Coleman as the principal members of the cast. It is often considered one of the most female-empowering comedies in the 80s.
It was so popular that a TV series with the same name was created and ran for five seasons. Apart from that, a musical version of the film was produced and debuted on Broadway in April 2009.
It was based on a real-life organization
As Billboard reported, Dolly wrote the song while working on the film to pass the time on set. Even if it wasn't surprising enough, the movie "9 to 5" was based on the experience of Karen Nussbaum, a friend of Jane Fonda.
In the early 70s, Karen worked as an office worker at a university. In her words, it was the type of job where "you were just not seen."
She felt like part of the wallpaper, and even the students would make fun of her job. Karen and a group of friends got together to talk about their frustrating jobs and show support to each other, and eventually created an organization called 9 to 5.
Jane, who knew Karen through the antiwar movement, heard about her story and moved the strings so that a film addressing three fed-up working women was produced – "9 to 5."
Karen's thoughts on "9 to 5" the song
Speaking about the song, Karen considers that it is brilliant:
"It starts with pride: 'Pour myself a cup of ambition.' It goes to grievances: 'Barely getting by.' It then goes to class conflict: 'You're just a step on the bossman's ladder.' And then it ends with collective power: 'In the same boat with a lot of your friends.'"
At the moment, the film "9 to 5" is number 74 on the American Film Institute list of "100 Funniest Movies." Apart from that, the song ranked 78 on the American Film Institute list of "100 years, 100 songs."
Dolly, who is 73 years old nowadays, is still linked to the entertainment industry. The last project she has worked so far was "Dolly Parton's Heartstrings," a Netflix upcoming series.
Apart from that, Dolly will join Reba McEntire and Carrie Underwood on November 13 to host this year's CMA Awards, taking the place of Brad Paisley.
Please fill in your e-mail so we can share with you our top stories!