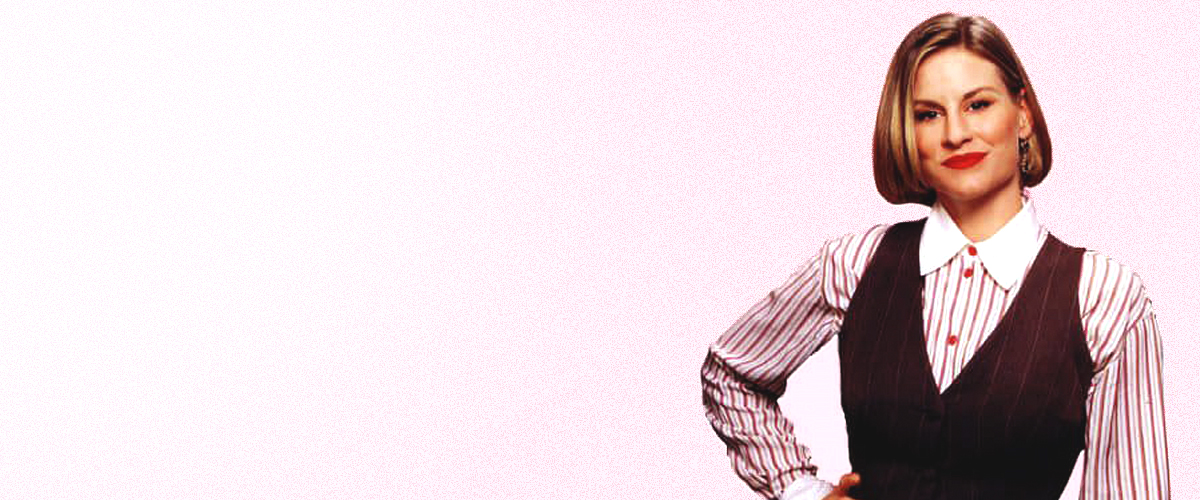 facebook.com/Devon R. Olson
Inside the Life of 'The Nanny' Star Lauren Lane Who Stopped Acting for Nearly Two Decades

Lauren Lane was the perfect friendly neighbor on "The Nanny," but in real life, her longterm passion lay more in public service duties. Here what she's been up to for the past few years.
Best known for her role as C.C. Babcock on "The Nanny," Lauren Lane was the pompous blonde that added even more wit and humor to the beloved 90s sitcom.
Early life
Lane was born on February 2 in Oklahoma but grew up in the state of Texas. She reportedly attended the Lama High School and then went to the University of Texas where she graduated with a Fine Arts degree.
Later on, she got advanced education at the American Conservatory Theatre in San Francisco. She was married once to David Wilkins from 1998 to 2009.
For a short while in 2013, Lane taught at the Carnegie Mellon University. She then went on to lecture at the Acting Faculty at Texas State University.
Career
Lane's debut film was 1984's "Interface" where she played Amy Witherspoon. Two years later, she played Dana in the crime and drama television movie "Positive I.D."
The first series role Lane landed was 1991's "Hunter" where she played Sergeant Chris Novak. That same year, she also had a part in the show "L.A. Law."
The actress went on to appear once in a few other series including "Crime & Punishment" and "South Beach," both in 1993. In 1995 she was in "Burke's Law" and then in "Duckman: Private Dick" in 1996.
'The Nanny'
From 1993 to 1999, Lane starred alongside Fran Drescher on the hit comedy sitcom, "The Nanny." As Babcock, Lane cared little for the main star Fran, though she did have a thing for the butler of the house, Niles.
The cast of "The Nanny" held a few reunions over the years, including the one below in which the cast came together for the premiere of Renee Taylor's "My Life on a Diet" in Beverly Hills back in April.
Personal life
Details about Lane's divorce from Wilkins are unknown. However, they held their wedding in Oklahoma city and out of their marriage came one daughter, Kate Wilkins, born on February 23, 1998.
Current work
After "The Nanny" ended, Lane only appeared in three more projects in the three years immediately after. However, she recently took on a role following 18 years of being out of the entertainment industry.
Released in June, "Dress Code" is a short comedy-drama that follows an introvert named Dani who changes up her look in hopes of gaining attention.
Lane played Sylo in the short film which has a runtime of just nine minutes. On her twitter, Lane listed her roles as "mom, actress, [and] professor." We hope to see her in future screenwork.
Theatre work
Lane is not just a screen actress, she's also starred in theatre productions including "Judevine," "Dinner with Friends," "Harvey," and 2011's "God of Carnage."
In the last, Lane played Veronica, a mother like herself who Lane says "has great integrity." She relates to her character in that she feels her children's pain and thus understand how her character should also feel.
'Nanny' stars
Everyone seems to have gone their separate ways since "The Nanny." Charles Shaughnessy, who played Maxwell Sheffield, moved on to making guest appearances on various shows including "Happily Divorced" which starred Drescher.
As for Drescher, she was on the show "Happily Divorced" for two years before that ended as well. She's also done a number of voice-overs thanks to her distinct voice. She worked on all three movies of the "Hotel Transylvania" franchise.
Daniel Davis, who played British butler Niles — but he's not actually British — got a role in 2006's "The Prestage" and then on an "Ugly Betty" episodes before retreating to theatre.
The Kids
Madeline Zima, who played Gracie Sheffield, led the way in the industry by appearing on Showtime's "Californication" from 2007 to 2011. On her IMDb, she has several films in post-production.
Benjamin Salisbury also stole off into the night since he starred as Brighton Sheffield on "The Nanny. He appeared in five projects since the show, his latest being 2006's "On the Brink."
Nicholle Tom has perhaps been the most consistent since leaving "The Nanny." She has a string of guest appearances on several shows, television movies, and shorts.
Please fill in your e-mail so we can share with you our top stories!