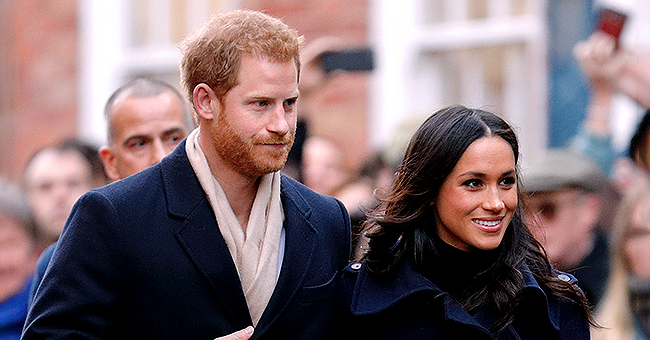 GettyImages
Suicide Prevention Day: Meghan Markle & Prince Harry Share Encouraging Post for Anyone Suffering
The Duke and Duchess of Sussex displayed great passion as they took to social media to share a heartfelt message with the public as regards suicide prevention.
Yesterday September 10 was a day set aside all over the world to create public awareness about suicide prevention. Prince Harry and Meghan Markle roused the internet after they publicly addressed a sweet message to people with suicidal ideation.
The post is a photo of the back view of two unknown people. There is nothing extraordinary about the snap except that it sends a message of unconditional support. The simplicity, however, makes the lengthy caption the center of attention.
A paragraph of the public note reads.
"This World Suicide Prevention Day, we would like to spread the available support far and wide to ensure that no-one goes through a crisis alone."
The other half of the caption has the couple sharing links to accounts of organizations or projects ready to help any suicidal person. They wrote:
"Please use or share the below accounts today, or on any given day, to a friend, colleague or even a complete stranger, that may be suffering - because wherever you are, you are not alone."
Some of these include links to "Shout," the crisis text line Prince William works closely with, "SAVE," "Samaritans," "the Jed Foundation," and "Childline."
Netizens have now come forward to laud the couple's approach to helping prevent suicidal crises. Just hours old, the post has amassed over 150,000 likes as well as over a thousand comments.
The Duke and Duchess of Sussex received praise from far and wide as people took to the comments section to leave touching compliments for the couple. One wrote:
"As a person who has hit crisis point three times in five years, this is so important!"
Another said:
"This is such a compassionate call to care about all of us who sometimes need a shoulder!"
Their compassionate move using their world-famous Instagram platform is, admittedly thoughtful and laudable!
Please fill in your e-mail so we can share with you our top stories!