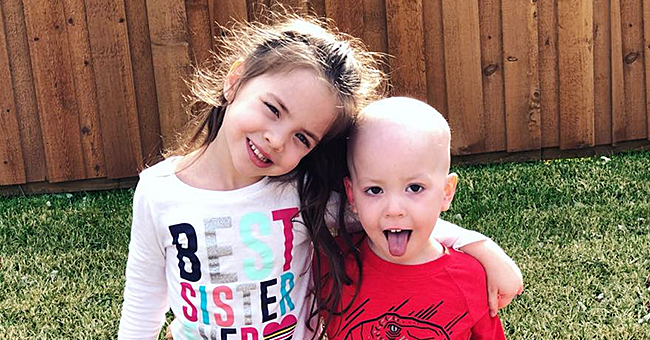 facebook.com/beatitlikebeckett
Texas Mom Kaitlin Burge's Pic of Son Beckett Who Has Leukemia Shows How Cancer Affects Whole Family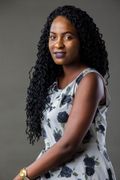 A mother's raw and heartbreaking photo of her son battling leukemia has shown the world how childhood cancer affects the entire family.
Kaitlin Burge from Texas has shown the world the ugly side of childhood cancer, and how it affects not only the finances of the family but also the personal lives of its members.
Kaitlin, whose son Beckett battles leukemia, took to Facebook last week to share a raw photo of her son battling childhood cancer.
As reported by PEOPLE, the tear-jerking photo showed Beckett leaning over the toilet to throw up while his sister patted him on the back.
Kaitlin explained in the caption of the photo that while most people focus on the financial and medical struggles of childhood cancer, the challenges siblings of the sick child face are rarely talked about.
Telling her story, she wrote:
"My two kids, 15 months apart, went from playing in school and at home together to sitting in a cold hospital room together. My, then 4 year-year-old watched her brother go from an ambulance to the ICU. She watched a dozen doctors throw a mask over his face, poke and prod him with needles, pump a dozen medications through his body, all while he laid there helplessly. "
She recalled that when Beckett was released from the hospital, his sister watched her once-energetic brother spend most of his days struggling with pain.
She couldn't understand why they couldn't go to the park anymore or play games they used to before. For her, his doctor's appointments were just another activity that she was excluded from.
Explaining why they exposed Beckett's sister to all that was happening, Kaitlin wrote that children need support and togetherness. She advised that kids should not be separated from people who are ill.
She ended the post praising the bond between the siblings despite the hurdles leukemia brought their way.
"She supported him, and she took care of him, regardless of the situation. To this day, they are closer. She always takes care of him. Vomiting between play sessions waking up to throw up. Standing by her brother's side and rubbing his back while he gets sick, she concluded."
As revealed by Fox News, Kaitlin got to know of her son's diagnosis in April 2018 after his daycare called her to come pick him from school as he was running a fever.
Beckett was initially diagnosed with an ear infection and given antibiotics, but when his fever got worse, he was transferred to a children's hospital.
That was when the pediatrician told her that he had a white blood cell count of 150,000 and was suffering from leukemia.
As garnered from the family's GoFundMe page, Beckett's treatment is expected to last three years. Out of the $20,000 goal, $13, 750 has been met.
Kaitlin is hopeful about her son winning the war against cancer, and so are we. Our prayers are with the Burge family.
Please fill in your e-mail so we can share with you our top stories!