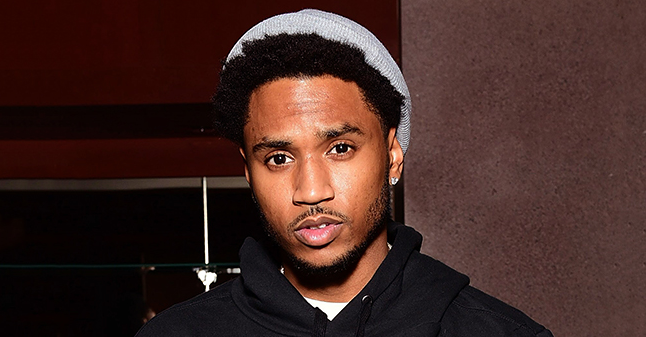 Getty Images
'Bottoms up' Singer Trey Songz' Assault Accuser Dismisses All Claims against Him a Year Later

A year later, the woman who sued Trey Songz for violating her at an NBA All-Star weekend bash has dismissed all the charges.
The year before, Songz was prosecuted by a woman named Andrea Buera. The latest update regarding the case came as a shock to its followers.
Recently, Andrea Buera notified the court that she had discarded the allegations toward Tremaine Neverson, alias Trey Songz, according to the court filings acquired by The Blast.
Buera dropped the charges with prejudice, which means that it can not be reissued. She accused the "Bottoms Up" crooner of physically attacking her at a caucus in the Hollywood Hills during last year's NBA All-Star Weekend.
He was furious with her for talking to one of his buddies, which led to the brouhaha, as reported by TSR.
While a formidable attorney, Shawn Holley, represented Songz, the case went for a long time, adding up to a year. Songz formally requested that the case be dropped out, asserting for self-defense.
The singer emphasized that he was not guilty of any hurt experienced by Andrea Buera, the lady who sued him. Songz has always denied the accusations and
said
:
"For weeks my lawyers & Mgmt have asked me not to comment on this and I initially agreed but this morning I feel that my fam, the women that raised me, my friends & fans especially the youth need to hear from me. I am being lied on and falsely accused for someone's personal gain."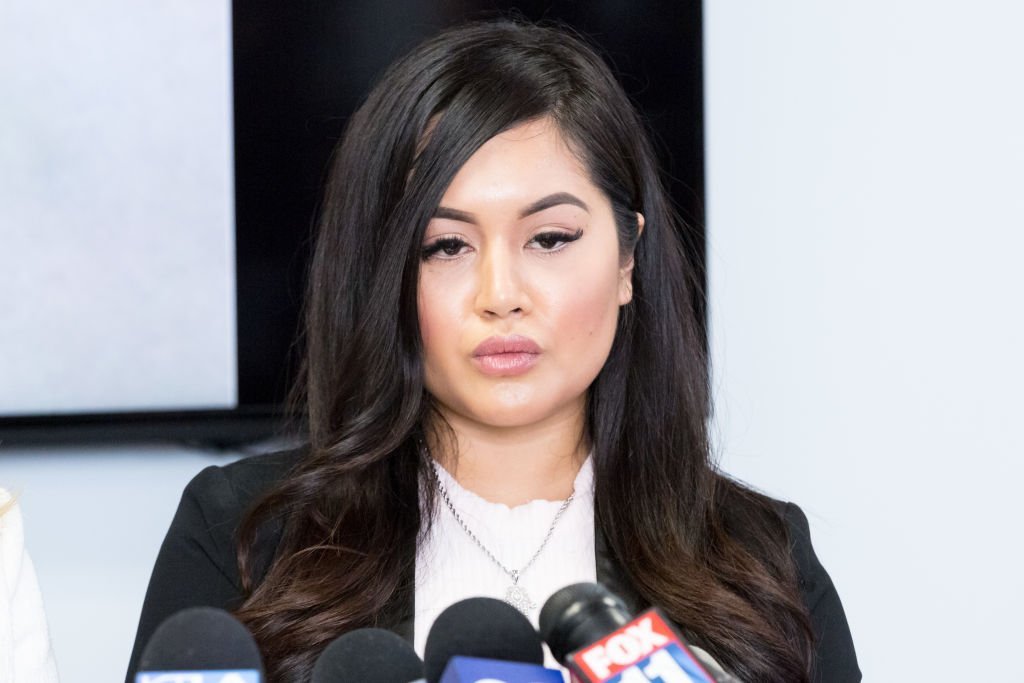 Andrea Buera, who is accusing Trey Songz of assaulting her, speaks during a press conference with her attorney Lisa Bloom at The Bloom Firm | Photo: Getty Images
In her lawsuit, she stated that the two had met in Vegas back in 2015 and had a causal relationship, as published by COMPLEX.
On that night, she alleged that the father of one had come up to her at the party when she was speaking to some other singer called Chisanity. He was said to have become angry and began to follow her all over the party.
She accused him of violently assaulting her although she kept pleading with him to quit and release her. Buera said he hit her repeatedly, causing her to crash into a parked car. Buera said that the only possible explanation the onslaught ceased was because the bodyguard interceded.
Please fill in your e-mail so we can share with you our top stories!