First Lady Melania Trump Is Elegant in Black Dress at 9/11 Memorial Ceremonies after Coat Criticism
Melania Trump redeemed her reputation in a chic black dress at the 9/11 memorial ceremony after she was heavily criticized for her coat. 
Yesterday marked the 18th anniversary of the devastating 9/11 attack on the United States of America and President Donald Trump, and First Lady Melania paid their respects.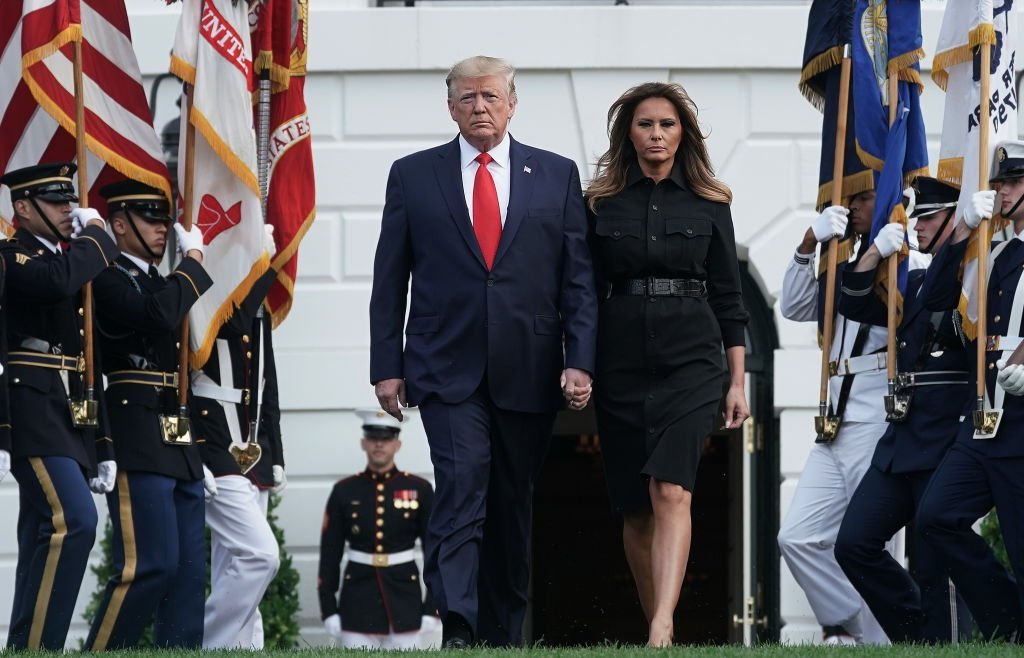 To commemorate the day, the first family gathered on the White House's South Lawn, alongside members of the executive branch for a moment of silence, before heading to the Pentagon for a memorial ceremony.
While the day was somber, Melania brought a spark of elegance to the ceremony with her dashing outfit.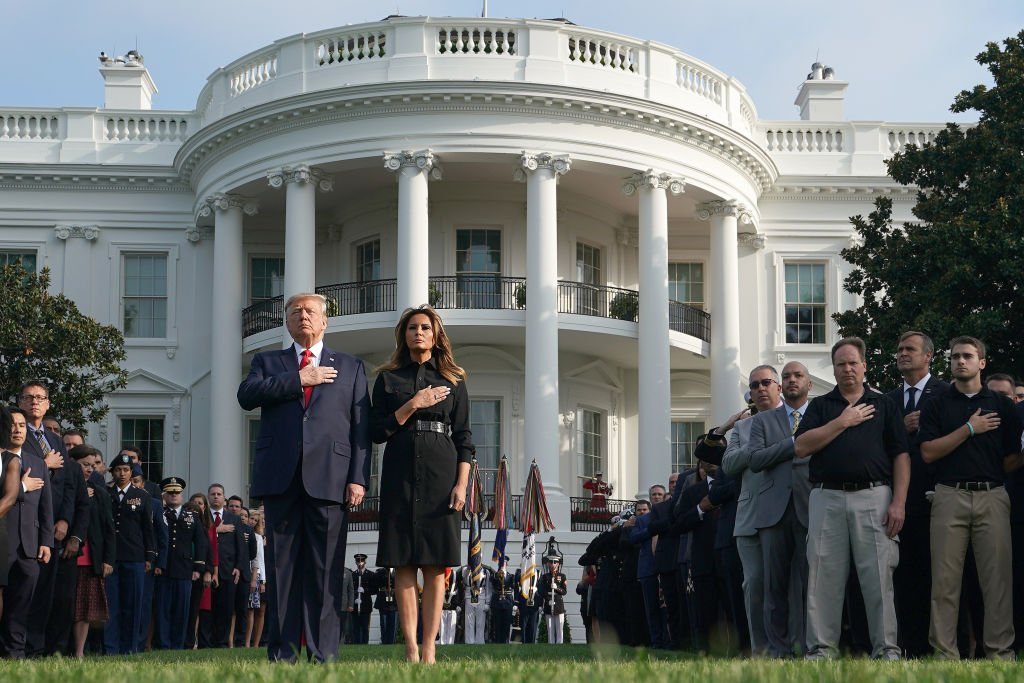 The first lady donned a black knee-length buttoned-down shirt dress by Ralph Lauren and paired with matching black heels by Manolo Blahnik, as reported by Us Posts.
The FLOTUS accessorized with a medium-sized crocodile skin belt that accentuated her lithe waist and opted for a smoky eyeshadow to match the somber mood.
Her honey-gold locks were let loose to grace her shoulders and her massive engagement ring dazzled on her fingers.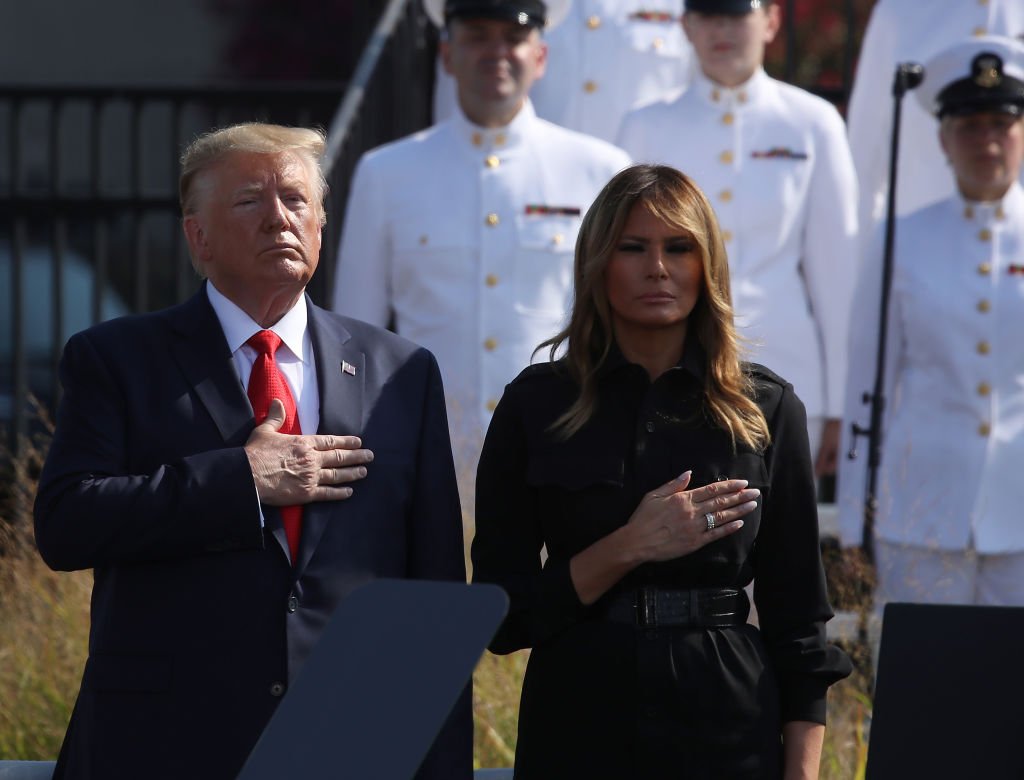 Photos of the president and first lady during the ceremony were shared on the FLOTUS' official Instagram page, with a caption that read:
"We grieve for our lost loved ones and cherish their memories. Our nation is strong and united by the shared goal of protecting the American people. May God Bless our men and women in uniform. We will #NeverForget #September11."
As reported by CBS New York, the first couple laid a  wreath at the Pentagon to honor the victims and heroes of that day. 
Former President George W. Bush was present at the memorial ceremony and also laid a wreath.
Her appearance at the memorial comes after Melania was heavily criticized for wearing a coat with a design that looked like a plane flying into a tower, as reported by USA Today.
In a tribute photo shared by President Donald Trump on Twitter on Wednesday, the first lady was seen wearing a long black coat with white thread trims. 
As noticed by internet users, the white trim tracing her back looked like a tower with a plane flying into it. In no time, the trolls came for the FLOTUS shaming her for wearing such an insensitive outfit.
I'm sure I'm not the first one to spot this but who in the world thought it was a good idea for Melania to wear this coat in the 9/11 photo. It legit looks like an object is flying into a tower or the Washington Monument pic.twitter.com/w2qOpxP15G

— Ashley Spivey (@AshleySpivey) September 11, 2019
According to reports, the picture in the tweet was not taken on Wednesday during the memorial, but it seems netizens are not having any of that. Hopefully, her outfit at the ceremony can repair her damaged reputation.