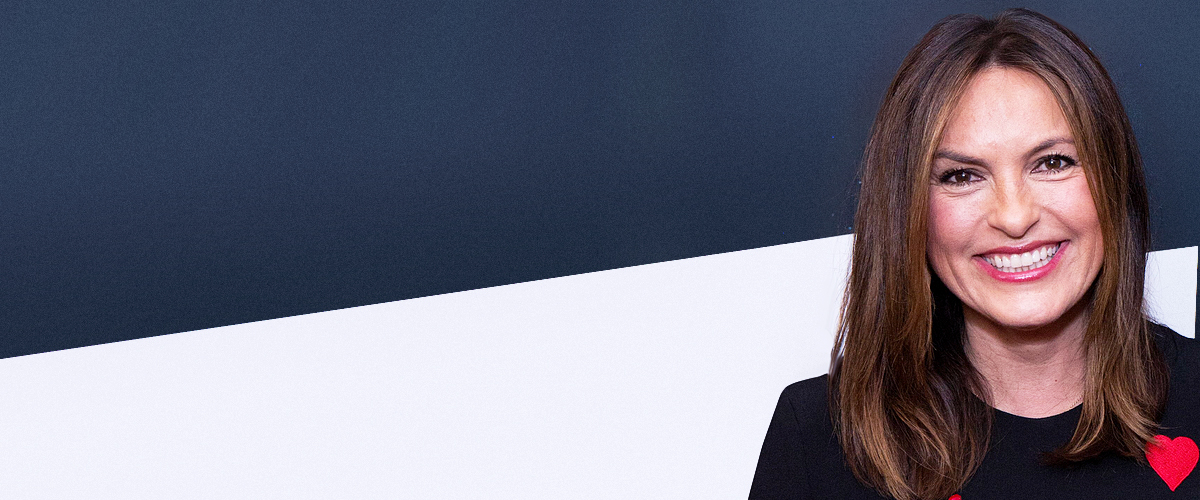 Getty Images
Mariska Hargitay's Double Adoption: From Heartache to Bliss
Mariska Hargitay is a superwoman on-screen and off-screen alike. In the real world, she took on the role of a mother to three beautiful children.
On "Law & Order: Special Victims Unit," Hargitay plays the role of sergeant Olivia Benson, who regularly catches bad guys that have committed sexual crimes in New York city.
Hargitay is not only admired for her portrayal of the sensitive, yet fearless and highly skilled detective, but for the work she's done for victims in the real world.
From three to four to five
In 2011, Hargitay did something for herself finally. She and her husband Peter Hermann expanded their family by adopting a gorgeous baby girl named Amaya.
The pair already had one son, August Miklos Friedrick Hermann, born on June 28, 2006, via c-section. Hargitay was 42 when she had him, and it was the perfect time for her to start a family.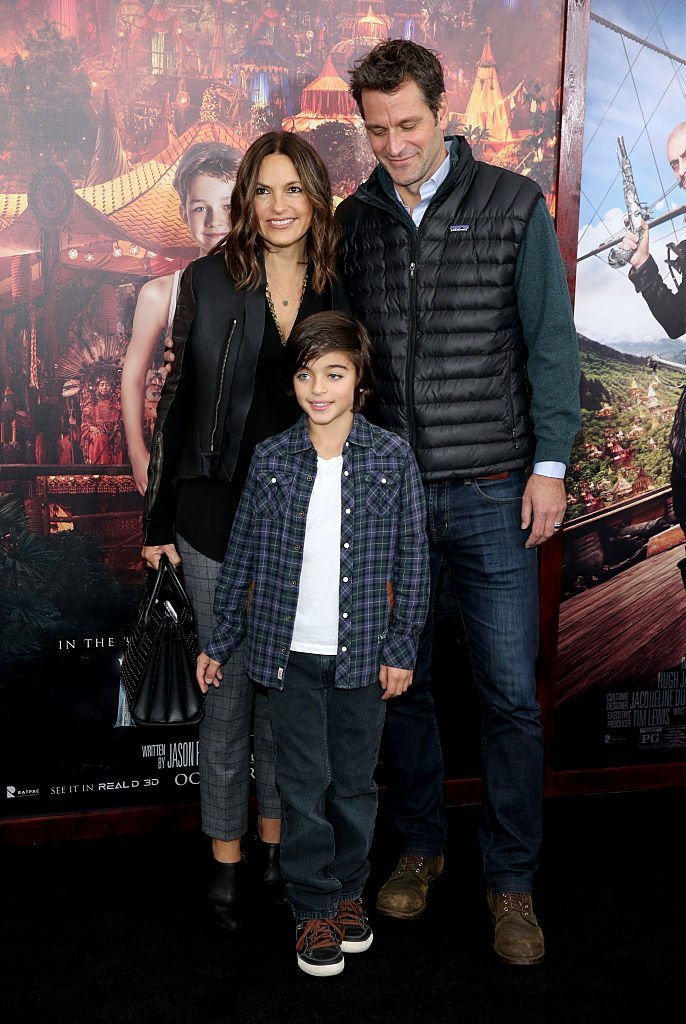 Mariska Hargitay, Peter Hermann and their son August Miklos Friedrich attend the premiere of "Pan" in New York City on October 4, 2015 | Photo: Getty Images
The adoption process for Amaya took an entire year before it finally culminated in the arrival of the baby girl. At that time, Hargitay and her husband were fully aware that they wanted to do this again.
An unexpected call comes in
They started the process to get another child with the belief that it would take just as long the second time around. Instead, they got the surprise of their life six months later.
While the couple was still learning about baby Amaya, they were presented with the unique offer to adopt another tot. Merely days after the paperwork finished processing, Hargitay got a call.
A baby boy, just two months old, was ready to be adopted by the couple if they'd have him. Unprepared but fully willing, Hargitay described the knowing that she and Hermann had.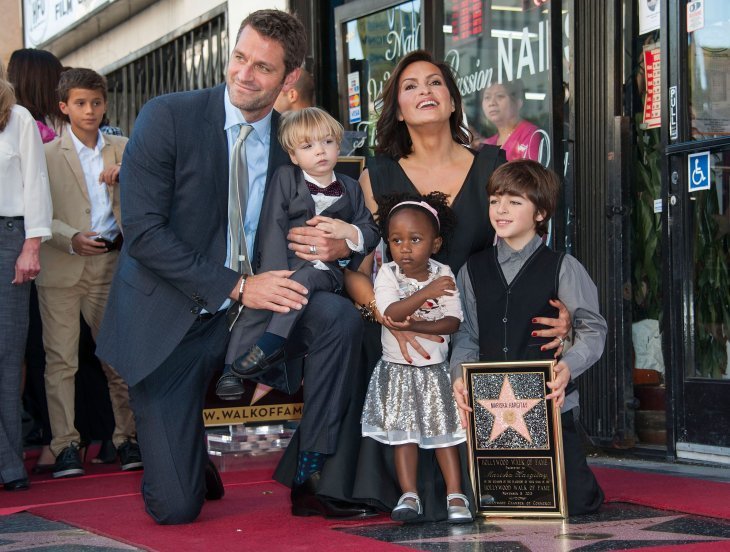 Mariska Hargitay with husband Peter Hermann and her family attend the ceremony for a Star on The Hollywood Walk of Fame in Hollywood, California on November 8, 2013 | Photo: Getty Images
The decision was easy
"Something inside of us knew that this was right," she told People. Two days after she got the call, she brought home Andrew Nicolas Hargitay Hermann.
Hargitay saw the life-changing events as nothing short of a miracle and a divine blessing even if she had to borrow from friends and family to clothe her new son.
The love in her household doubled up, as did the work she did daily before leaving home. Hargitay revealed that her family is "complete" now, so it's just a matter of adjusting her routine from here on.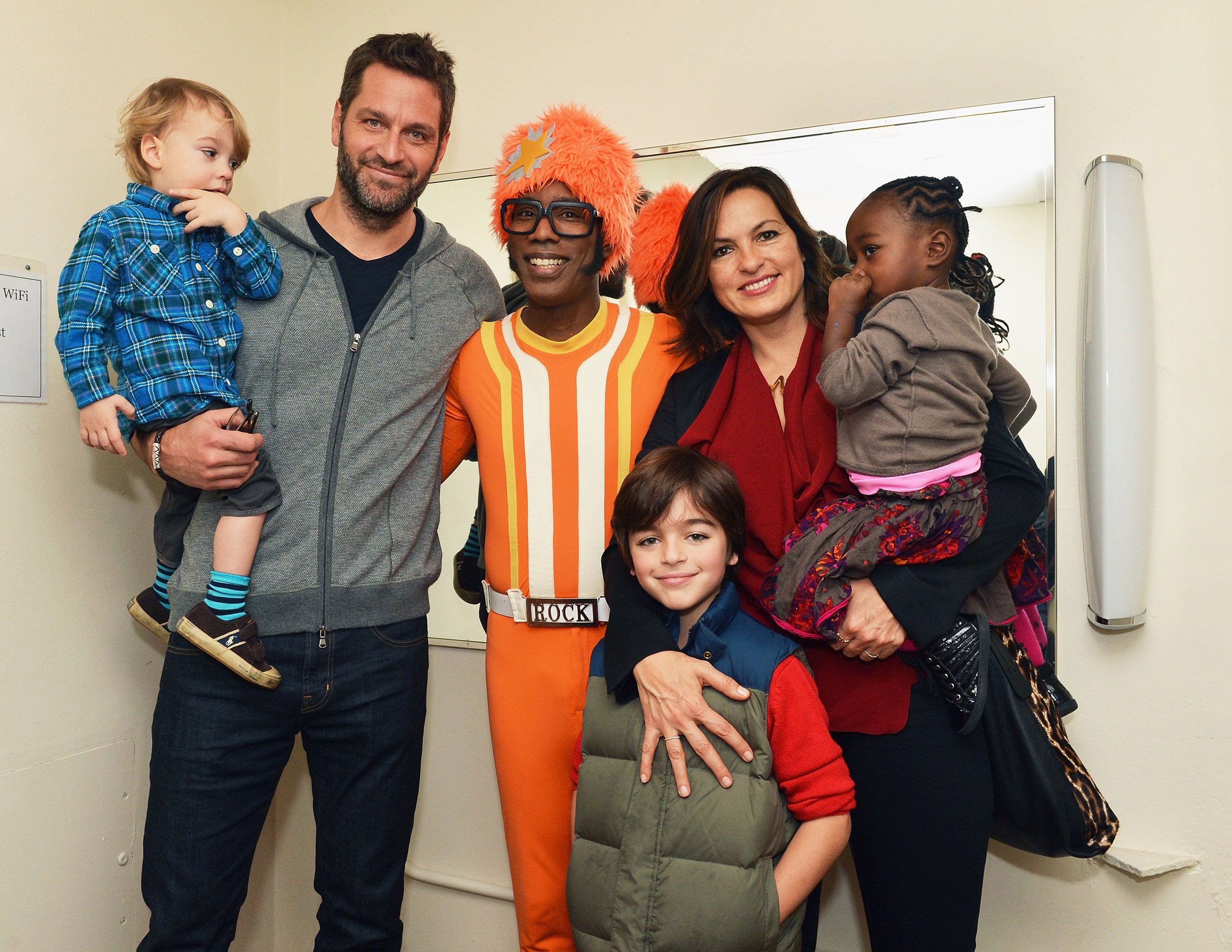 (From left to right) Andrew Hermann, Peter Herman, DJ Lance Rock, August Hermann, Mariska Hargitay, and Amaya Herman attend "Yo Gabba Gabba Live" at a New York City theatre on December 21, 2013 | Photo: Getty Images
The path was difficult
The path wasn't easy though. In a 2012 interview, Hargitay revealed that "adoption is not for the faint of heart." She and her husband's initial adoption attempts were unsuccessful.
One mother changed her mind at the last minute, devastating Hargitay and her husband who had parented the child for two days. Hargitay feels like she's still connected to the unknown kid.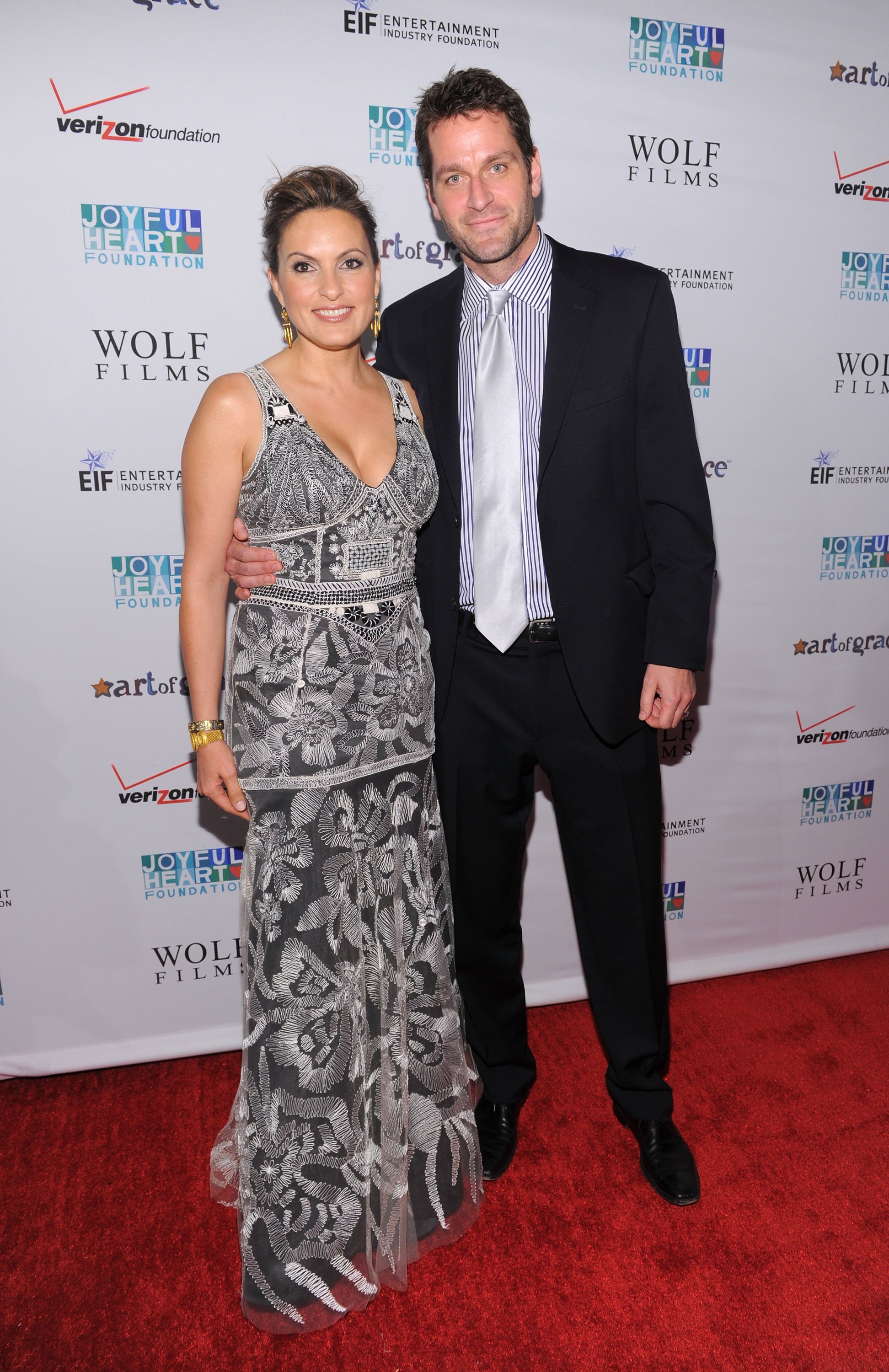 Mariska Hargitay and Peter Hermann attend the Joyful Heart Foundation Gala in New York City on May 17, 2011 | Photo: Getty Images
As for her daughter, Hargitay was there at her birth, and "basically pulled Amaya out." Afterward, she hugged the birth mother for a long time in what she called "one of the most meaningful moments" she ever had.
Hargitay said:
"Adoption was a bumpy ride — very bumpy. But, God, was it worth the fight."
She now lives in a dreamy world
In an interview on "The Ellen Show," the actress described her parenthood journey as "dreamy" and says she sometimes wants to pinch herself.
She's also talked about how her kids have helped her marriage to continue thriving. In particular, she and her husband were incredibly in sync about their second unexpected adoption.
Hermann, who stars in "Younger," is highly personal when it comes to his family, but he was willing to describe how easy it was to grow their family.
From tragedy to little treasures
Adoption was always on the table for the couple. Hargitay came from an untraditional family herself. Following the car accident that led to her mother's tragic death, she gained a stepmom and half-siblings.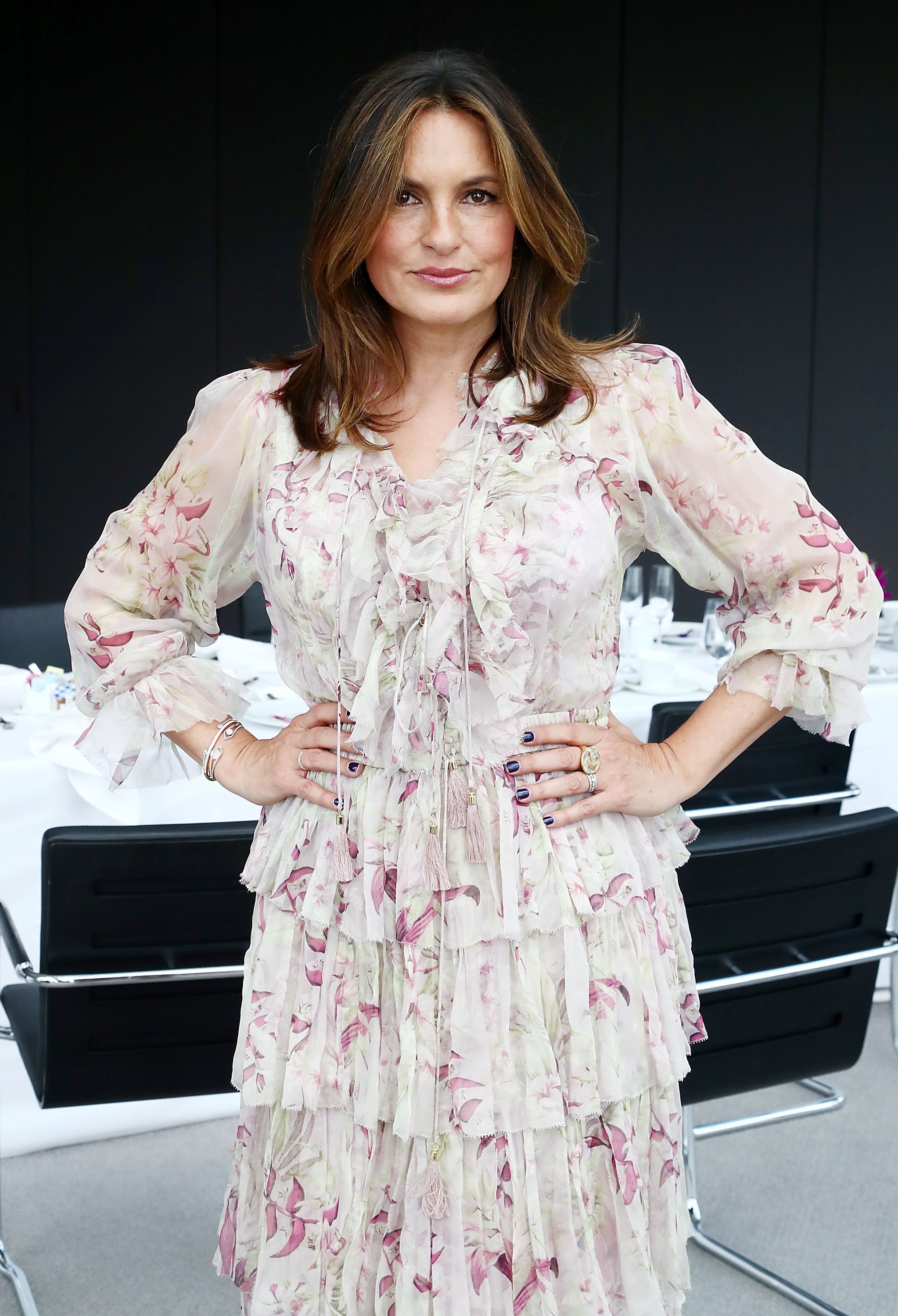 Mariska Hargitay attends a luncheon in New York City on May 2, 2017 | Photo: Getty Images
Hargitay also went through the death of her father who passed away from cancer in 2006. Unfortunately, she had her own brush with death in 2009 when she suffered a collapsed lung while doing a stunt for "SVU."
Hargitay's kids are now 13 (August), eight (Amaya), and seven (Andrew), and they're still a handful, albeit an adorable one. You can catch Hargitay on new episodes of "Law & Order: SVU" on September 26.
Please fill in your e-mail so we can share with you our top stories!