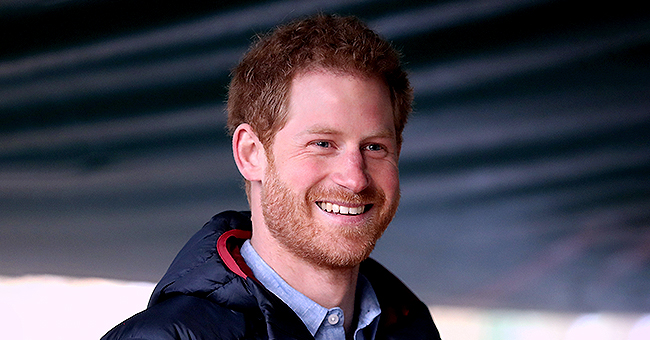 GettyImages
Prince Harry Recalls He Was Nervous and Shaking While Giving Speech at the First Invictus Games

Even Royals get nervous! For the 5th anniversary of the Invictus Games, Prince Harry admitted to being nervous and "Shaking" when he gave his first speech.
When it comes to the British Royal family, they always appear so put together, that it is difficult to imagine any of them getting attacked by nerves.
But, in a video shared by Sussex Royal on Instagram to mark the 5th anniversary of Invictus Games, Prince Harry recalled he was nervous and "Shaking" while giving his first speech.
EVEN ROYALS GET NERVOUS
The Duke of Sussex recounted that on the day of the event, he was nervous about everything. He said:
"[I had] nerves. Nerves about everything; whether it was going to come together, whether the people were going to turn up, whether they were going to fill the seats."
The Prince was equally concerned about the weather, and when it was time to give his speech, he saw the crowd of people chanting, and "I was so nervous, I was shaking." The dad-of-one added that he ended up rushing his speech, calling it, "Probably the worst speech I've ever given."
ONCE SERVED, ALWAYS SERVING
In the accompanying lengthy caption, the Duke of Sussex thanked the competitors for the memories, inspiration, laughs, as he said,
"I'm so proud of everything we've achieved together. Once served always serving."
The Prince organized an event at the Guild Hall, London, to mark the day, and during his speech, he said about founding Invictus:
"It is genuinely one of the greatest honors of my life."
The Royal who got photographed with his wife, Meghan Markle, for the first time at the Canadian games in 2017, went to the anniversary event in the company of his new personal assistant, Fiona Mcilwhan.
PRINCE HARRY IS THE BEATING HEART OF INVICTUS
Markle stayed home with their young son, Archie, but she is also an avid supporter of the first charity project headed by the Prince.
The event had in attendance past competitors of the games, and Dominic Reid, the Chief Executive of the Invictus Games Foundation, described Prince Harry as "The beating heart of Invictus."
The games commenced in 2014, and it got founded due to Prince Harry's desire to help ex-servicemen use sport for rehabilitation. He got the idea after seeing the warrior games in Colorado, Springs.
So far, the games have held in the UK, Toronto, Orlando, Sydney, and it will take place at The Hague in 2020.
Please fill in your e-mail so we can share with you our top stories!