Steve and Marjorie Harvey's Youngest Grandson Ezra Celebrates His First Birthday
Steve and Marjorie just celebrated the first birthday of their fifth grandchild who must have the chubbiest cheeks we've ever seen. 
Baby Ezra is a chubby, green-eyed cutie who stole the hearts of many when he entered the world through Steve's son Jason and his wife Amanda. 
The couple are already parents to Noah and Rose, making Ezra their third child and Steve's fifth grandchild in total. The birthday posts are found below.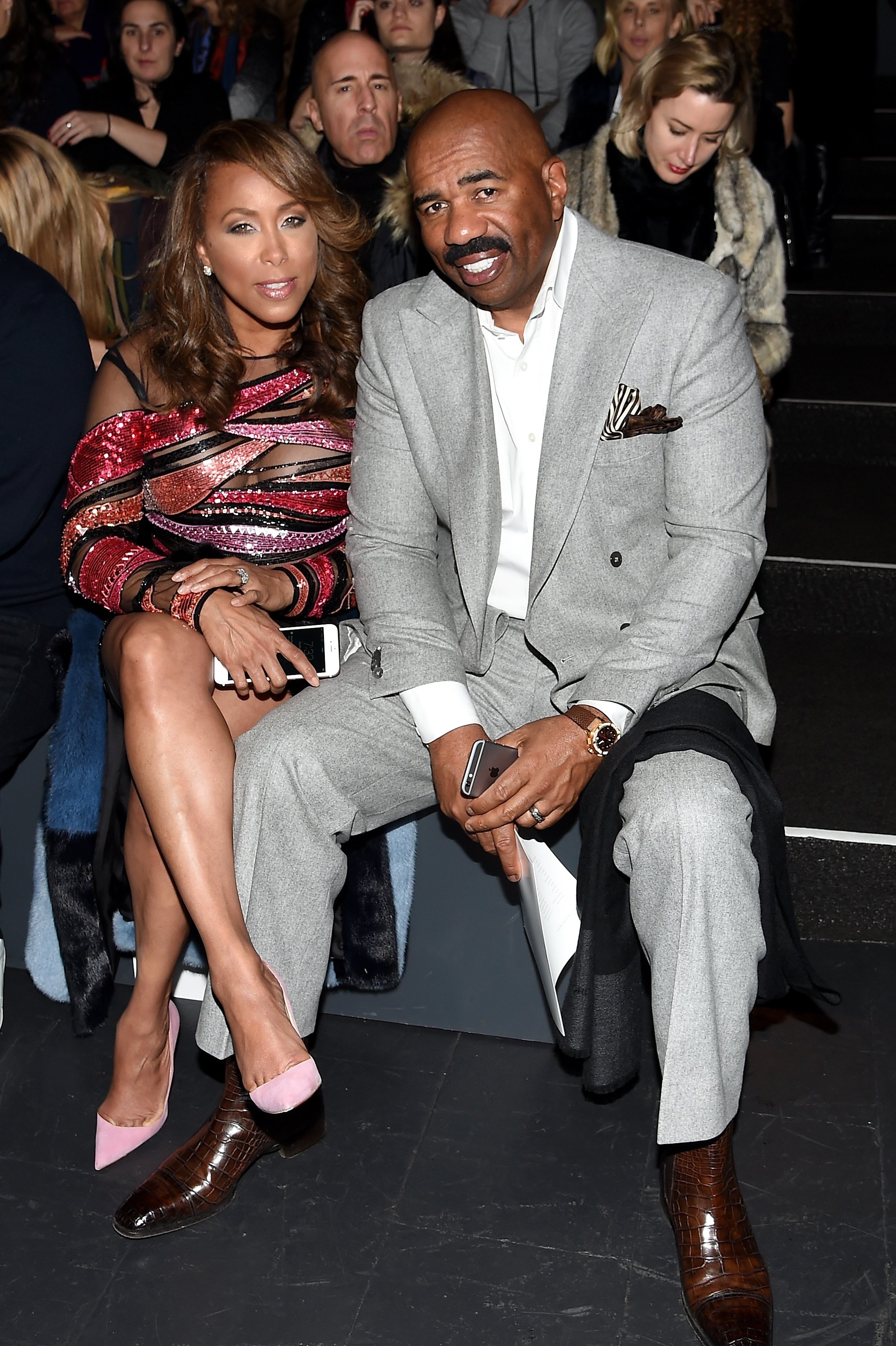 Proud mom Amanda shared a series of photos in the post celebrating young Ezra. "Happy 1st Birthday to my youngest son Ezra!" she wrote in the caption. 
She added: 
"I thank God everyday for blessing us with your beautiful soul! Mommy loves you!"
Steve's wife left a sweet comment
The top comment was from Harvey's wife Marjorie who wrote, "Happy Birthday my little handsome love bug." The 54-year-old is Steve's third wife.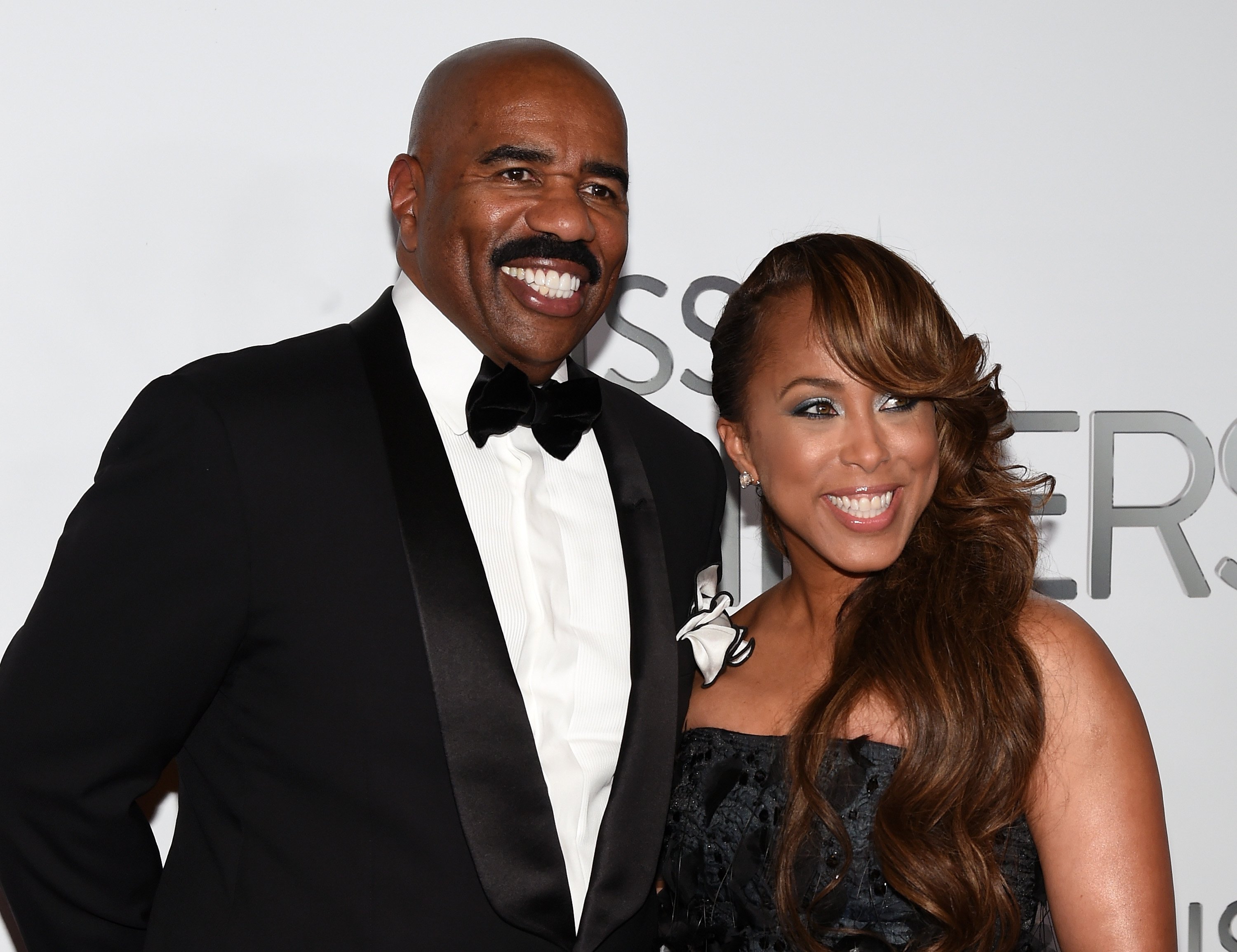 Her Instagram regularly features cute shots and clips of the young child, a testament to her joy of being a grandmother. Steve, however, isn't as happy about his role. 
Steve's hilarious take on babies
In an interview with Ellen DeGeneres, the former talk show host explained why he doesn't really care for grandkids — or newborns for that matter — until they've gotten older. 
Steve described how he felt responsible and even scared about a baby's safety when they couldn't control their neck. Plus, they don't do much in the early stages. 
Jokingly, Steve called the kids a "blob" and explained that he prefers to start playing with his grandchildren when they can at least say his name. 
Steve's other grandchildren
Of course, Steve is a big family man. The comedian has three children from his first marriage and one from his second. He also adopted Marjorie's three children from her previous relationship. 
Steve's daughter Karli Harvey, a twin, and her husband Ben Raymond are parents to another grandchild, Benjamin Troy Raymond II. Karli's twin is named Brandi. 
Morgan Harvey Hawthorne is one of Steve's stepdaughters who took on the tv personality's surname when she was adopted. After getting married to a Kareem Hawthorne, Morgan had a daughter named Ella. 
Steve's granddaughter graduates
Back in July, Amanda's daughter Rose became a graduate and Marjorie became a proud grandmother. She took to Instagram to express her joy and showed off Rose in a purple graduation gown. 
Sitting between her peers in the first picture, the young girl grinned and looked adorable with her purple graduation cap on her head. In another picture, she had a more serious expression and was standing up. 
"Congratulations Rose," Marjorie wrote in the caption. We hope the young girl enjoys school this fall and can't wait to see Ezra get bigger, too.