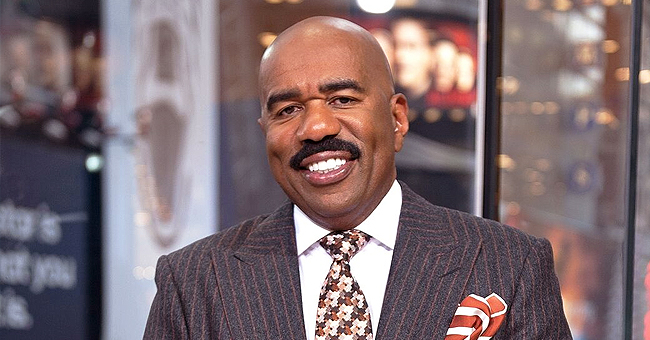 Getty Images
Steve Harvey Belts out Notes with Compton Kidz Club in Throwback Clip from 'Steve'
Steve Harvey is the stuff of legends with his many talents. During one commercial break, he dished out some powerful notes and everyone was taken aback.
Former host, actor, and now singer, Steve Harvey, 62, is still adding on to his entertainment legacy. Of course, it's one thing to try something and it's another to actually be any good at it.
When Harvey joined the Compton Kiz Club in singing during a commercial break, the audience was treated to a performance that certainly left them amazed. The clip is found below.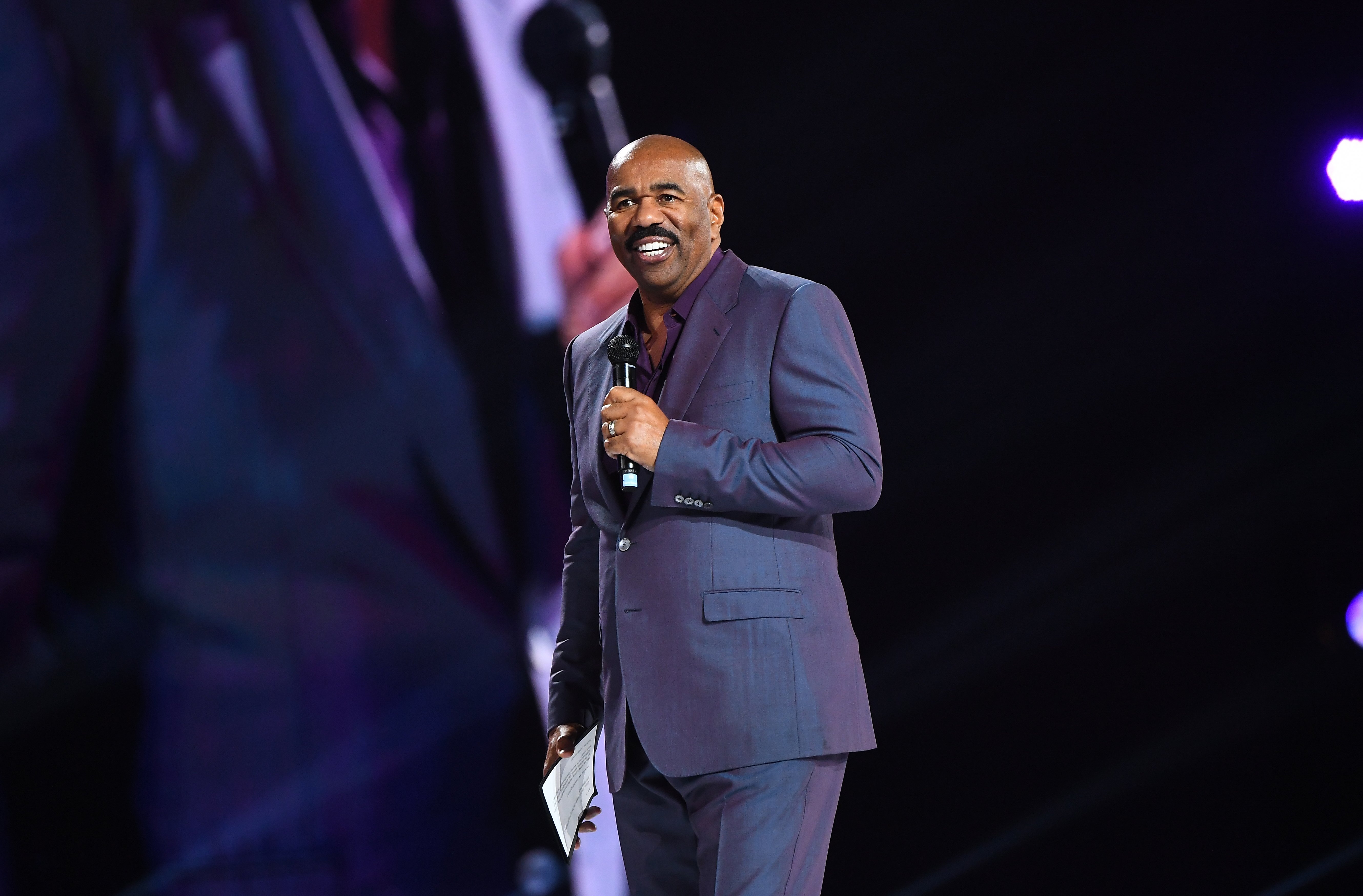 Steve Harvey onstage at the Beloved Benefit in Atlanta, Georgia on March 21, 2019 | Photo: Getty Images
Harvey showed off his pipes
Harvey posted the impromptu performance in which he unexpectedly joined in and showed that singing, at least in this particular style, isn't his strongest suit.
He wrote in the caption:
"During the commercial break, @comptonkizclub surprised me with a special performance - and I just had to join in!"
Well, most people would agree he certainly didn't have to join, but being who he is, the former game show host left no one surprised that he did. Especially not the singers.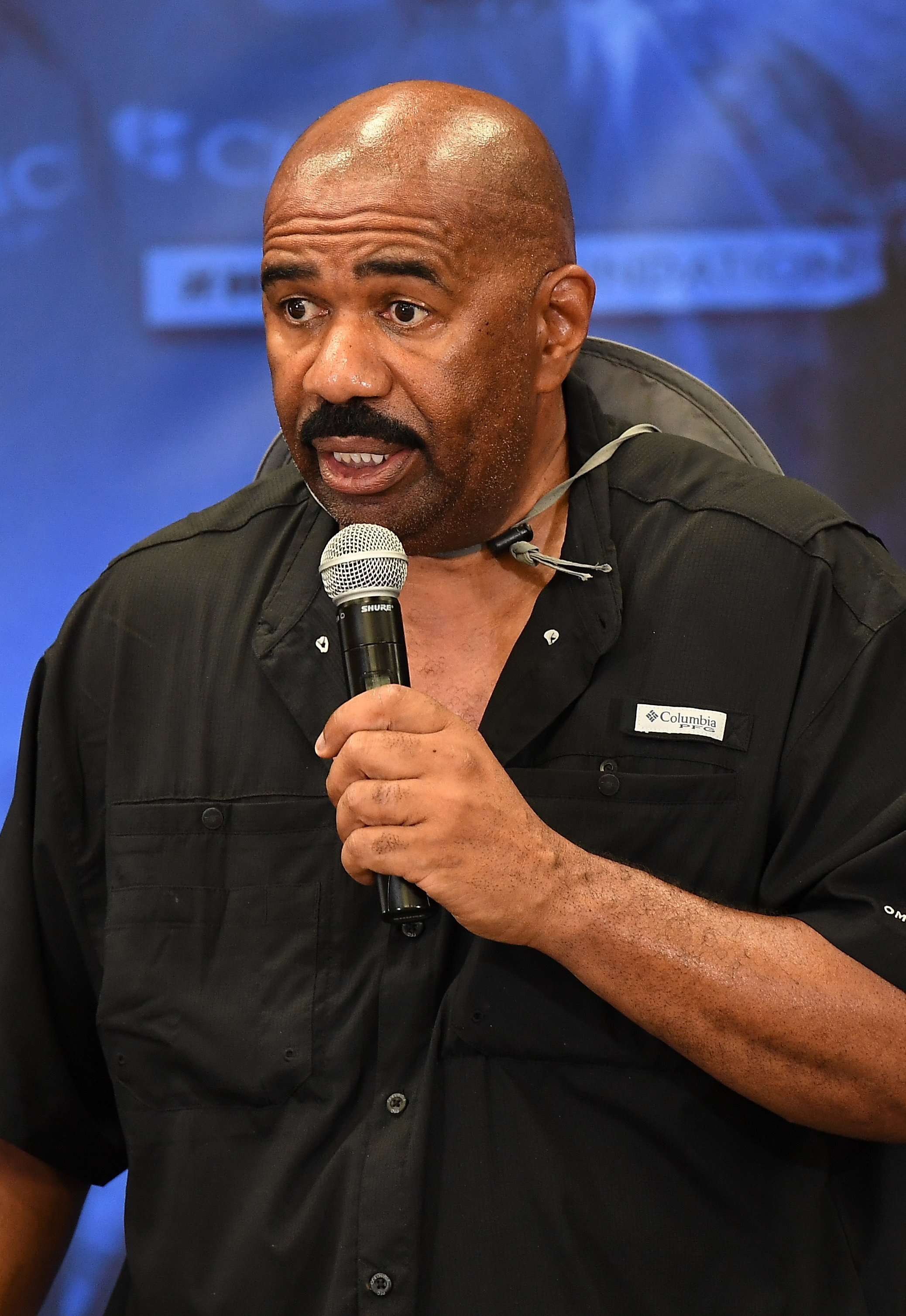 Steve Harvey speaks at the 10th Annual Steve Harvey Mentoring Program for Young Men in The Rock, Georgia on June 14, 2018 | Photo: Getty Images
The group stayed on point
As Harvey sang loudly, off-key, and passionately no doubt, the group stayed on the beat and kept singing regardless. Not even Harvey's hilarious expressions could throw them off.
Harvey was hosting the all-female group of singers on an older episode of "The Steve Harvey Show" which was canceled back in May. By June, he was singing again.
Harvey turned up the notch over the summer
Over Father's Day weekend, the "Johnson Family Vacation" star showed a softer side of his vocal prowess when he hosted a Golf Invitational in Georgia.
The event was just one part of a five-day mentoring camp held for over 200 boys who grew up fatherless. Again, Harvey crashed a performance by the younger ones to shamelessly show off his skills.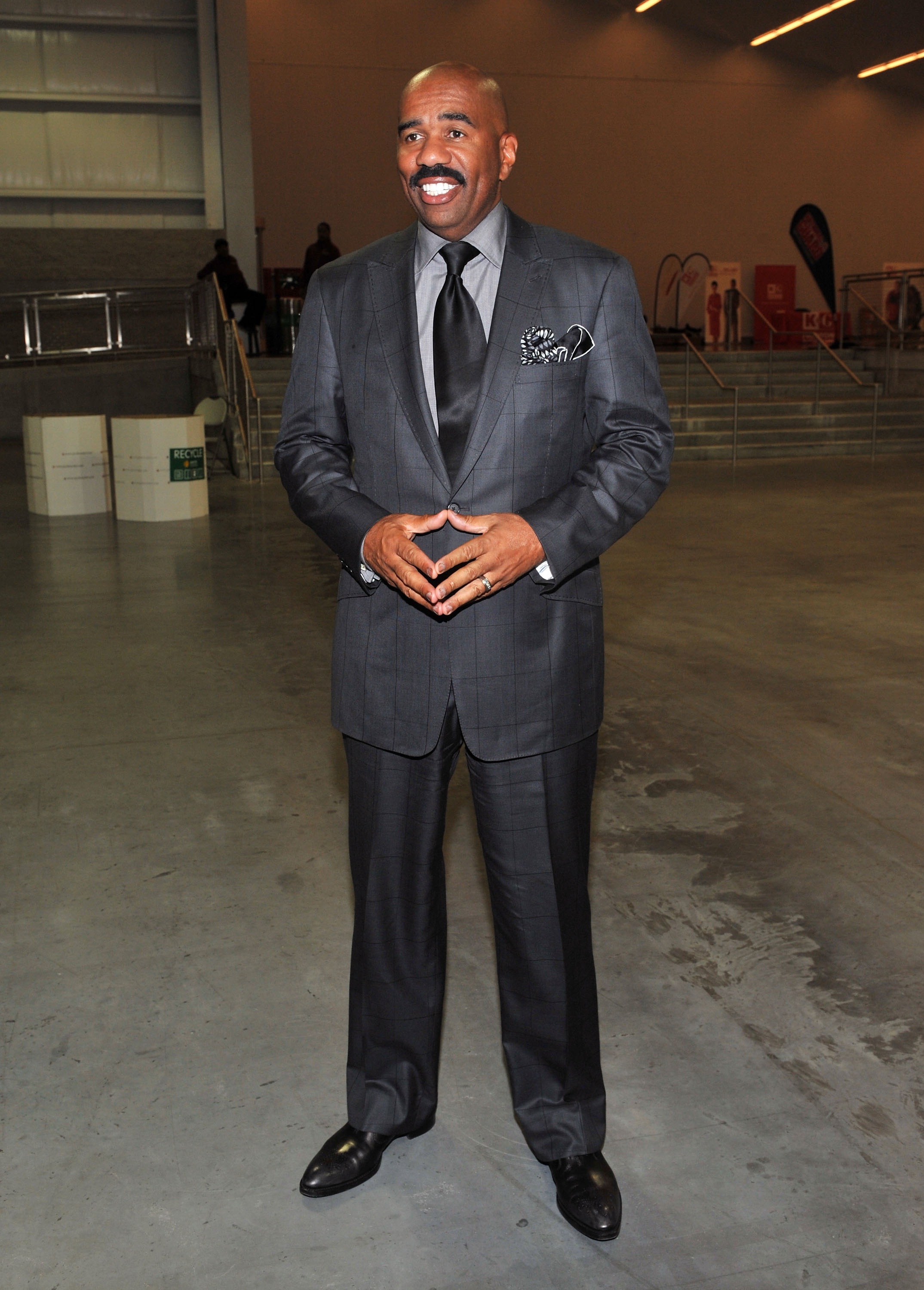 Steve Harvey attends the Steve Harvey Mentoring Weekend in New York City on October 7, 2011 | Photo: Getty Images
This time, though, he actually sounded pretty good. Being the comedian he is, he made the kids laugh by coming up with funny lyrics to their original tune.
The father of seven sang quite soothingly about gravy-covered chicken with rice on the side and some macaroni and cheese. The kids opted to let him take the spotlight this time around.
His show reportedly ended due to conflict
Harvey's work with kids is certainly something to be admired, but most fans best know the star from his daytime talk show which launched in 2012.
In 2017, Harvey moved over from Chicago to Los Angeles to film a newer version of his show called "Steve." In doing so, he began working with IMG Original Content and NBC Universal lost their stake.
According to Variety, NBC canceled Harvey's show for this very reason despite the high view count it was still pulling. Singer Kelly Clarkson will have her upcoming talk show in the slot Harvey held.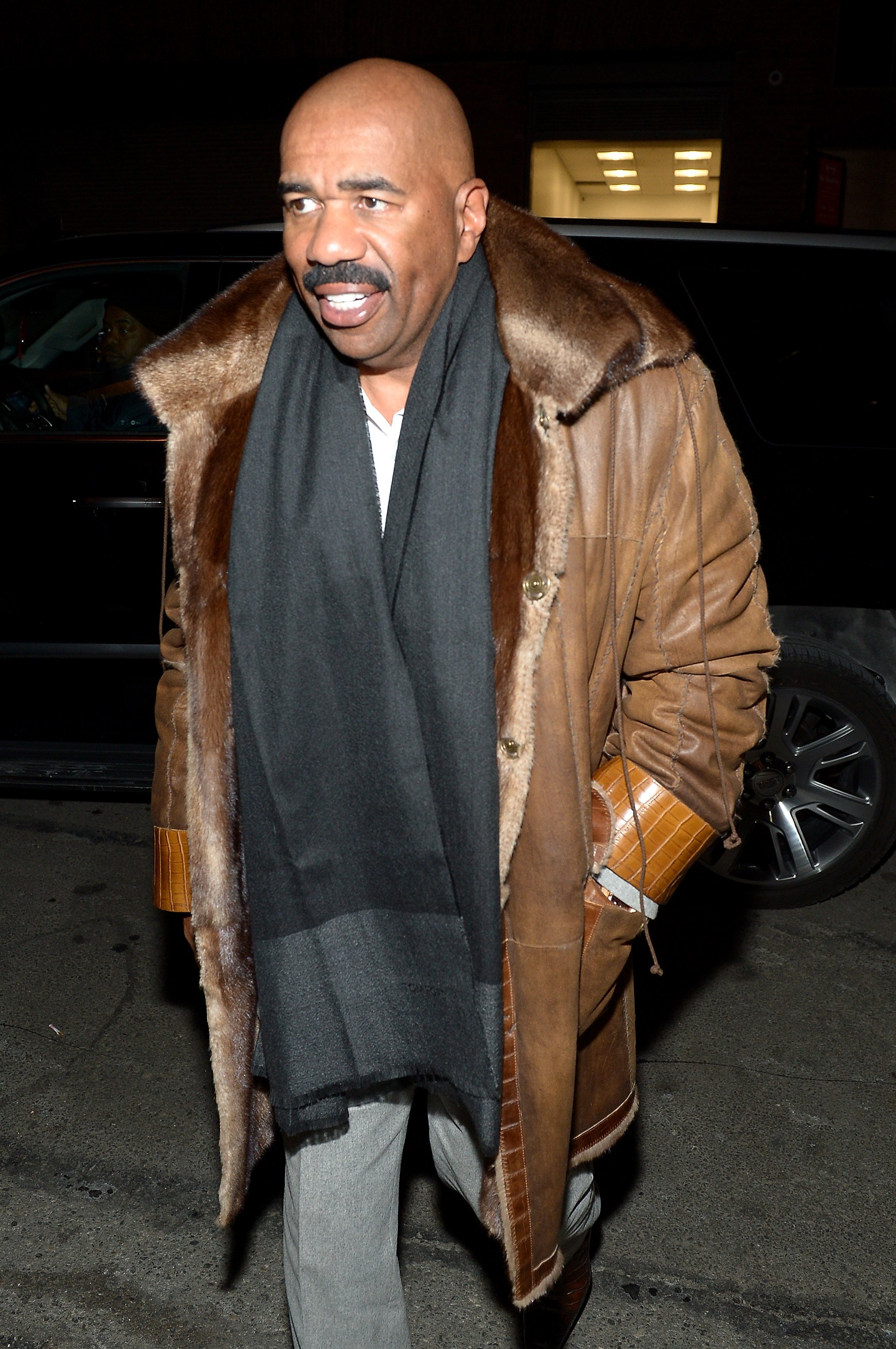 Steve Harvey attends day 4 of New York Fashion Week in New York City on February 14, 2016 | Photo: Getty Images
Harvey's final words on the show
For his final day, Harvey opened up to the audience about how he felt on leaving the show after seven years. In positive spirits, he called it a celebration and then compared his life to a book.
He said:
"See, your life ain't nothing but a book. I happen to be 62 years old. I am in the middle of my 62nd chapter of the book that I'm writing."
Harvey, who regularly shared words of wisdom with his audience, said all his experiences have been valuable, including this one. The fervent Christian then concluded by asking his audience for prayers.
Please fill in your e-mail so we can share with you our top stories!