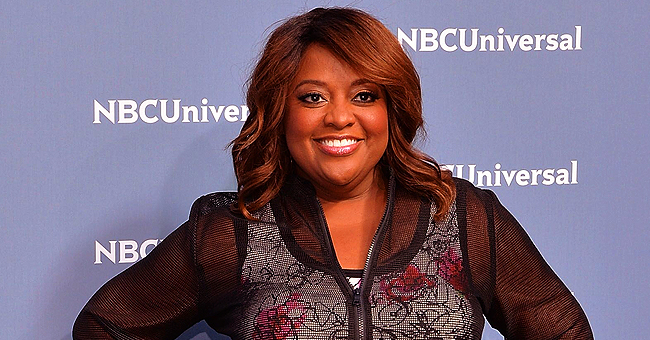 Getty Images
Ex 'View' Co-Host Sherri Shepherd on Raising 'Moody' Teen Jeffrey & Paying Child Support to 2 Dads

Actress Sherri Shepherd, best known as Ramona Platt on "Less than Perfect," took to Instagram to talk about her "mental mind depression," mentioning her "moody" teenage son.
The post was a selfie of the actress smiling at the camera, showing her as beautiful as always. However, the caption attracted a lot of attention due to the sentiments she shared.
First, the former host of "The View" admitted that her life was going through a lot of transitions, adding that she felt that her head was "spinning."
"He's perfectly imperfect in every way."
Taking care of her "moody" son by herself
Sherri said that she was getting "a lot of no's" and that she was a "tough sell." Apart from that, she said that she has been raising her "moody teenage son," Jeffrey, by herself, asking people to tell the boy's dad to help her.
She moved on to say that she has been paying child support to two baby daddies: Jeffrey's father and Lamar Sally, the dad of her youngest son, Lamar Jr.
For that reason, Sherri needs to "stay employed" because, if she stops earning money, the "entire house of cards will collapse."
"Family far away... needed by many and only able to help a few... always hustling... I never stop grinding... always making you laugh but sometimes behind the smile... holding onto the promises of [Jesus] for dear life," the actress shared.
Working out has helped a lot
After thanking her friends for supporting her during these tough days, Sherri admitted that working out has helped her a lot as it usually takes her to a peaceful place.
Finally, she pointed out that God was in control and that she just has to breathe.
Talking about her son
In an interview that Sherri had with People in December 2018, she said that her son Jeffrey has developmental delays. She pointed out that "he's perfectly imperfect in every way" but that she loved him no matter what.
The actress revealed that she put him in an improv class where "gets to be silly and nerdy." She even asked him if he wanted to be a doctor when he gets older, but the teen said that he wanted to make people laugh.
After joking about her son living in her basement forever due to his career choice, Sherri said, "maybe he'll be a big-time producer and make a great movie and be an SNL player."
Speaking of Jeffrey, he recently started junior high, and Sherri proudly took to Instagram to share the milestone with her followers. Her post portrayed her 14-year-old son clearly happy and ready to head off to school.
Please fill in your e-mail so we can share with you our top stories!