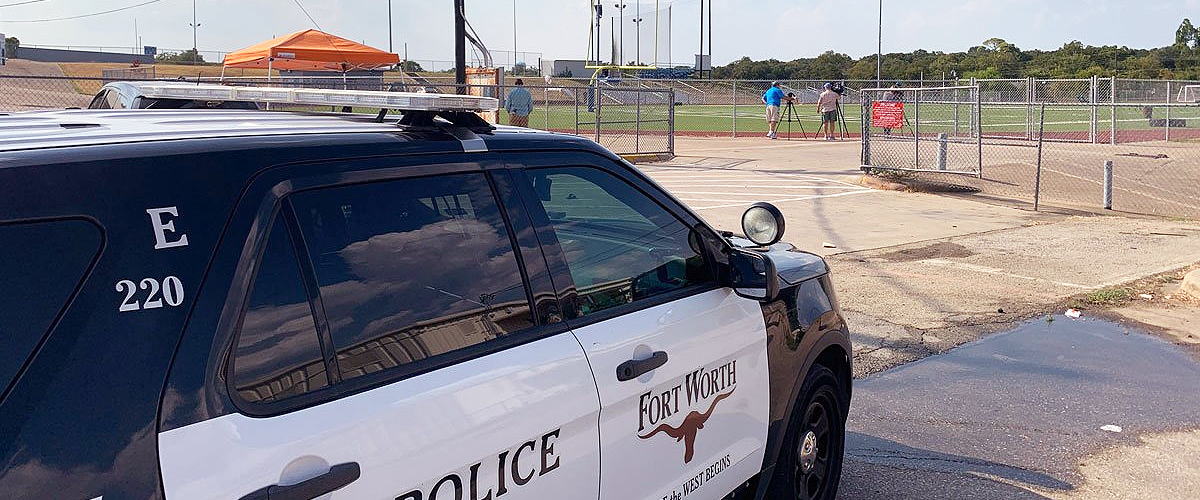 twitter.com/NBCDFW
Two People Injured in Shooting at Peewee Football Match in Texas
What was supposed to be a football game between two teams of youngsters turned into a horrific scene after a gunman opened fire at the field.
The incident took place during a peewee football match featuring the Fort Worth Longhorns and the 81G Bulldogs, at Eastern Hills Highschool in Dallas-Fort Worth.
According to Officer J. Pollozani of the Fort Worth Police Department, the shooting was the result of a fight that broke out between some of the parents.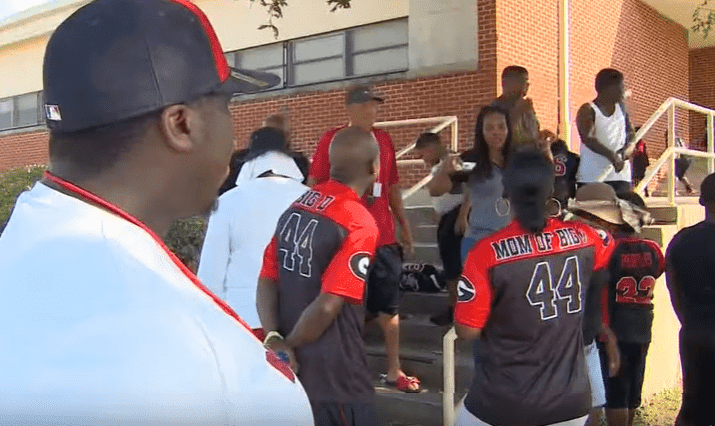 Some of the parents and coaches at Eastern Hills High School's football field | Photo: WFAA
HOW IT ALL STARTED
It has been reported that one of the mothers, whose name is yet to be revealed, became very upset and called her oldest son, whose identity is also a mystery.
The man arrived shortly after with a firearm and climbed on top of a hill, where he had a clear view of the field and the bleachers, where dozens of parents were watching the game.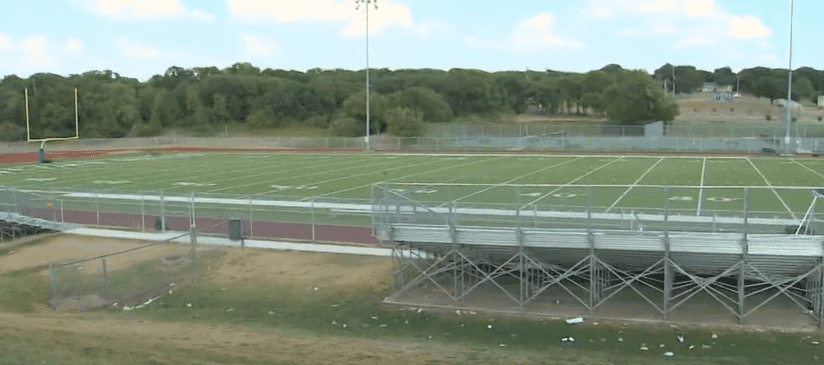 The football field at Eastern Hills High School in Fort Worth, Texas | Photo: WFAA
Damber Walker, a mother to a Longhorns player and a witness, recalled the chaos that took place after the man starting shooting:
"Everybody in the bleachers, they dropped in the bleachers and everyone ran everywhere. Kids on the field were running. Coaches were running."
ALLEGEDLY AIMING AT THE CHILDREN
Jonathan Cunningham, one of the Longhorns coaches, said that the man was clearly visible up on the hill and that he was pointing his weapon down and "shooting directly at the kids."
In total, the gunman fired between 10 and 30 shots. Luckily, no fatal victims were registered but two people had to be rushed to the hospital, including a girl under the age of 18.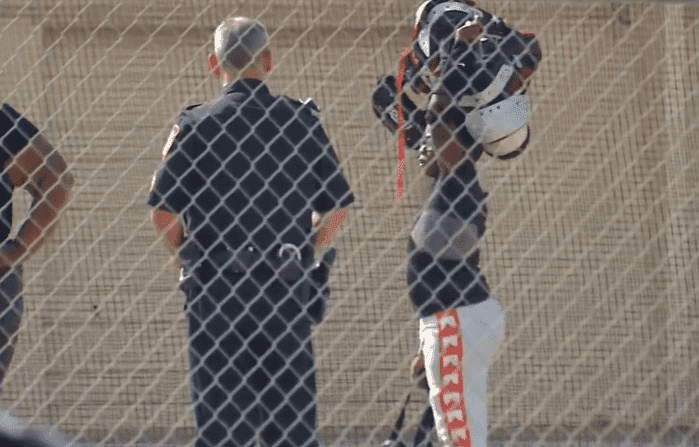 One of the players standing next to a police officer after the shooting | Photo: WFAA
TRACKING DOWN THE SUSPECT
She was reportedly grazed in the back by one of the bullets but another female didn't have the same luck as she was struck in the leg. Their injuries are not considered to be life-threatening.
The authorities are now looking for the gunman, who disappeared after the incident. This was yet another example of the wave of gun violence spreading across America, a country that has witnessed more shootings than days this year.
Please fill in your e-mail so we can share with you our top stories!