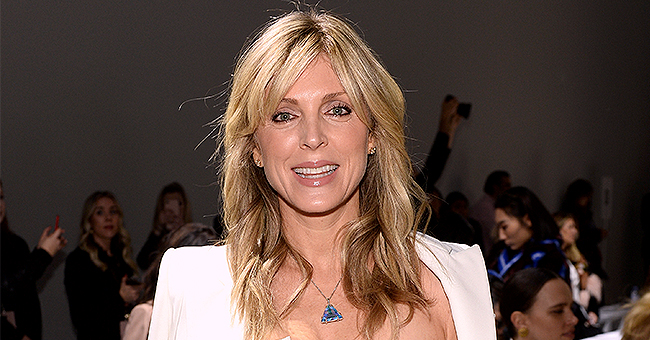 Getty Images
Donald Trump's Ex-Wife and DWTS Alum Marla Maples Steps out in a White Floor-Length Dress for NYFW
Marla Maples has been lighting up New York Fashion Week with some outstanding style. The television personality looked striking in a white floor-length dress for the event.
"DWTS" alum Maples, who was the second wife of President Donald Trump, stepped out in a pearl white dress for New York Fashion Week, as shown in the photo she shared on Instagram recently.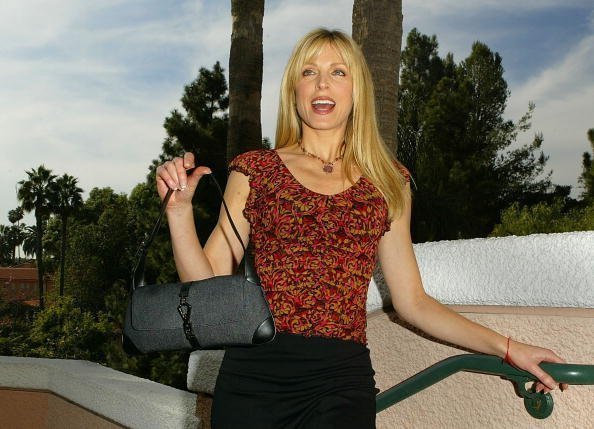 Marla Maples at the Beverly Hills Hotel November 5, 2003 in Beverly Hills, CA. | Photo: Getty Images
"When in the city .... and you break out of the desire to stay in and snuggle in your 'pj's #nyc So much talent in one place..." she wrote.
"The creative gifts of so many come together here and I am often in awe…" she added. "So nice to jump into the energy and share a few moments at #nyfw Thank you to everyone who helped turn up the glamour in this tomboy gal."
As of this writing, the photo already amassed over 2,000 likes. A lot of fans also added their thoughts through remarks.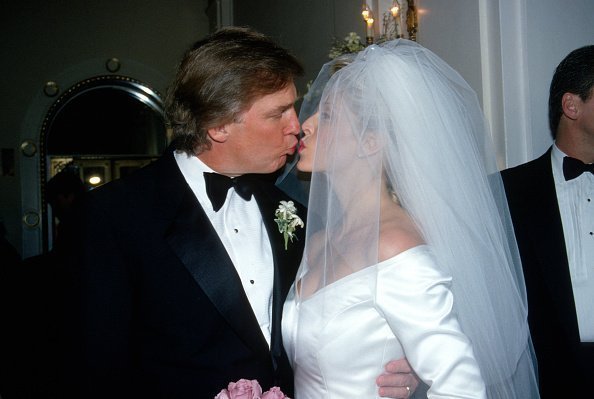 Donald Trump and Marla Maples at the Plaza Hotel December 20, 1993 in New York City | Photo: Getty Images
One person wrote, "You look absolutely stunning. I love the all white, you wear the Tomboy and the elegant look both very well."
"Looks like an Angel," added another fan.
Someone else wrote, "Stunningly beautiful and stylish."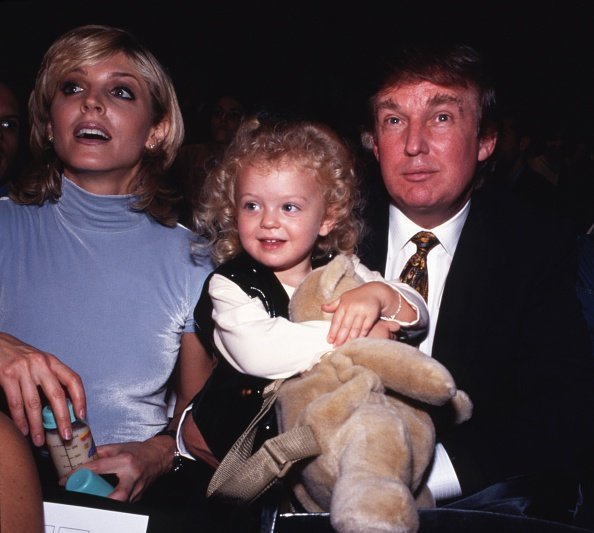 Donald Trump and Marla Maples with daughter Tiffany Trump 1995 in New York City, New York | Photo: Getty Images
Maples is best known for her union with Trump, starting with a relationship initiated while the current president was married to his first spouse, Ivana Trump.
Maples and Trump met in 1987 and had a highly publicized relationship in 1989 after Trump tried to bring Maples on a family get-away.
In an interview with Access Hollywood, Maples said:
"I just think the first moment I met him, I had a sense like I had known him before.
"It was much deeper than just whatever you might feel. We had a sense of like, if you believe in past lives or you don't, it was as if we had known each other."
The two got married in 1993 and divorced in 1999 after separating in 1997. They shared one child — daughter Tiffany Trump.
Maples, who competed on the 22nd season of the ABC juggernaut "Dancing with the Stars" in 2016, raised Tiffany as a single parent. They were able to lead modest lives in Calabasas, California.
Recently, Maples also shared two photographs with Tiffany to pay tribute to her daughter's last first day of school at Georgetown University, as reported by PEOPLE.
Alongside the sweet snaps, she wrote a message to Tiffany, congratulating her for the hard work and dedication she has placed into her studies.
"I love you my girl and so proud of your commitment to your education and I thank God for the deep wisdom you possess beyond…" she wrote.
Maples is an advocate of health and wellness. She described herself as a "mostly-vegan."
Please fill in your e-mail so we can share with you our top stories!