Famous 'Laughing Quadruplets' Mathias Quads Are All Grown up and Look Unrecognizable
The Mathias quadruplets rose to fame in the early 2000s after a home video of them laughing went viral. It's 2019, and it can be said that the adorable group have grown beautifully. 
In 2001, the Mathias "laughing" quadruplets became famous nationwide after their father sent a hilarious video of them laughing to "America's Funniest Home Videos."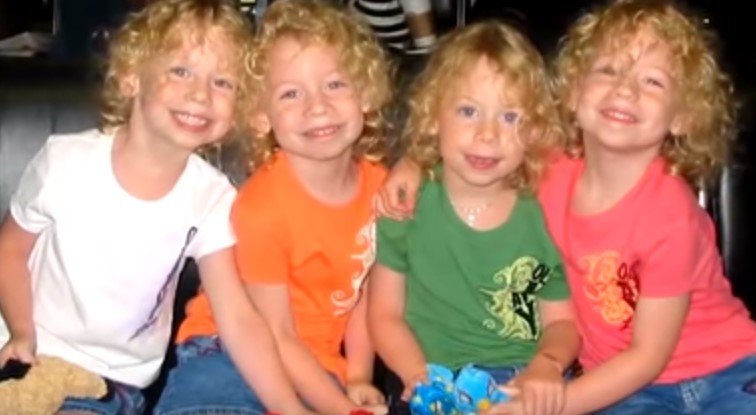 The simple clip shows the identical girls, Grace, Emily, Mary Claire, and Anna lying on their mom's stomach and laughing hysterically at their silly dad behind the camera.
They became so popular that they won the first place, in turn, earning about $250,000 as well as several appearances on talk shows. It's nearly two decades since they became viral and the adorable group have grown into beautiful young ladies.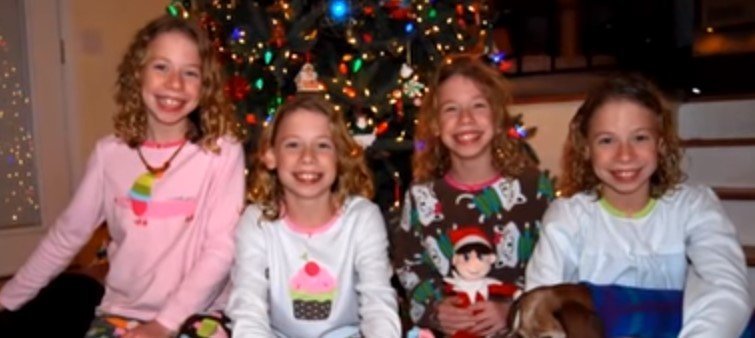 They all attended the same high school and graduated last year, 2018. Though they seldom use social media, the little snippets they share publicly show that they are doing very well and are surrounded by the most beautiful friends.
Even though they bare a striking resemblance to each other, each girl has her way of expressing herself through style and talents. Emily now sports a pixie cut and seems to favor tomboyish looks while Grace seems like a girly girl and loves photography.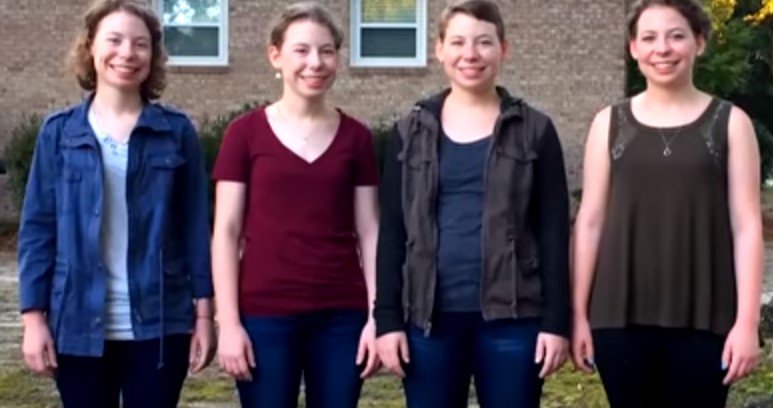 Anna and Mary Claire also seem to be doing very well. But what is even more noticeable about the Mathias girls is that they all seem to be emotionally invested into love relationships. Going by the numerous snaps on their Instagram, they are not afraid to show this either. 
Ever since their famous 2017 Oprah Winfrey's interview, the Mathias family has had a huge following and attention come their way. The girls sure draw attention because not only are they so alike, they are a kind of miracle considering that they were naturally conceived.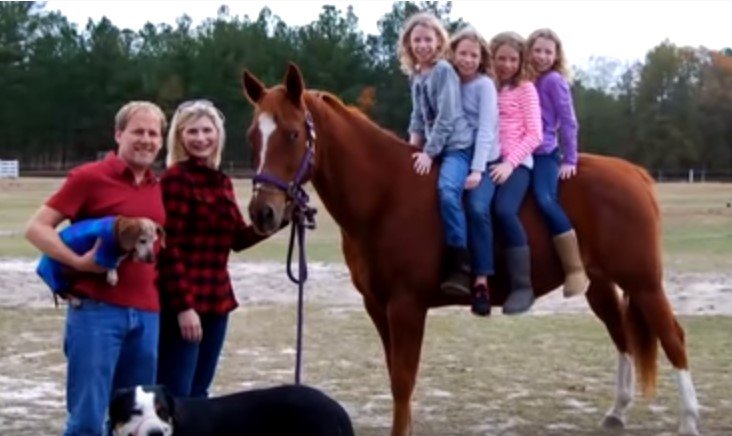 For their mother, the only thing she wishes for is that her daughters grow up to become what God wants them to be. The Mathias matriarch said during the interview with Oprah:
"I hope that they become the young ladies that God wants them to be, and that they follow his plans for their future. There are good things out there for them, and I'm just excited to see what it is."
It was also during the special appearance that Grace shared the already apparent differences between them. She explained that they each have their distinct sense of humor and fashion and style. While she loves photography, Anna loves the orchestra; Mary Claire and Emily enjoy digital art. 
Though these four have turned into smart and lovely young women, they will always remain internet-famous for their infectious baby laughter.