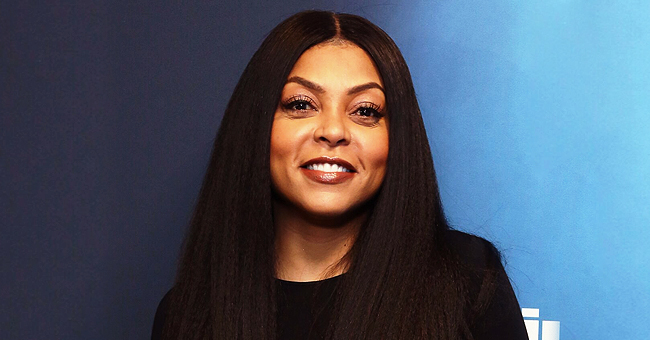 Getty images
'Empire' Star Taraji P Henson's Fiancé Kelvin Hayden Posts about Her Roller Skate Birthday Bash

Razzle dazzle would be the best way to describe Taraji P. Henson's 49th birthday party.
Taraji P. Henson took party time back to the 80s in a retro roller skate party, with lots of hot music, hot pants, and cold drinks.
Taraji took over a roller-skating rink in Chicago with a crowd of friends, among whom were several stars and celebrities.
TARAJI P HENSON SIZZLES IN HOT PANTS
Taraji incarnated the spirit of the 80s in short pink metallic hot pants and a silver strapless top. Her long legs sparked in sequined fishnets, and she wore a coral headband.
Taraji's hair was a wild mop in the true 80s spirit, and she accessorized with huge mismatched dangling earrings and hot-pink fingerless gloves. Remember Madonna in "Desperately Seeking Susan"?
The drinks were liberally supplied by Guillotine Vodka.
TARAJI: "I AM STILL FLOATING"
To make us all envious, Taraji shared a series of photos from the party one of which shows her in front of a huge "Happy Birthday" banner, rocking some mean shutter sunglasses.
"SOOOOOOOOOOOO MUCH FUN!!!! I am still floating!!! Thank you to EVERYONE who came out to help me celebrate my birthday. I pray y'all had as much fun as I did!! #MyShinsHurt." she wrote.
DANCING THE NIGHT AWAY
Taraji was joined by fiancé Kelvin Hayden on the dance floor and showed off some sexy moves. Kelvin wore a funky black shirt with a neon print, and bib overalls, finishing off his outfit with John Lennon shades.
A STAR-FILLED NIGHT
Among Taraji's many celebrity friends, there were two ladies who must be mentioned: close friends Jennifer Hudson and Mary J. Blige.
Mary also got into that 80s groove with silver hot pants, knee-high gold boots, and a metallic black top. And of course, she wore her sunglasses at night...
There was plenty of fun to be had by all, and the drinks were liberally supplied by Guillotine Vodka.
After the party ended at sunup, the group headed to Katana Chicago for a birthday brunch
Happy birthday Taraji!
A GREAT YEAR FOR TARAJI P HENSON
Taraji P. Henson had a lot to celebrate this year. On Mother's Day her boyfriend, former NFL cornerback Kelvin Hayden proposed - and she said "Yes!"
"He started with the Cartier love bracelet BUT that was my #Mothersday gift and then he dropped to his knee and I almost passed out!!!," she wrote.
Taraji and Kelvin have been dating for over two years, and the former NFL star though it was time to make it official. Taraji, 49, and Kelvin, 34, have yet to set a date for the big event.
Please fill in your e-mail so we can share with you our top stories!