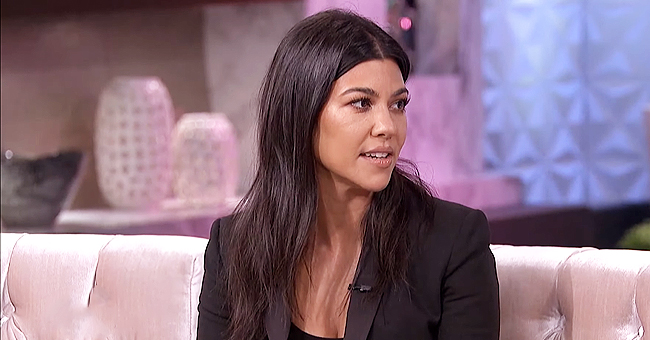 youtube.com/The Real Daytime
KUWTK Star Kourtney K. Talks to 'Real' Co-Hosts about the Pressure of Kylie's Billionaire Status
"Keeping Up With The Kardashians" star, Kourtney Kardashian talked about her sister, Kylie Jenner's billionaire status on "The Real."
The reality star appeared on "The Real" and opened up about her sister's billionaire status. She talked about how the title can be intimidating but there are some things in life she doesn't want to miss.
Kylie Jenner was, 22, was named the world's youngest billionaire by "Forbes" in the annual billionaires 2019 ranking.
WHEN IS IT ENOUGH SAYS KOURTNEY
"The Real" hosts, Jeannie Mai, Tamera Mowry, Loni Love, and Adrienne Bailon Houghton asked Kardashian if she or her sister's feel pressure because of Kylie's billionaire status.
The star revealed that it can become quite intimidating at times but added, "And that's a thing I always think to myself, 'When is it enough?'"
"I don't like missing out on certain things like doing my kids' homework or certain after-school activities for different things like that."
WE DIDN'T EVEN THINK ABOUT SUCCESS IN THE BEGINING
On Monday's episode of "The Real," the guest talked about whether the Kardashians had ever thought of becoming so successful. The star explained that they didn't even think about it.
"We just hit the ground running. We just kind of did it, and it happened so quickly, and I don't think we even thought about it."
The reality stars are all taking their career to new heights. Kim's line of shapewear SKIMS, Kourtney's lifestyle rand Poosh, Khloe's Good American Denim, are all soaring in the market.
With the Kardashian babies growing up, the hosts inquired about the plans to continue the reality status, and Kourtney says she'll not push them towards it.
I DEFINITELY WOULDN'T PUSH THEM
The reality star revealed to the hosts that she would not push her children to pursue a career in reality TV if they didn't want to. "I definitely would never push them to do it and it's not something that I'm hoping they're going to do. Whatever makes them happy I think," she said.
With KUWTK being such a hit, the star clearly knows the value of privacy and staying away from the public eye.
KYLIE GETS TEASED FOR BEING A BILLIONAIRE
During an interview with "Forbes," Kylie admitted that she gets teased by her sisters for achieving the billionaire status.
They love poking fun at Kylie, especially when it comes to their extravagant getaways.
"When we're in a group chat talking about where we should go for a trip, they're like, 'Kylie? [Are y]ou going to pay for it?'"
The young billionaire added that her sisters are really proud of the achievement and the teasing was just sister love.
Please fill in your e-mail so we can share with you our top stories!