'Please, Don't Leave Just yet': Duane Chapman's Fans Pray for Him After Recent Health Scare
Fans of "Dog's Most Wanted," Duane "Dog" Chapman are hoping for the best after news of the reality stars hospitalization, three months after his wife's death.
Almost three months after Beth Chapman's passing, her beloved husband, Duane "Dog" Chapman, gets hospitalized due to heart conditions. Fans of the famous bounty hunter send their prayers and well wishes through social media for the actor's speedy recovery. 
"Praying for you Dog! We all know you're heartbroken but please don't leave just yet! You got stuff to finish here for Beth. And we all love you. PLEASE stop smoking," one tweet read. 
It is well with you in JESUS NAME!

— Naomi (@Naomi_VERONICAA) September 16, 2019
Another fan replied to the tweet from the star's representative who confirmed Chapman's condition, asking him to "Take care of our Dog." Another tweet suggested Chapman's condition resulted from the painful past few months.
Take care of our Dog. He needs to help himself right now. Then he can go back to helping others. We'll wait for you to get well Dog. Prayers going out.

— Living Daily (@Gratefu34702412) September 16, 2019
"Your bereaved and broken heart needs time to heal. Rest and give yourself that time," the tweet read.
Uncle Dog you're not going anywhere

— Doug Trexler (@DougTrexler2) September 16, 2019
The 66-year-old was brought to a local hospital in Colorado due to a heart-related emergency on Saturday. His representative did not expound nor clarify the medical issue when asked. 
"I can confirm Dog is under doctor's care and is resting comfortably. Thank you for all of your well wishes- keep 'em coming."

Rep For Duane Dog Chapman. pic.twitter.com/9yNXinHP5A

— Duane Dog Chapman (@DogBountyHunter) September 16, 2019
It is no secret that Chapman went through hell trying to cope with the loss of his wife. In a recent interview on Dax Shepard's podcast, "Armchair Expert," he revealed his difficulty in trying to accept her passing. 
"Google says you get smarter when you're forced to deal with it. Because I still go, 'What time do you have to be up in the morning, honey?' I'm setting the alarms," he said. "I'm getting better. I depended on her for so much."
In a separate interview, the bounty hunter also revealed that he has been feeling alone despite his team and children looking after him. Beth was definitely his one true love and partner in crime, and no one can ever take her place.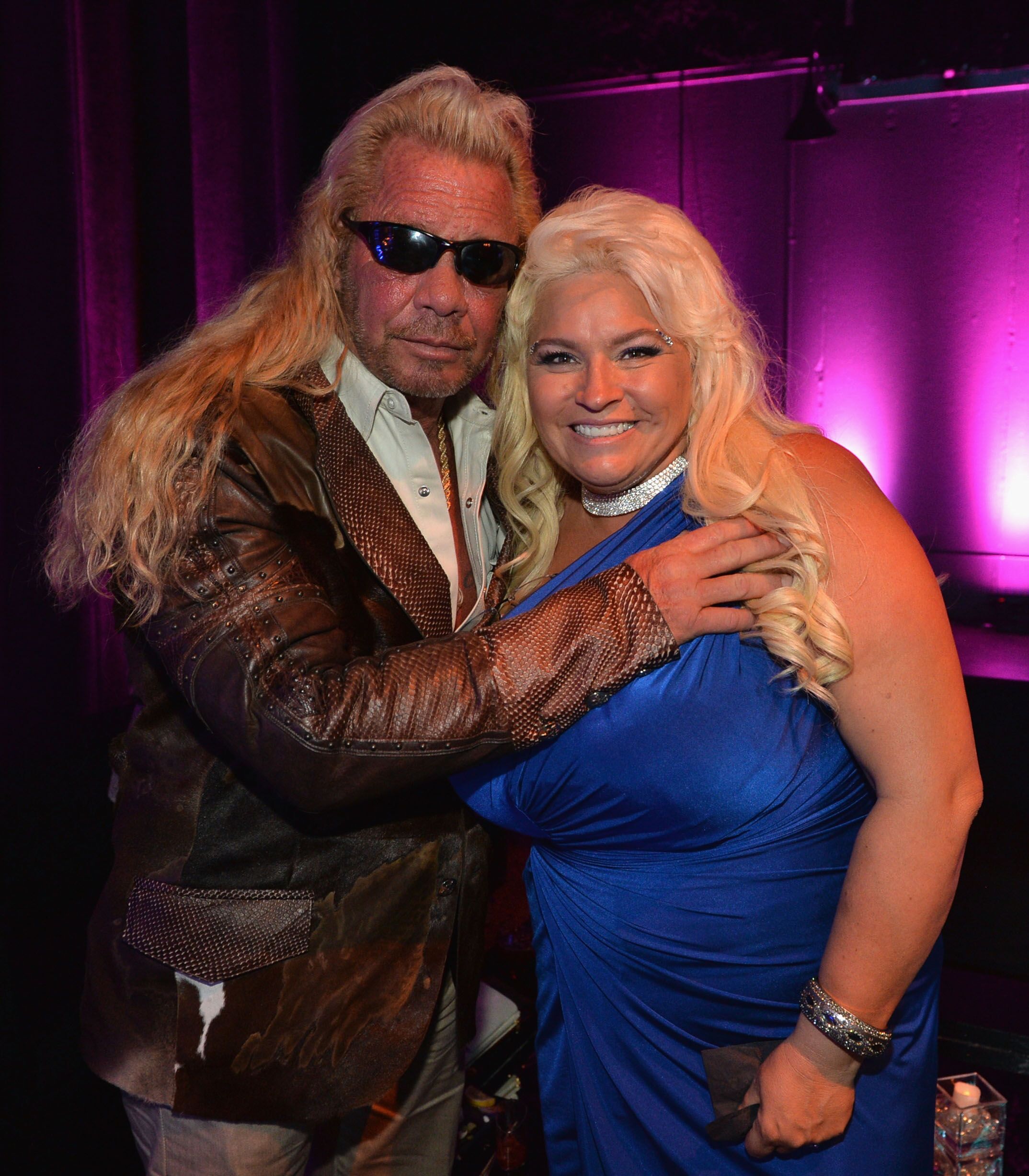 Although he may be spotted with some girls, Chapman claimed he would never marry again. Before Beth's left, the couple discussed his romantic life after her then-possible depart, and she didn't want him to walk another woman down the aisle.
Beth passed away on June 26, 2019, at the age of 51, after years of battling throat cancer. She left behind her husband whom she has been married to since 2006, and 12 children together.