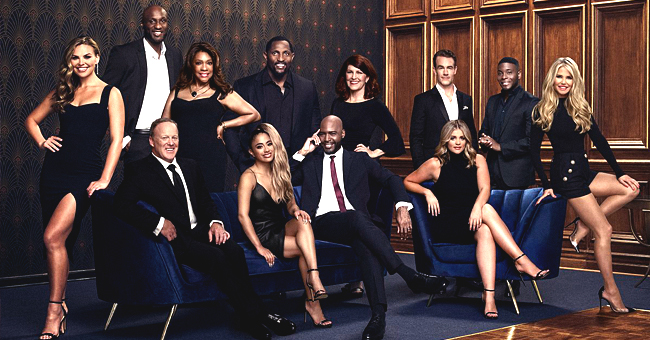 twitter.com/DancingABC
'Sorry. You're Done': 'DWTS' Fans' Opinions Are Divided after the New Season's Premiere

"Dancing With The Stars" fans took to Twitter their sentiments after the year-long hiatus the show took, which ended on Monday's premiere with 12 new contestants.
The long-running dance competition show "Dancing With The Stars" premiered on Monday after taking a year off-air. Season 28 welcomed 12 new contestants who plan to dance their way to the championship, but may have a difficult time winning over the hearts of some fans.
MIXED REACTIONS
Twitter stormed with diverse reactions after Monday's show, some complaining about the set of judges, and others saying it was a "great" first episode. One negative tweet read:
"Sorry. You're done. We enjoyed most previous seasons and with everyone the best."
"The changes that needed to be made were not!!!" another tweet read. "Those Judges are horrible! They need to go!!!"
Meanwhile, others described the premiere as "awesome" and "great," with one thanking the network for "bringing back" "Dancing With The Stars."
LOW SCORES OR HIGH STANDARDS
The reactions came from the extremely low scores the judges gave the dancers during the first night, which may account for a lot. ABC entertainment president Karey Burke made "format tweaks," which was hinted to be the judges' role in eliminations.
James Van Der Beek and pro Emma Slater's tango performance raked up the highest among all the contenders with a 21/30 score coming from the judge. The lowest scorer was Sean Spicer and pro Lindsay Arnold with a score of 12/30.
One fan called out the judges for their way of judging, saying that they gave "poor scores to some dancers who deserved way better, and higher scores to bad dancers."
NEW RULES
Carrie Ann Inaba, a longtime judge, revealed the significant changes the network made for the new season, following the massive criticism DWTS got in its 27th season. The long break gave ABC time to rethink and restructure their system.
"I do know that we have made some adjustments to the judging because we got a lot of complaints," Inaba said. "We listened to what everybody said about what happened last year."
The judge's scores alone will determine if the contestants are to continue to the next round during the first week, says Entertainment Tonight. On the second week, voting will be open to viewers at home.
However, casting a vote can only be done from 8 to 10 p.m., or while the live show is being broadcast. Hence, those who have other commitments during that time cannot participate in saving their favorite dancer.
Please fill in your e-mail so we can share with you our top stories!