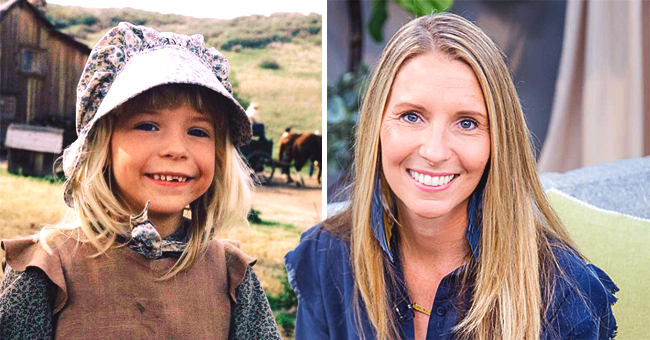 instagram.com/wendiloulee facebook.com/Wendi Lou Lee
'Little House on the Prairie' Actress Wendi Lou Lee Opened up about Battling a Brain Tumor
American actress Wendi Lou Lee talks about how her life turned out during and after her brain tumor surgery. She believes her trust in God made her overcome the life-threatening condition, and it has created an avenue for her to appreciate God more.
The former child actress lived a healthy life until she started experiencing some unbearable pains in her head which caused headaches and confusion. It wasn't too long before she realized it was a brain tumor, which she claims to have been an experience that has only made her closer to God.
The 42-year-old mother of two said it was about six weeks to her surgery when she started feeling terrible headaches, forgetfulness, and dizziness.
The situation caused her a lot of mental confusion, and it took the doctors a few weeks and a brain scan before they found out about the tumor in her brain.
Speaking to Fox News, the "Little House on the Prairie" star said,
"I didn't know how I was going to function. When I found out, I was just relieved. And I finally had peace. And it finally made sense – I had a brain tumor. I can imagine other people would be scared, devastated by the news."
The screen goddess revealed that she went to the surgery very excited and hopeful that God was going to take charge. Reacting to the recovery from the surgery, Wendi says it was another gruesome process, as she had to handle her two little children.
Also, she was incredibly sensitive to sound and movement. She described the healing moment as "sensory overload." It was a hard time for her; she couldn't even go to the bathroom by herself, let alone take her two children to school.
As a proud Christian, the brain surgery survivor said faith played a huge role in her rehabilitation. In her words,
"I was so hopeless. I kept praying to him and saying, 'I need you, please be with me.' And then after surgery, I just felt such gratefulness. I just felt like my faith woke up, and I had this sense of boldness to share my story in hopes it could help someone."
"My faith was everything to me through my diagnosis, surgery, and recovery. Faith isn't simply saying you believe in God—it's actually putting into action what you say you believe. If I say that I trust God, then it's up to me to lay my worries aside and surrender the outcome to him.
With the surgery done, Mrs. Lou said she is doing good. However, she still struggles with headaches and goes for scans every August where she is checked up to make sure everything is fine.
The California resident, who lives with her husband, Josh and their children, Tobey and Raegan, believes the battle with her brain surgery was for a reason.
Apart from being an actress, Wendi is also a writer and her first book "A Prairie Devotional" was recently released. The book contains details about the actress' life, including her time on "Little House."
It can be remembered that the actress and writer got her debut Hollywood role when she was cast as Grace Ingalls on "Little House on the Prairie." The character starred along with her twin sister Brenda in the late '70s till the early 1980s.
However, she doesn't seem to be interested in going back to acting, as she is now concentrated on taking care of her family and traveling with people; most of whom are cast on the "Little House."
Please fill in your e-mail so we can share with you our top stories!