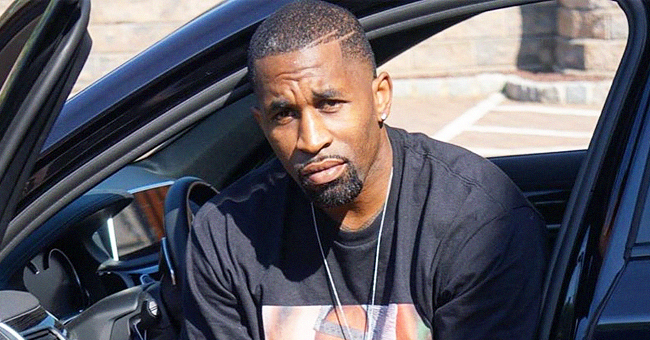 instagram.com/chrissmith500
NFL Star Chris Smith Returns to Field Days after Girlfriend & Mom of Baby Girl Dies in Car Accident
Five days after the death of his girlfriend, Cleveland Browns' Chris Smith returned to the field.
Despite the dreadful tragedy of his girlfriend and mother of his newborn child's death, Cleveland Browns defensive end Chris Smith played against the New York Jets.
Smith revealed that he played to honor Petara Cordero and the expression of her life-long motto: Stay Strong.
A VICTORY DEDICATED TO PETARA CORDERO'S MEMORY
The Browns won a crushing victory over the Jets 23-3, and for Smith, it was a tribute to his lost love.
The NFL star entered the field wearing Nike cleats with the words "Stay Strong" written in orange in remembrance of Petara.
"I am going to play tonight because it is something she would want me to do. She would want me to keep doing what I love and stay strong. I play for her tonight. She is my why," Smith said.
A FREAK ACCIDENT
Smith and Petara Cordero were driving on September 11, 2019, on the I-90 West when a tire on his Lamborghini blew out.
Petara got out of the vehicle while Smith inspected the tire and was struck by a car while standing on the shoulder of the road.
PETARA CORDERO WAS D.O.A
Petara was rushed to the hospital, where she was pronounced dead. According to the police, the driver of the other car admitted to being under the influence of alcohol.
CHRIS SMITH IS DEVASTATED BY PETARA CORDERO'S DEATH
Smith admitted that he was crushed by the loss of the woman he called his "wifey" and the mother of his one-month-old daughter, Haven Harris Smith.
"I got to play for her. She's my why. My daughter's my why. My other two kids are, too. But for my youngest, I've got to be mom and dad. God has stuff happen for a reason. Sometimes we don't understand God's plan, but she's in a better place now. The rest of my life, I'm going to fight for her," he said.
Smith's team and his family have rallied around him in his time of loss, and he is clinging to Petara's call to "Stay Strong."
CHRIS SMITH HAS TATTOO DONE TO HONOR PETARA CORDERO
Chris Smith's girlfriend Petara Cordero had only one tattoo - a discreet script on her right shoulder extolling her to "Stay Strong."
Smith revealed that he used to tease her, and encourage her to get more ink, but she always refused.
Now, in memory of his beloved, Smith has had the words "Stay Strong" tattooed on the inside of his forearm, and several members of her family have followed his lead.
"She always had this tattoo that said 'stay strongI used to always pick at her about it. 'Why don't you just get more tattoos.' We're using it now." he said.
That is the legacy that Petara Cordero has left for her love and for her child, a legacy of strength.
R.I.P. Petara.
Please fill in your e-mail so we can share with you our top stories!