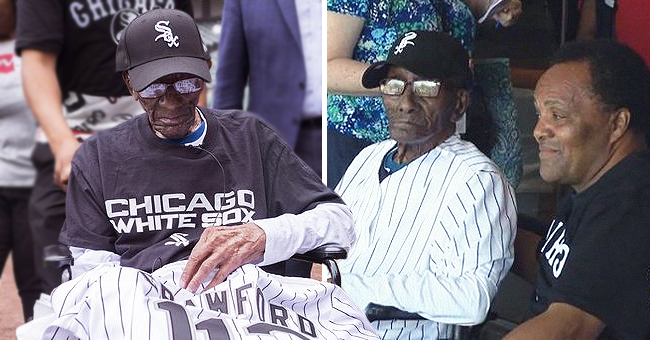 twitter.com/fox32news // twitter.com/Suntimes
112-Year-Old Fan Attends His First-Ever Chicago White Sox Game to Celebrate His Birthday

It was a dream-fulfilling moment for an old Chicago White Sox fan, CP Crawford, who never saw his all-time favorite team play until his 112th birthday!
CP Crawford is a long-time fan of the Chicago White Sox, but he has never had an opportunity to watch his favorite Chicago White Sox play live until he celebrated his century-plus birthday.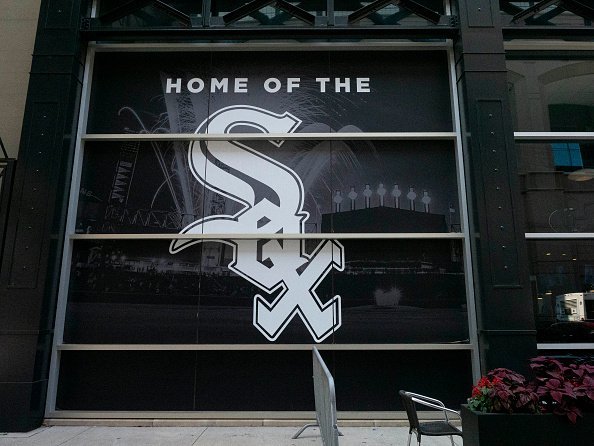 A view of the Chicago White Sox logo before the MLB regular season game | Photo: Getty Images
Having lived for over a century, he said he had never watched his long-time best team play before. The old man, however, got a memorable birthday surprise last Thursday. A long limousine pulled up at his nursing home in Chicago, to take him to watch his favorite team.
Andrew Holmes, who is the executive director of Club 100, a nonprofit organization that focuses on people who are 100 years old or older, learned of Crawford's fandom. He also got to know Crawford had never seen his team play, so he took it upon himself to help make that happen.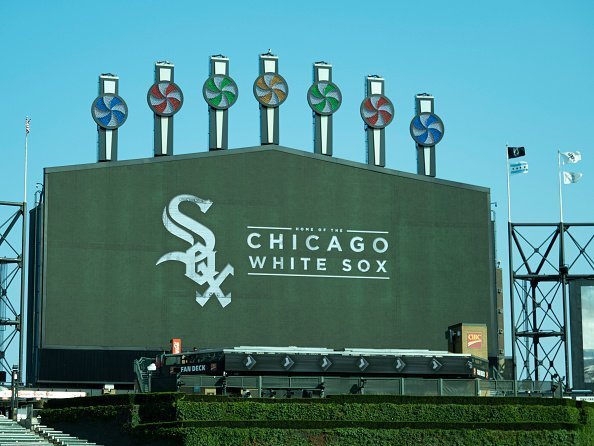 A view of the Chicago White Sox logo before a MLB regular season game | Photo: Getty Images
The team, White Sox, made the day a memorable one for the centenarian as they presented him a jersey with the number "112" marking the number of years the diehard fan has lived.
The old fan was born in 1907 after the team had just won the 1906 World Series, defeating the Cubs in the Fall Classic. Crawford is said to come from a family of six children but unfortunately separated from his mother when he was an infant after she died.
It is reported that he worked in the cotton fields as a little child and moved to Chicago in 1925.
Crawford is believed to be the oldest living male in the country, although it is yet to be confirmed by the Gerontology Research Group (GRG).
The CRG is an organization that in 1997 started maintaining and verifying records of supercentenarians, or those who live past the age of 110.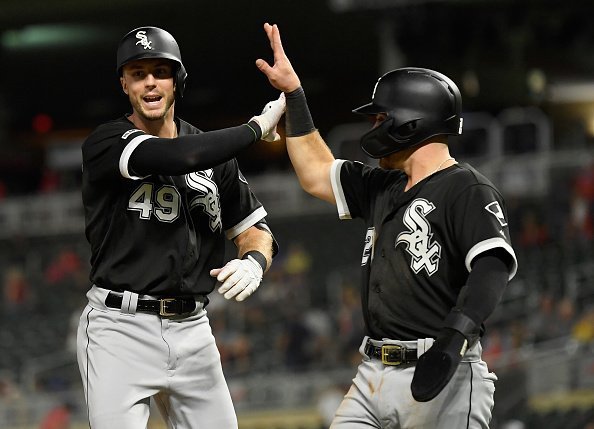 Two Chicago White Sox teammates congratulating each other during a match against the Minnesota Twins | Photo: Getty Images
A party was thrown in his honor to enable the old fan to have more memories of his 112th birthday. The celebrant was filled with smile and laughter on his wrinkled face. He drew a lot of attention and a lot of good wishes from well-wishers who learned about his recent birthday.
The old superfan of the Chicago White Sox was also visited by baseball and White Sox legend Harold Baines. He asked how the lucky celebrant was feeling; Crawford replied that he feels "pretty good."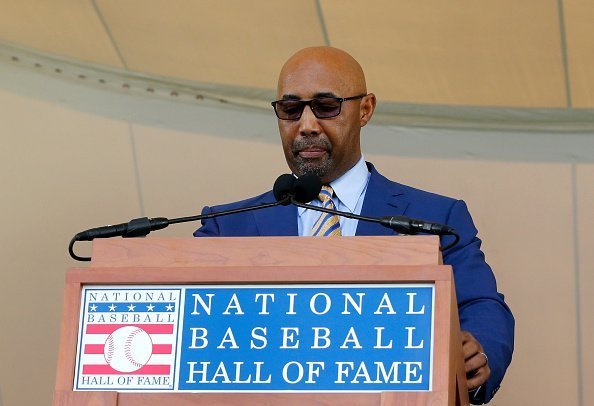 Harold Baines gives his speech during the Baseball Hall of Fame induction ceremony at Clark Sports Center | Photo: Getty Images
Crawford is said to be one of the numerous fans of the team who has remained faithful over the decades. To the diehard Sox fan, the team is simply the best!
Please fill in your e-mail so we can share with you our top stories!